Editor's Note –  Happy New Year! This is an archive of Issue #4 of the Quotacy Newsletter, which was sent out on 1/1/2017. The Quotacy Newsletter consists of articles that we hand-picked from across the web, and it's all about keeping our readers physically and mentally healthy so their lives are as great as possible. We go over topics ranging from physical fitness and dietary advice to cyber security and financial planning – anything that can help make life easier.
---
Do not take yourself too seriously –
you will never get out of it alive.
– Elbert Hubbard
Top Story
How to Set an Effective New Years' Resolution
It's that time of year again! Time to look back on the mess that was 2016, and ask ourselves what we can do to improve ourselves in the year to come. For a lot of people, that means making a resolution for the year and setting a goal to meet by December. Unfortunately, most end up either forgetting about their plans, or failing to meet their own expectations. Failure doesn't feel good, which kind of defeats the point of these resolutions in the first place. If you'd like to follow through this time around, there are a few strategies you can put into action to increase your odds of sticking with it.
Key Points: Your resolution should be SMART: Specific, Measurable, Attainable, Reasonable, and Timely. Keep it within your grasp, and plan out how you'll attack your goals beforehand.
Hug someone. Socialize. Ditch the sweatpants and dress to the nines for a day. Take a walk. Do something nice for a stranger.
Ready to get your life insurance quote?
You're a few minutes away from great life insurance
How much life insurance do you need?
Figure out your action plan with our needs calculator
Focus on: Health and Fitness
Your Extreme Workouts Might be Hurting Your Body
The new movement towards high-stress workouts like CrossFit and tough mudders has resulted in an increase in wear-and-tear on participants' joints, and is beginning to put some young athletes out of commission with chiropractic pain. Fitness experts are now advising their clients who enjoy pushing their bodies to the limit to incorporate less strenuous workouts into their regimen to help their bodies develop more and improve their strength.
Key Points: Muscle balance, warm-ups, and flexibility are key. Make sure you stretch well beforehand, ease into workouts, and do one "pull" exercise for every "push" exercise. Find a trainer that knows how to control your progress so you don't end up sidelined.
Focus on: Happiness and Positivity
7 Easy Ways to Boost Happiness Today
As winter rolls in, it's important to make sure that you're keeping yourself happy, since the cold weather and shorter days can take a toll on your mood and emotional state. Luckily, there are a few little tricks you can try to help you get into a positive mindset, whether you're having a bad day, or you just need a little pick-me-up to get you through the week.
Key Points: Hug someone. Socialize. Ditch the sweatpants and dress to the nines for a day. Take a walk. Do something nice for a stranger.
Focus on: Staying Professional
Designing a Memorable Business Card
Even in the digital age, a snazzy business card can help you cement a great first impression and keep you memorable among a slew of other voices and meetings that person's been through. While lots of people stick to the tried-and-true format of words on white (or Eggshell with Romalian Type, if they're really going for broke), people are starting to get a little bit more experimental with their introductions. Now, even if your business card isn't a working microchip that also folds out into a work of art, you can still pack a lot of power into that small piece of paper.
Key Points: Brush up on design practices for print. Try changing the layout, and get creative within your constraints. If you've got the cash, spring for a special finish or raised lettering.
Focus on: Healthy Relationships
Conflict Resolution 101
Let's face it – at some point, each and every one of us is going to be in an argument with someone. That's normal, and crucial for healthy human relationships. However, handling a conflict poorly is the quickest way to lose a friend, ruin a business partnership, or end a relationship. Turning confrontations into opportunities for understanding and personal growth can help you turn a potentially disastrous situation into one that will strengthen your relationships and make you happier in the long run.
Key Points: Focus on understanding where the other person is coming from, not "winning." Agreeing to disagree is a totally valid way to end an argument. Address conflicts as they come up, and don't let them grow out of hand.
---
Thanks for Reading the Quotacy Newsletter
And have a great day! If you need help, here's a recording of the 1v1v1 close-quarters grand finals tiebreaker for the 2014 Laser Tag World Championship.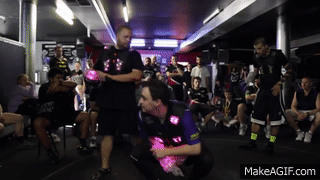 Photo Credit to Ian Schneider
Related Posts:
Rest, Relaxation, and a Really Great Shower – Newsletter #3
Family, Fitness, and Holiday Cheer – Newsletter #2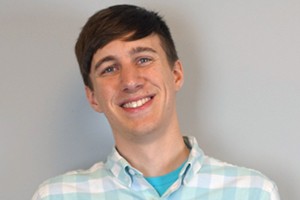 Eric Lindholm
Communications Coordinator
Eric started in Quotacy's sales department, but moved to marketing after helping hundreds of people through their life insurance buying journey. Aside from writing about buying life insurance, he also edits Quotacy's monthly newsletter, runs our YouTube channel and produces Real Life, our podcast. Eric lives in Minneapolis, where his coworkers are trying to convince him to take his humor into the spotlight. Connect with him on LinkedIn.