Seriously, November 2nd is "National Write Your Own Epitaph Day."  While it may seem like a rather morbid event to celebrate, the day is "dedicated to the proposition that a forgettable gravestone is a fate worse than death."
You may be asking, "Why would I ever sit down and write my own epitaph?"
Because it makes you think about the important things in life – the actions you want to be remembered for or the legacy you want to leave behind.  How can you ensure that your friends and family remember you fondly?  Well, you could start with getting life insurance.  Taking out a life insurance policy will help you achieve a few things:
A life insurance policy allows you to provide financial support to your loved ones after you die. Funerals, property transfers, lawyers – those are all relatively expensive, and most family members will be grateful for the financial help.
Life insurance policies can also help others maintain their current standard of living. For instance, if your spouse falls ill or your child loses his or her job, the terms of your life insurance may keep them afloat when they need it most.
Life insurance also ensures that your money doesn't get too far lost in the systems. Consider the situation with Prince. His family is still struggling to establish rightful heirs, and as time marches on, so does the amount of funds that will not be available when distribution is decided.
No, allocating money will not make your death any more bearable, but it will take some of the anxiety and stress away from your loved ones while they try to figure out next steps. Consider your life insurance policy to be your own private epitaph.
More often than not, epitaphs are deemed "the best" if they are clever, witty, smart, and/or funny.
Ready to get your life insurance quote?
You're a few minutes away from great life insurance
How much life insurance do you need?
Figure out your action plan with our needs calculator
Epitaph Inspiration for Your Tombstone
Now, we move on to the more public epitaph: your gravestone.  You can accept the more traditional route and settle for "Love His Family" or "Sister, Wife, Mother" or old reliable, "Rest in Peace."  Don't let this last opportunity to leave your mark on the world pass you by with a humdrum shout out.  Make it count!
More often than not, epitaphs are deemed "the best" if they are clever, witty, smart, and/or funny.
Take Rodney Dangerfield's, for example: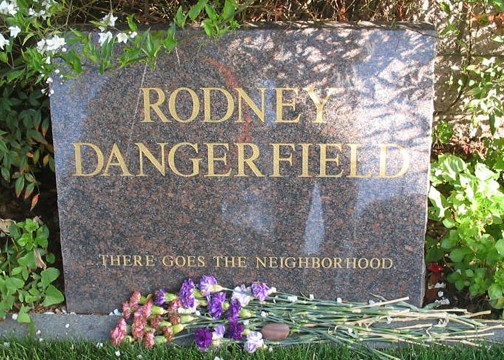 Or, consider what Leslie Nielsen wanted his last words to be: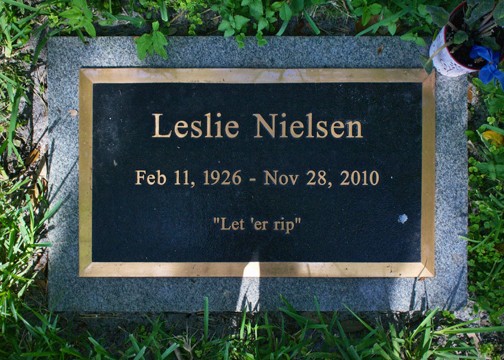 You could also take the bittersweet approach like Merv Griffin did: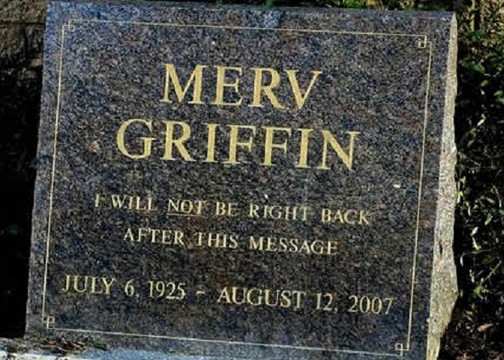 All joking aside, today is a reality check.  National Write Your Own Epitaph Day was created by Lance Hardie, one of the world's few self-proclaimed "epitaph artists."  Don't spend so much time thinking about your impending death.  Instead, consider this day a reminder to live YOUR life the way YOU want.  Hardie's request is simple:
Imagine.
Take your life, right where you're sitting now,
and project it out to the time your body dies.
What would you say then, in a few words,
to the world?
What's your truth at the end of your life?
What are these words that will last longer
on this earth than YOU ever did?
Think about it.
What does this do?
It asks you to be the kind of human being now
that you would like to have been
after it's all over.
It demands that you live the rest of your life
so that those words do, in fact,
become your truth, day by day, until you die.
It obliges you to be yourself.
(Excerpt From The Living Epitaph)
So, how will you spend National Write Your Own Epitaph Day?  How do you want to be remembered?  We think getting a free term life insurance quote is a perfect start.  Live with confidence that you're going to be helping your loved ones when they need it most.  That seems like a promising epitaph to us.
Header photo credit to: rawpixel.com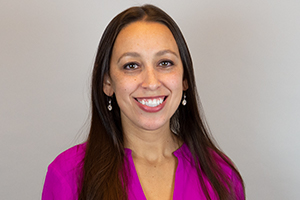 Natasha Cornelius
Marketing Content Manager
Natasha is a writer and content editor at Quotacy. She is also co-host of Quotacy's YouTube series. She can't get enough of life insurance and outside of work is also working toward her Chartered Life Underwriter designation. Connect with her on LinkedIn.