Top Story: Last-Minute Money Tips to Help You Survive the Holidays
Oh no – it's already December. If you're like me, the holiday season means that your bank account is going to be taking quite a few unexpected hits over the next few weeks. Whether it's rushing out to grab a pie for the potluck you forgot about until this morning, or realizing that the sale price on Little Timmy's new toy expired yesterday, the holidays are a pricy time of year.
With a little bit of planning and a lot of discipline, you can turn the tangled mess of holiday spending into a well-oiled savings machine. This blog post from Mint highlights a few great tips and tricks.
Key Points:
– Make a budget early and stick to it
– Cancel a few subscriptions for the month to free up extra cash
– Cut down on trips out
– Check your Pockets for forgotten gift cards and rewards points
– Buy a few cheap "Quickie" gifts
– Change up your gift-giving traditions
Ready to get your life insurance quote?
You're a few minutes away from great term life insurance
How much life insurance do you need?
Figure out your action plan with our needs calculator
FOCUS ON: Protecting Your Pets
9 Holiday Pet Hazards
Everyone wants to have a happy holiday, even our pets. When a big family dinner wraps up, it's tempting to give your pets a little gift as well and feed them scraps from the table. This can be a huge mistake if you aren't careful though, and you should always do your research before letting them in on the holiday action.
There are lots of resources for finding out what's toxic to your pets, but this blog post highlights the holiday-specific goodies and treats that most people don't realize are hazards.
Key Points:
Rich meats, sugar-free substitutes, alcohol, and mistletoe are some of the most surprising holiday hazards pets can face, and this post also highlights how to spot the symptoms of other more common pet-unfriendly items and treats.
FOCUS ON: Healthy Eating
Holiday Healthy Eating Tips to Keep Your Diet on Point
If you're not careful during the holidays, it's going to be more than just Santa's belly that shakes like a great bowl of jelly. With so much good food and the natural urge to hibernate creeping in, dodging unhealthy food can feel impossible.
However, there are ways for you to fill up at family dinner while keeping an elfish figure, as long as you monitor what you're eating and take steps to offset the holiday hunger.
Key Points:
1 – Eat only what you really love.
2 – Put your workouts into high gear.
3 – Eat smaller portions.
4 – Don't be tempted by office sweets.
5 – Take a walk after a big dinner.
6 – Avoid wearing your stretchy pants to dinner.
7 – Eat protein before the party.
8 – Match your alcohol with water.
FOCUS ON: Feeling Better
New Minimally-Invasive Procedure Eases Back Pain
Almost 80% of people will experience low back pain at some point throughout their lives, and around 20% will have it as a chronic problem that lasts for years. The pain is caused when the discs of the spine pinch nerve endings that run up and down your back, causing shooting pain.
Because this area is so delicate, there aren't many ways to deal with the problem directly – chiropractors and massage therapists can't really get in to reach the cause of the problem, after all. However, a new procedure was just demonstrated at the annual Radiological Society of North America meeting which has been shown to combat low back pain directly.
Key Points:
The procedure entails using CT imaging to pinpoint the area causing the back pain, then using a needle to inject a microscopic probe into the area near the affected nerves. The probe emits gentle electrical pulses for around 10 minutes, essentially massaging nerves back into place from inside the body.
The doctors who developed this treatment are hopeful that the procedure will help pave the way for more surgery-free options for patients dealing with chronic pain.
Thanks for Reading
And have a great day! If you need help, here's a fun snow day at the Portland Zoo.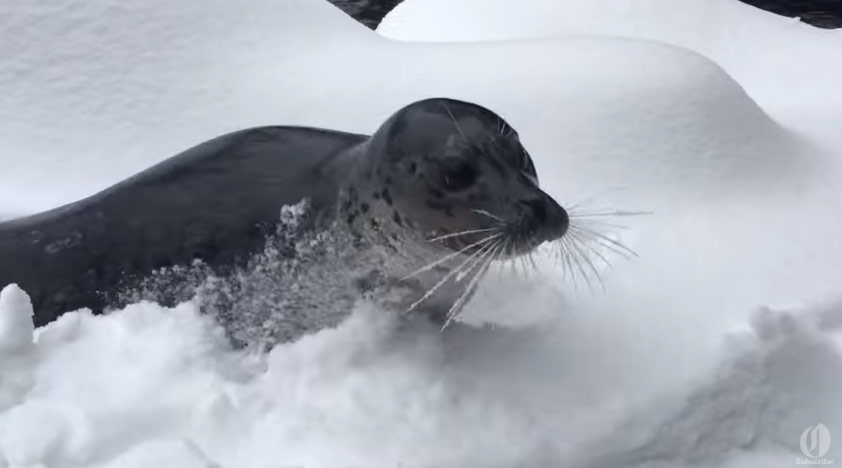 Photo by Kari Shea on Unsplash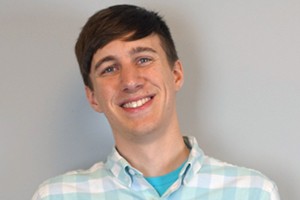 Eric Lindholm
Communications Coordinator
Eric moved from sales to communications at Quotacy. His writing is informed by his experience guiding hundreds of people through their own life insurance buying journey. Eric lives in Minneapolis, where his coworkers are trying to convince him to start his own podcast, do stand-up, or take his humor into the spotlight. Connect with him on LinkedIn.