Editor's Note – This is an archive of Issue #11 of the Quotacy Newsletter, which was sent out on 4/9/2017. The Quotacy Newsletter consists of articles that we hand-picked from across the web, and it's all about keeping our readers physically and mentally healthy so their lives are as great as possible. We go over topics ranging from physical fitness and dietary advice to cyber security and financial planning – anything that can help make life easier.
---
Your mind will answer most questions
if you learn to relax
and wait for the anwer.
– William S. Burroughs
Top Story
How to Cope with Tax-Time Stress
As tax season comes to a close next week, a lot of last-minute tax filers are tearing their hair out trying to collect their documents and get everything submitted by the April 18th deadline. During the hustle and bustle of bookkeeping, it's important to take the time to mentally reset back to a place where you're far away from the troubles that come with crunching numbers.
This article provides an overview of the main reasons that tax time stresses us out, and offers tips for combating the symptoms of anxiety, stress, and depression that can rear their heads during the process.
Key Points:
– Take breaks!
– Instead of doing everything all at once, break up your tax tasks into smaller chunks you can cross off of a list and come back to later.
– Take care of yourself by eating normally, and by remembering to stretch, exercise, and decompress every once in a while.
Carrying stress and anxiety with you throughout the day is like walking with weighted clothes – you never realize the toll it takes on you until it's finally gone.
Ready to get your life insurance quote?
You're a few minutes away from great life insurance
How much life insurance do you need?
Figure out your action plan with our needs calculator
FOCUS ON: Limbering Up
The 10 Most Important Yoga Poses for Beginners
Increased flexibility, better balance and core strength, and a meditative angle – what's not to love about yoga? Since its recent resurgence in the west, even traditionally yoga-averse people are starting to get into the swing – or, rather, the stretch – of things.
But the biggest issue most people face when thinking about yoga is not having anyone around to show them the basics. After all, nobody likes showing up on the first day trying something new not knowing anything. Luckily, there are a few beginner guides that can help.
Key Points:
The pose guides in this article provide excellent written instructions and pictures to help you work on getting started.
FOCUS ON: Finals Week
How to De-Stress and Stay Calm Before Finals Week Hits
For college students, late April to early May is the most stressful time of the year. As projects come due and finals begin to appear on the horizon, the stress of managing academic life can begin to take a toll.
However, the fact that college students are completely immersed in their work 24/7 can mean that it's difficult to take a step back to decompress, which can lead to high levels of anxiety and academic stress.
Key Points:
1: Get organized
2: Plan your meals
3: Study with music
4: Take walks and exercise outside
5: Schedule enough sleep
6: Learn how you clear your head
FOCUS ON: Managing Stress
10 Ways to Reduce Stress and Find Relaxation
Finding ways to de-stress in your day-to-day life is one of the most crucial parts of maintaining your emotional wellness. Carrying stress and anxiety with you throughout the day is like walking with weighted clothes – you never realize the toll it takes on you until it's finally gone.
Discovering the best ways to get yourself relaxed can drastically increase your quality of life by raising your energy levels, eliminating symptoms of stress, and giving yourself a positive mindset.
Key Points:
Physical activity, mindfulness exercises, and some good old-fashioned sleep are on the menu if you're following this list. Try them out to find the right one for your life.
FOCUS ON: Active Relaxation
Exercise May Curb Appetite after Mentally Taxing Tasks
Work makes you hungry. Even if your body isn't moving, your brain is burning calories if you're thinking about a project or task. When you think, your brain draws fuel from your available reserves of calories as fuel, and once you're out of gas, you'll feel the urge to eat.
However, researchers from the University of Alabama at Birmingham have found another way to restore your fuel supply – the Glucose and Lactate generated by your muscles through exercise.
Key Points:
In the study, two groups of participants took a difficult math test and were offered pizza after a short break. One group was led through an exercise regimen during the break, while the other simply sat and relaxed. The group that didn't get exercise during the break ate 100 more calories on average than the group that got in a little cardio.
---
Thanks for Reading
And have a great day! If you need help, here's a 6-hour playlist of a skilled carpenter creating seamless wood joints.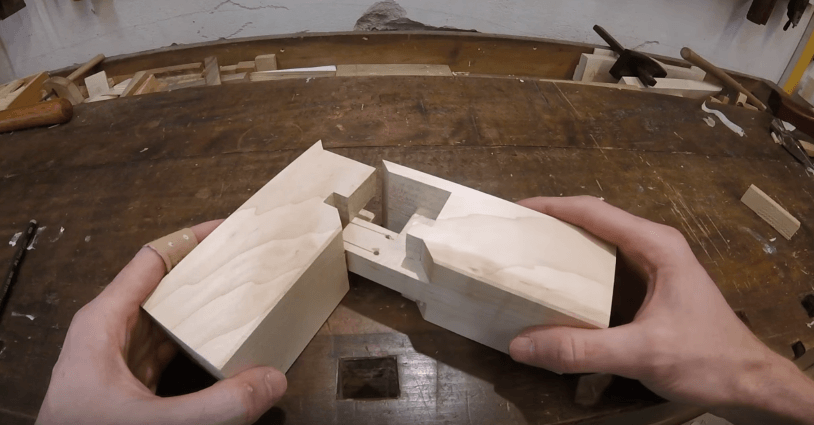 Header Photo Credit to Mick Baker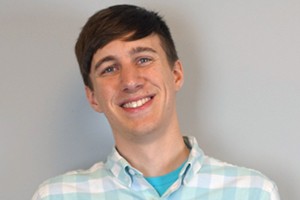 Eric Lindholm
Communications Coordinator
Eric started in Quotacy's sales department, but moved to marketing after helping hundreds of people through their life insurance buying journey. Aside from writing about buying life insurance, he also edits Quotacy's monthly newsletter, runs our YouTube channel and produces Real Life, our podcast. Eric lives in Minneapolis, where his coworkers are trying to convince him to take his humor into the spotlight. Connect with him on LinkedIn.