Patty, one of our team members, is a rockstar at work and outside of work. She has a passion for helping people and for making crafts. These two passions come together perfectly when she volunteers for Operation Christmas Child. Every year she helps create a new gift for children in need. This year she was a part of making 400 jump ropes.
The jump ropes were crafted with tee shirts that were cut into long strips and then braided making a long rope. The ends are left unbraided to form a handle. Patty was busy collecting tee shirts from the office and from her friends and family. She wasn't alone in this endeavor. She recruited a team of girl scouts and a classroom of fifth graders to help collect the supplies and make the jump ropes. One of her favorite moments was watching the kids pick out colors and themes for their jump ropes.
After all the jump ropes are finished, they become a part of a larger project. A special shoebox gift is put together by many volunteers. Friends and families gather to pack the boxes and allow their children to be a part of the process. The kids that pack up the boxes choose an age group and gender they prefer and the fun begins. Toys, toiletries, clothing, notebooks, pencil cases, jump ropes and more are packed into a shoebox. The best part: each child that puts a box together hand-writes a letter to the child that will open the gift.
The shoebox gifts are shipped off to 100 different countries helping thousands of children in need. This year alone, Patty's group sent out 1306 boxes!
Ready to get your life insurance quote?
You're a few minutes away from great life insurance
How much life insurance do you need?
Figure out your action plan with our needs calculator
The shoebox gifts are shipped off to 100 different countries helping thousands of children in need. This year alone, Patty's group sent out 1306 boxes! Patty loves having this opportunity to help others. She enjoys getting her whole family involved and believes it helps her daughter understand the value and impact that they are making on other families.
When the boxes arrive to their destination the kids are excited to open their gifts. The joy that they have when they tear open their presents is priceless. They love getting their very own box with their very own belongings. What we take for granted, they find so special and are thankful to have toys, games and personal care items.  There is a team in place to show the children how to use their new treasures. We wouldn't think twice about how to use a jump rope, but most of the children have never seen or used one.
It's an honor to have people like Patty on our team. She embraces what Quotacy is about: Helping Families.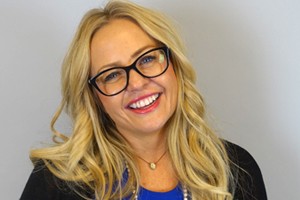 Jeanna Simonson
Marketing Content and Social Media
Jeanna has a passion for letting her creativity shine. At Quotacy she manages social media, is a co-host of Quotacy's Q&A Friday YouTube channel, and enjoys writing here and there. When she's not at the office, you can find her hanging with her husband and rescue animals, brunching with girlfriends, or loving up on her nieces and nephews. Connect with her on LinkedIn.