Newsletter: Spend Less Money This Summer
Instead of trying to make your life perfect,
give yourself the freedom to make it an adventure.
– Drew Houston
9 ways to spend less money on summer road trips
Looking to take a page from National Lampoon's Family Vacation this summer and spend less money? Pick up a few tips to help you save money along the way.
Learn more
Ready to get your life insurance quote?
You're a few minutes away from great life insurance
How much life insurance do you need?
Figure out your action plan with our needs calculator
10 easy hacks for a less wasteful life
We throw away a lot of stuff that we could still use. Here are a few life hacks to live (and save) a bit more green.
Learn more
A 21-day money fast to reset your spending
Taking a break from your bank account can help you learn what costs need to stay and what you can live without.
Learn more
---
Thanks for reading about how to spend less, and have a great day.
If you need a little help, here's a cat sleeping in a piano.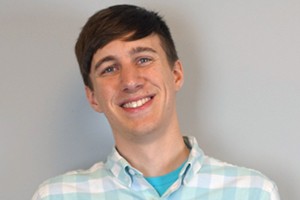 Eric Lindholm
Communications Coordinator
Eric started in Quotacy's sales department, but moved to marketing after helping hundreds of people through their life insurance buying journey. Aside from writing about buying life insurance, he also edits Quotacy's monthly newsletter, runs our YouTube channel and produces Real Life, our podcast. Eric lives in Minneapolis, where his coworkers are trying to convince him to take his humor into the spotlight. Connect with him on LinkedIn.