The term "sandwich generation" describes middle-aged adults who are providing financial support to both an aging parent and a child.  According to the
Pew Research Center
, one-in-seven adults in their 40s and 50s are providing this double financial support
.
  Today, the majority of these individuals are Gen Xers.  Today's Gen Xers are between 34 and 54 years old.
These individuals are pulled in many different directions.  Americans are living longer so the responsibility of adult children to care for their aging parents is lasting longer.  Also, with the Great Recession and slow recovery, young adults are looking to their parents for support longer.  Being a sandwich generation member can be stressful and it can take a toll on your finances.
» Learn more: Planning Ahead to Care for Your Children and Parents
If you are one of the many adults caring for both a parent and a child, take a look at these suggestions that may help you financially and emotionally.
Ask for Help
Many times we may feel guilty for becoming overwhelmed by caregiving.  Your parent and child depend on you, yet you may feel the need to depend on someone too.  Don't be afraid to accept help when it's given, and don't shy away from asking for it.  Make a list of things that don't necessarily need to be done by you in particular, and then make a second list of people who have offered to help or may be willing to do so.  Relieve yourself a few tasks at a time by asking others to take them off your plate.  Acknowledge the fact that you can't do everything all by yourself.
Ready to get your life insurance quote?
You're a few minutes away from great life insurance
How much life insurance do you need?
Figure out your action plan with our needs calculator
Counseling, support groups, and doctors can all provide other forms of help as well.  If you are feeling overwhelmed and emotionally drained, visits to a therapist might be in order.   If you just need to talk to others who know what you are going through, support groups are available.  If you are having trouble sleeping or battling anxiety or depression, you should see your doctor.  Don't be embarrassed or ashamed to reach out to these people.  If you aren't feeling your best, then you won't be able to support your loved ones in the best way.
College Kid Stays Home
If the child you are providing support to goes to a local college/university, have them live at home.  Paying for on-campus housing can be costly, and if you are helping them with gas or groceries, those are additional funds you are sending them every month.  Cut out the middle-man and ask them to live at home.  This is not uncommon today.  Chores aren't just for little kids.  Make sure you require your college kids to help around the house as well to lessen your tasks.
If your child goes to an out-of-state college and the tuition costs are becoming too much, consider financial aid.  Ask your child to take the time to apply for scholarships.  If they are unemployed, they may also need to consider getting a job to help with expenses.
Combine Households
If you are spending a lot of your time going to your parents' home to help them, consider combining households.  If you have the space, this can be a very effective way to cut costs and time spent driving around.
Draft a Will
If you have children, you should have in writing who you wish their guardian to be if something happened to you.  If you have a more complex situation such as owning a business or having a blended family, talking to an attorney who specializes in estate planning would be best.
Buy Life Insurance
Term life insurance can be extremely affordable and if you died prematurely, the policy death benefit would help ensure your parents and children are still financially supported.  Don't hesitate to contact Quotacy for any life insurance questions.
Consider Long Term Care Insurance
Whether you purchase a long term care (LTC) policy or add an LTC rider onto your life insurance policy, knowing the financial struggles aging can bring, planning ahead for your children by buying LTC may be very beneficial.  An LTC policy can help you pay for the care you need, whether you are living at home or in an assisted living or nursing home.
Get a Durable Power of Attorney
A durable power of attorney is a legal document that authorizes you to make financial, legal, and health decisions on behalf of your parents.
Find Tax Savings
Talk to your tax preparer, or an accountant friend, and check to see if you can claim your parents and children as dependents when you file.  This tool from the IRS website can also help you: Who Can I Claim as a Dependent?
Every situation is unique, but there are others who can relate.  Be open and honest about how much responsibility you can handle, and don't forget to take some time for yourself as well.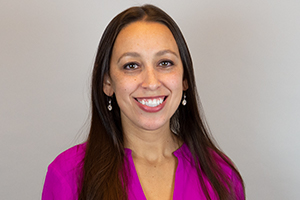 Natasha Cornelius, CLU
Senior Editor and Life Insurance Expert
Natasha Cornelius, CLU, is a writer, editor, and life insurance researcher for Quotacy.com where her goal is to make life insurance more transparent and easier to understand. She has been in the life insurance industry since 2010 and has been writing about life insurance since 2014. Natasha earned her Chartered Life Underwriter designation in 2022. She is also co-host of Quotacy's YouTube series. Connect with her on LinkedIn.