Editor's Note – This is an archive of Issue #6 of the Quotacy Newsletter, which was sent out on 1/29/2017. The Quotacy Newsletter consists of articles that we hand-picked from across the web, and it's all about keeping our readers physically and mentally healthy so their lives are as great as possible. We go over topics ranging from physical fitness and dietary advice to cyber security and financial planning – anything that can help make life easier.
---
The good life is one inspired by love
and guided by knowledge.
– Bertrand Russell
Top Story
Sweating in a Sauna Might Help Keep You Healthy
A new Finnish study has found a link between spending time at a sauna and a lower risk of developing memory diseases and heart conditions later in life. Since your heart rate rises and you start to sweat, a sauna visit can offer similar benefits to a light workout, which improves your cardio and circulation, and can also lower blood pressure, which helps reduce the risk of developing many cardiovascular conditions. For older sauna-goers, frequent visits also help combat dementia and Alzheimers, thanks to the easy social interaction that the sauna offers.
Key Points: The study found that people who went to the sauna four to seven times a week were, on average, 66 percent less likely to be diagnosed with dementia, 65 percent less likely to develop Alzheimers, and less likely to develop heart problems across the board.
If you're looking for a better way to work out in 2017, you might want to consider your natural tendencies when you're determining how to build a better you.
Ready to get your life insurance quote?
You're a few minutes away from great life insurance
How much life insurance do you need?
Figure out your action plan with our needs calculator
Focus on: Healthy Habits
Helping Your Child Develop Healthy Eating Habits
The best time to start a new habit is as a child. Kids who develop healthy habits early are much more likely to bring them forward into the rest of their lives, and they're easy to develop if you get in early. After all, doing something for half of your life is a pretty solid pattern of behavior, and if you're 5 years old, that's only a 2.5 year investment.
Key Points: Be a good role model – if you eat well, your kids will emulate your behavior. Set a regular snack and dinner schedule, and keep healthy snacks your kids like within easy reach. Watching their portions and limiting fast food will also help make these habits stick.
Focus on: Personal Finance
5 Steps To Start Trading On The Market
If you're looking for a profitable side hustle, getting into investing can be a good way to learn more about economics and make a little money off of that financial know-how while you're at it. Investopedia has put together a short primer on the first five steps you should take if you'd like to throw your hat into the ring and begin trading, and offers links to additional resources for learning your way through your first few months in the market.
Key Points: First, know your own attitudes towards risk. Second, read everything you can on trading. Third, watch the markets and simulate purchases to hone your analytical sense. Fourth, read up on prediction strategies. Finally, make your first real purchase, but start small.
Focus on: Physical Fitness
Your Personality Could Impact Your Exercise Choice
If you're looking for a better way to work out in 2017, you might want to consider your natural tendencies when you're determining how to build a better you. Many fitness experts argue that understanding key factors like introversion and extroversion, as well as key motivator factors like the importance of progress, introspection, and indoor/outdoor preferences can help you narrow down the right workout for you.
Key Points: If you like other people and collaboration, try teamwork-oriented classes like crossfit or a boot camp. Introverts might prefer personal trainers at a gym, or self-oriented programs like spin classes, running, and boxing.
Focus on: Helping Kids Learn
Improving Child-Teacher Relations can Reduce Preschooler Stress Levels
According to studies by Oregon State University, it looks like teachers that frequently have warm, honest and open interactions with their students see classes with the lowest overall stress levels, and the highest capacity to learn. Students who see their teachers as caring are more open to responding positively to gentle discipline because of the rapport built between student and teacher, and are more receptive to ideas from that teacher.
Key Points: One-on-one interactions between teachers and students really does help reduce stress, and researchers are currently honing in on the best strategies to improve the classroom experience.
---
Thanks for Reading
And have a great day! If you need help, here's a video of a kitten being tickled.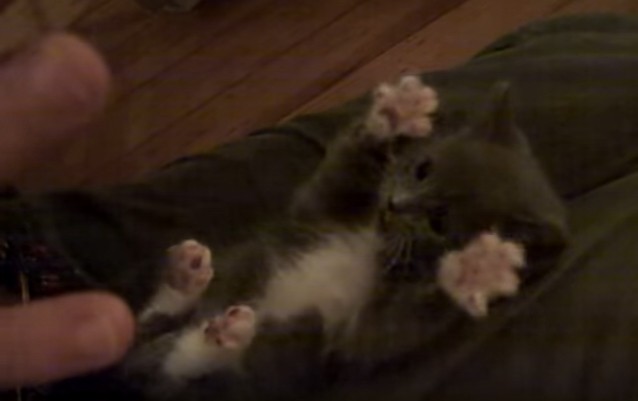 Header Photo Credit to Martin Barák
Related Posts:
Robot Doctors and Real Estate – Newsletter #5
Happy Thoughts and CrossFit Fatigue – Newsletter #4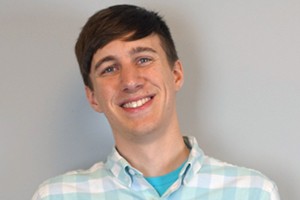 Eric Lindholm
Communications Coordinator
Eric started in Quotacy's sales department, but moved to marketing after helping hundreds of people through their life insurance buying journey. Aside from writing about buying life insurance, he also edits Quotacy's monthly newsletter, runs our YouTube channel and produces Real Life, our podcast. Eric lives in Minneapolis, where his coworkers are trying to convince him to take his humor into the spotlight. Connect with him on LinkedIn.