Compared to a half-century ago, women have made incredible strides in both their personal and professional lives. While women now have better educational and professional opportunities, on average, they still earn less income than men, are primary caregivers, and live longer than men. Women need to plan for their financial futures with these facts in mind.
Loss of Income
Ladies, it doesn't matter if you work outside of the home or work as stay-at-home mom. You need life insurance.
» Learn more: Why Women Need Life Insurance
Funds that pay for expenses such as childcare, bills, groceries, and college tuition need to be replaced if you were to die prematurely. Life insurance would mean the surviving parent could afford child care, extra help if needed, and be able to continue to pay the mortgage so as not being forced to uproot children.
Women are grossly underinsured compared to men and there is no reason for this. The income you provide is just as essential to a family as the income men provide.
Because of this, disability insurance is another product to consider. If an illness or accident were to prevent the ability to perform job duties, disability income insurance would provide a benefit to cover expenses until you could get back to work.
The Caregiver Burden
According to statistics shared on from the Family Caregiver Alliance, the majority of caregivers (65%) are women.
Not only do mothers work more (professional, child, and housework) on average than their male partners, but they also have the burden of caring for other family members when they need help. They may find themselves helping elderly parents who have health concerns or did not save enough money for their retirement, siblings that are in financial need, or their own adult children who have yet to become independent.
» Learn more: The Best Term Life Insurance for Caregivers: How to Protect Your Loved Ones
Again life insurance becomes a necessity. If you are supporting a loved one and you died, where would the funds come from to continue to provide that loved one's same standard of care? Term life insurance can ensure your loved ones will be financially provided for if something happened to you and permanent life insurance even has the potential to give you the option to access cash if you need extra money.
Plan ahead now so you won't be a burden to someone else if you need support. Investing in retirement accounts like your company-sponsored 401(k) or an IRA account will give you financial flexibility down the road. Buying long-term care insurance will also ensure you have funds if you need extra care as you age.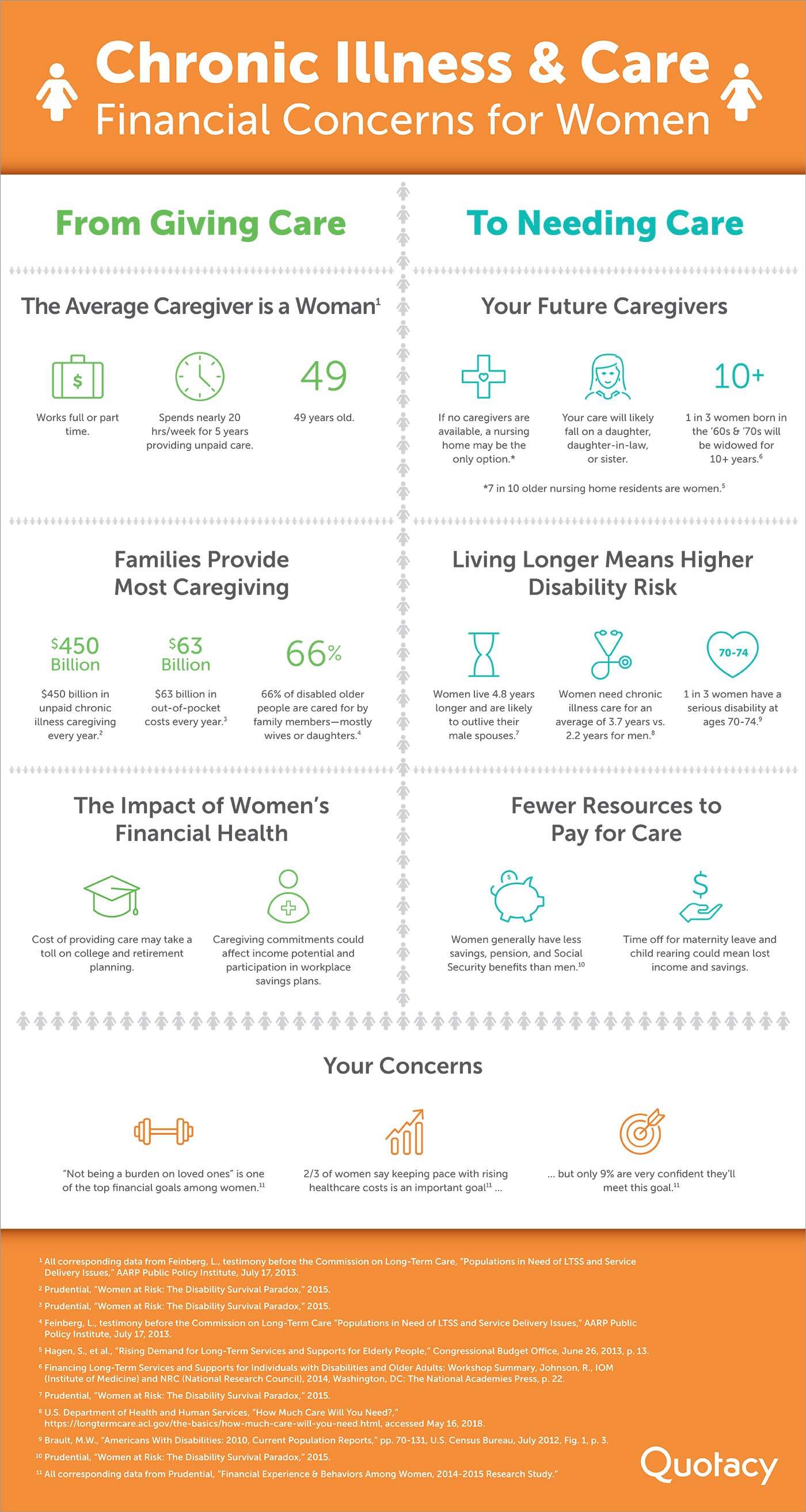 Buying long-term care insurance will also ensure you have funds if you need extra care as you age.
Ready to get your life insurance quote?
You're a few minutes away from great life insurance
How much life insurance do you need?
Figure out your action plan with our needs calculator
Outliving Savings
Funding Your Retirement
American women today are living to age 81 on average. The typical American will retire at age 62. That's 19 years of needing an income without working.
It makes sense that women are concerned with outliving their savings. The earlier you can start saving for retirement the better.
If your company offers matching contributions to a 401(k) take advantage of the full amount. For example, if your employer will match up to 4% of your paycheck it's advisable that you then allocate at least 4% so you can, essentially, double your money for free. Increase your contribution annually whenever your budget allows.
In addition to contributing to a 401(k) plan, prepare for retirement by opening an IRA. IRAs can be set up so that an amount is automatically deducted from your checking or savings account and deposited in your IRA account.
» Compare: Term life insurance quotes
Planning for Long-Term Care
As mentioned before, long-term care insurance can also help make sure you don't outlive your savings. If you have an LTC insurance policy, the benefit provided from that plan can go toward health expenses instead of needing to reach into your retirement savings. Another option would be to add a long-term care rider onto your life insurance policy. This way you still have life insurance coverage, but also have the option of receiving a portion of the benefit early if you need it.
If you are unsure on the best way to manage your 401(k) account, talk with your company's human resources department. If you want to open an IRA, you can check with your local bank or even opt to go online. There are many online providers that can help you open and manage an IRA account.
If you are interested in buying or learning more about disability income insurance, long-term care insurance, or life insurance then we can help. We offer term life insurance directly, but because we work with multiple insurance companies and have knowledgeable agents on staff we also have access to helping you obtain permanent life insurance, disability, or long-term care insurance. Take charge of your financial future today.
» Calculate: Life insurance needs calculator

Photo credit to: StartupStockPhotos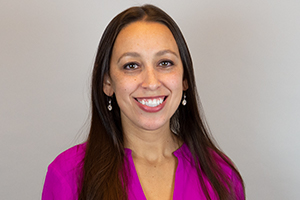 Natasha Cornelius
Marketing Content Manager
Natasha is a writer and content editor at Quotacy. She is also co-host of Quotacy's YouTube series. She can't get enough of life insurance and outside of work is also working toward her Chartered Life Underwriter designation. Connect with her on LinkedIn.