In this world, nothing can be said to be certain, except death and taxes. As dreary as that sounds, Benjamin Franklin is right. We're going to die, we just don't know when. And before we die, there are certain documents we should have in place to make sure our wishes are carried out and to not burden our loved ones with the additional stress of figuring it out all on their own. In today's post, we will discuss some of the most important end-of-life documents.
There are many optional end-of-life documents you can create. If you have a rather large estate, you may need quite a few documents in place so your property can transfer to your heirs in the easiest and most tax-advantaged way possible.
However, even those of us with modest estates need certain documents in place. Here are the four most common end-of-life documents you should have.
Last Will and Testament a.k.a. Will
Durable Power of Attorney
Durable Healthcare Power of Attorney a.k.a. Medical Power of Attorney
Living Will a.k.a. Advance Directive
Estate planning can be very complex. For large estates, talk with an attorney who specializes in estate planning. This post is for educational purposes and not legal advice.
Last Will and Testament
Do you own anything? Do you have children? Or pets? If you don't want the state to decide where your property will go when you die or, more importantly, who will be in charge of your children and the funds owed to them, then you better draw up a will.
In a will, you state who gets your property. Property is anything you own, tangible (like a car) or intangible (like a life insurance policy). You also name guardians for your children—this is the most important part of a will if you have minor children. There is a court process, called probate, that occurs when you die to validate the will and ensure the stated instructions make legal sense.
» Compare: Term life insurance quotes
In a will, you have the option to name an executor. An executor carries out the instructions you leave in your will.
An executor is responsible for the following:
gathering the assets of the estate
probating the will
filing tax returns
paying taxes and other debts of the estate (from estate assets)
settling the deceased's business interests
collecting benefits and income due to the estate
filing an accounting with the probate court
distributing property to intended beneficiaries
closing the estate
If you do not name an executor, the probate court will name a representative to carry out the instructions. An executor/representative does not receive his or her power until you, as creator of the will, dies.
An executor can refuse or resign from the responsibilities at any time. Because of this, it's wise to also name replacement executors. If you do not and a replacement is needed the court will name one.
A will cannot direct everything you own. If you own something jointly with rights of survivorship, the joint owner will take over ownership. For example, if you and your spouse jointly own a vehicle (both of your names on the title), you can't leave the car to your brother in your will. The car would simply pass onto your spouse when you die.
Other situations that override a will:
Beneficiaries named on:

retirement accounts (e.g. IRA)
bank accounts (typically referred to as payable on death designations, not beneficiaries)
life insurance policies
annuities
living trusts

Community-property
If you have questions about what to include or not include in a will, contact an attorney. This article is for educational purposes only and is not legal advice.
Durable Power of Attorney
A durable power of attorney (POA) document allows you to appoint a person, known as an attorney-in-fact or agent, to manage your financial and personal affairs if you are unable to do so. Unlike a simple power of attorney, a durable power of attorney remains valid even if you were to become incapacitated.
For example, if someone with Alzheimer's disease has a durable power of attorney, there is a person (agent) in place to pay their bills and make sure their finances are properly managed. If this person does not have a durable power of attorney, family members may have to go through a costly and time-intensive court process to appoint a guardian or conservator.
Not having a durable power of attorney already in place can add undue stress on loved ones who are already emotionally-exhausted. Not to mention, it's not uncommon for animosity between family members to creep in during these stressful situations.
It's important to note that your durable power of attorney does terminate when you die. Your estate executor and durable POA agent are two different roles. Even if you name an executor in your will, this doesn't mean you have named a durable POA agent. You can have the same person do both roles, but you need to create both a will and a durable power of attorney.
See what you'd pay for life insurance
Comparison shop prices on custom coverage amounts from the nation's top carriers with Quotacy.
Living Will
A "living will", "healthcare directive", and "advance directive" all refer to the legal document that states your wishes for end-of-life medical care if you are incapacitated and unable to state these things yourself. Without this document in place, family members and doctors are left to guess what you would prefer in terms of treatment. They may end up in painful disputes, which occasionally make it all the way to a courtroom.
The following are important things to address in a living will:
Do you want all pain relief options available, even if they may have the side effect of unintentionally hastening your death?
Which life-sustaining options—such as tube feeding, mechanical ventilation, CPR, and antibiotics—do you want and which would you not want? How long would you want these options to be continued if your condition is not improving?
Would you want artificial life support removed if you are found to be irreversibly brain dead, or do you prefer that your life be sustained until your heart stops on its own?
Do you want to donate your organs and tissues?
Would you like to be cremated or buried? Or would you prefer that your body be donated to science?
To be valid, a living will must meet state requirements regarding notarization or witnesses. A living will can be revoked at any time as long as you are mentally capable.
Living wills are often used in conjunction with your healthcare power of attorney (which I discuss more in-depth shortly). A living will is specifically for end-of-life medical treatment while the healthcare POA encompasses all other types of medical treatment.
Tell your healthcare power of attorney agent about your living will. They can ensure the wishes in your living will are carried out.
Before we move more in-depth onto healthcare power of attorney, there is another type of living will I want to briefly discuss. It's a document called Five Wishes.
This document gives individuals an easier way to create a living will. It also enables people on their deathbed, who don't have any legal documents prepared, a way to express their end-of-life wishes and to provide guidance for loved ones, care providers, friends, and clergy.
What's included on a Five Wishes document:
Wish 1: The Person I Want to Make Care Decisions for Me When I Can't
This section is an assignment of a healthcare agent (also called proxy, surrogate, representative, or healthcare power of attorney). This person makes medical decisions on your behalf if you are unable to speak for yourself.
Wish 2: The Kind of Medical Treatment I Want or Don't Want
This section is a living will—a definition of what life support treatment means to you, and when you would and would not want it.
Wish 3: How Comfortable I Want to Be
This section addresses matters of comfort care—what type of pain management you would like, personal grooming and bathing instructions, and whether you would like to know about options for hospice care, among others.
Wish 4: How I Want People to Treat Me
This section speaks to personal matters, such as whether you would like to be at home and whether you would like someone to pray at your bedside.
Wish 5: What I Want My Loved Ones to Know
This section deals with matters of forgiveness, how you wish to be remembered, and final wishes regarding funeral or memorial plans.
Once this revocable, changeable form is signed and witnessed, it is a valid legal document in those states recognizing it. Creating Five Wishes would revoke a previously created living will that you may have had.
Five Wishes has been recognized by most states and a growing number of medical care providers and institutions. Physicians in states of acceptance will honor the Five Wishes form.
Durable Healthcare Power of Attorney
A healthcare power of attorney, also called a medical power of appointment/attorney, is a document that appoints a person, called a healthcare proxy or agent, the authority to make medical decisions for you if you are unable to do so. If you are only temporarily unconscious or otherwise unable to communicate, but are not terminally ill, in a permanent vegetative state, or other end-stage condition, a living will is of no use. You need a health care power of attorney to cover such a situation.
A healthcare power of attorney can be as broad as possible, or it can limit the type of decisions your agent can make. If you do not have a living will, or do not make any type of statements in your healthcare power of attorney about your desires, it will be up to the person you designate to determine what you would want in a certain situation.
You should only assign someone your healthcare agent if you can trust them to carry out your wishes. For example, your spouse or adult child may have good intentions, but do you want them to be the person who tells your doctor to pull the plug? Or do you prefer someone with less emotional ties to do so?
Note: In most states, if you do not have a durable healthcare power of attorney, your spouse is automatically named your durable healthcare proxy if you become incapacitated. 
Healthcare POA versus Durable POA
Although they have similar names, your healthcare power of attorney and durable power of attorney are two separate documents. Just because you name an agent in one, doesn't make them the automatic agent in the other.
These two roles can be done by the same person, but you need to still create both documents. Some people find it beneficial to name two different people, however. Just because a person knows your medical wishes inside and out, doesn't mean they are good with finances.
If you choose two different people, it's important that they see eye-to-eye. One is in charge of your healthcare decisions and the other is in charge of your finances and these need to coordinate.
For example, say you have Alzheimer's disease and your healthcare agent believes you would want to have in-home 24-hour care, but your durable POA agent refuses to pay for these services. They think that a nursing home is the better choice. Now what? If they can't come to terms, they will need to go to court to figure it out.
Important Information for Parents with Adult Children
Once children turn 18 they are legal adults with rights. Parents, you no longer have any legal say in your child's medical or financial concerns unless he or she gives you that right.
Parents, talk with your young adult children about creating a durable healthcare power of attorney, or in the very least signing a HIPAA authorization form. Emergency situations may occur and, ideally, parents could gain access to the child's medical information.
As an example, let's say your 19-year-old daughter is taking a road trip with some friends and they get into a car accident. If you are not her healthcare proxy, the hospital cannot legally give you any information about your daughter. If she's incapacitated, in a coma for example, you are not legally able to make any treatment decisions on her behalf. You will need to go to court for these rights.
Even if your young adult child is still on your health insurance plan, HIPAA law keeps their information private. In some situations, a medical provider can choose to disclose health information to a family member even if a HIPAA release form hasn't been signed. This happens if the provider decides that releasing the information is in the patient's best interest. However, providers often err on the side of patient privacy, especially if they don't know the parents.
Estate planning can be very complex. If you have a large estate, talk with an attorney who specializes in estate planning. This post is for educational purposes and not legal advice.
Don't postpone getting these documents in place. Your life can change drastically at any moment. After you create your end-of-life documents, be sure to tell trusted loved ones where these documents can be found. And be sure to review your documents on a regular basis to reaffirm that they are still your wishes.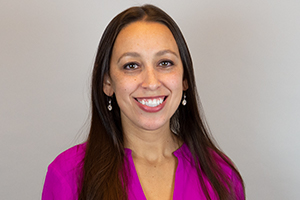 Natasha Cornelius, CLU
Senior Editor and Life Insurance Expert
Natasha Cornelius, CLU, is a writer, editor, and life insurance researcher for Quotacy.com where her goal is to make life insurance more transparent and easier to understand. She has been in the life insurance industry since 2010 and has been writing about life insurance since 2014. Natasha earned her Chartered Life Underwriter designation in 2022. She is also co-host of Quotacy's YouTube series. Connect with her on LinkedIn.