Editor's Note – This is an archive of Issue #7 of the Quotacy Newsletter, which was sent out on 2/12/2017. The Quotacy Newsletter consists of articles that we hand-picked from across the web, and it's all about keeping our readers physically and mentally healthy so their lives are as great as possible. We go over topics ranging from physical fitness and dietary advice to cyber security and financial planning – anything that can help make life easier.
---
Wherever there is a human being,
there is an opportunity for a kindness.
– Lucius Annaeus Seneca
Top Story
6 Tricks For Saving Money When You Travel
As spring begins to roll in and peak travel time approaches, it's important to keep an eye on your finances, especially if you're planning a trip out of the country. However, tracking your spending can often become difficult due to the dozens of incidental expenses that crop up over the course of a trip – let alone the hidden fees for overseas charging and currency exchange costs that many banks employ. Putting together a financial to-do checklist (like the one in this article) might help you mitigate some of the hidden costs of your next big vacation.
Key Points: 1: Call your bank and learn about their overseas and exchange fees. 2: Pack medicine and toiletries you don't think you'll need. 3: Avoid "automatic currency conversion." 4: Bring snacks and a personal water bottle. 5: Only text and call on wifi to avoid roaming charges. 6: Wear layers, just in case.
Putting together a financial to-do checklist might help you mitigate some of the hidden costs of your next big vacation.
Ready to get your life insurance quote?
You're a few minutes away from great life insurance
How much life insurance do you need?
Figure out your action plan with our needs calculator
Focus on: Healthy Eating
Taco Bell: The Nutritionist's Choices
Ah, yes, everyone's first choice for a healthy meal: Taco Bell. Among today's young adults, Taco Bell is a necessary evil – thinking outside the bun is all but inevitable when a group of friends  gets hungry after midnight. While a lot of their menu options will most likely make health-conscious customers turn around and walk out the door, there are actually a few sneaky ways to use their menu to build a meal you won't feel bad about eating.
Key Points: Ordering your meals "fresco style" means they'll come without sour cream, cheese, mayo-based sauces or guacamole in favor of pico de gallo. Shredded chicken and steak tacos offer protein without much sugar, and there are a surprising amount of dishes that cater to dietary restrictions.
Focus on: Feeling Better
Feed a Cold, Starve a Fever? Not So Fast.
The Salk Institute of Biological Studies has been running experiments to determine how an animal's eating habits affect the progression of illnesses and diseases, and some of their early findings have given us some insight into how bacteria affect our appetites to help them survive. In tests on mice, scientists found that Salmonella bacteria secrete chemicals that either stimulate or suppress hunger based on what helps the bacteria survive and spread best at the time.
Key Points: Basically, the ways that bacteria leaves a body can hurt both the host and the bacteria, so some bacteria slow down those processes in order to build up strength and be transmitted over wider areas. The practical upshot of this discovery is that reversing that process could help us treat antibiotic-resistant infections naturally by stopping their survival strategies.
Focus on: Relationship Success
9 Habits of People Who Build Extraordinary Relationships
As Dale Carnegie has told us all, learning how to win friends and influence people is a skill that you can learn and refine. Forming behaviors and habits that help foster relationships organically will help you when relating to people both at home and at work, and these 9 business relationship tips can help you become conscious of – and improve upon – your own behaviors.
Key Points: Take the blame for others. Be proactive when helping out. Look past the face value of your conversations. Understand how your personality affects the situation. Prove your compassion and empathy, and own your mistakes.
Focus on: Children's Fitness
New School Exercise Program Improves Childhood Fitness
A study of the NFL's PLAY 60 childhood fitness program in schools has recently shown that participants are markedly more physically fit over five years of participation than kids who didn't have regulated exercise time during the same period. The program uses guided fitness breaks and activities to help kids get up and play for at least 60 minutes each day, and has been adopted in several schools across the country.
Key Points: Students participating in the program showed a 7.2% increase in the number of students who meet the Department of Education's "Healthy Fitness Zone" benchmarks over non-participating schools, which has researchers enthusiastic about expanding the program's reach.
---
Thanks for Reading the Quotacy Newsletter
And have a great day! If you need help, here's a look back at the greatest moments in Puppy Bowl history.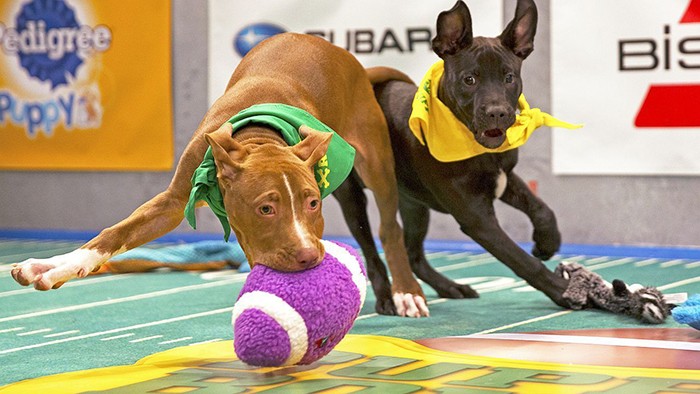 Header Photo Credit to Slava Bowman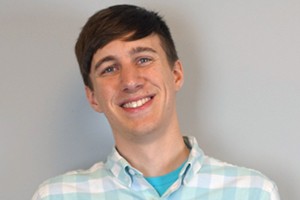 Eric Lindholm
Communications Coordinator
Eric started in Quotacy's sales department, but moved to marketing after helping hundreds of people through their life insurance buying journey. Aside from writing about buying life insurance, he also edits Quotacy's monthly newsletter, runs our YouTube channel and produces Real Life, our podcast. Eric lives in Minneapolis, where his coworkers are trying to convince him to take his humor into the spotlight. Connect with him on LinkedIn.