On March 20—at least according to the organizers of the Alien Abductions Festival—there's a very slight chance that you might find yourself hurtling through space, attempting conversation with (hopefully charming) hosts who just happen to be from another planet.
If that does happen (and we sincerely hope it doesn't)—don't panic. You've paid your life insurance premium and your loved ones will have financial stability in your absence.
Or have you?
Did You Forget to Pay Your Life Insurance Premium?
First off, don't panic.
Unlike in an ET abduction, one payment mishap is often easy to reverse. In fact, all term life insurance policies have a grace period that spans typically 30 days from the original due date.
That means that your bill could have been due on March 10th, but it won't lapse until after April 10th. This means that you will still be covered during that time, should the unexpected happen.
Even though we've hopefully put your mind at ease, it's important to remember that your life insurance premium is one of the most important recurring line items on your budget. That's because, for a small monthly payment, you can provide your loved ones with the financial support they would need if you weren't around.
» Compare: Term life insurance quotes
(And trust us, you won't want to worry about your family's financial future in addition to fighting interdimensional jet lag.)
Why You Should Buy Term Life Insurance (even if you aren't heading to Mars)
But maybe your extraterrestrial experience will be a benign visit (friendly even) and you decide to take an interdimensional vacation to visit your new friends.
We'd definitely recommend purchasing a life insurance policy before embarking on an uncertain journey to a new place in time. And you probably won't want to waste time that you could spend sightseeing digging through insurance websites.
Who knows if you'll even have access to the internet—at least the earth's internet—when you find yourself on your new planet? Your alien hosts—friendly as they may be—probably won't have the same level of expertise in finding affordable term life insurance as our insurance advisors. And, if you do have internet access, interplanetary Google probably won't produce results that are any more informative or relevant than those you'd find on this planet.
Plus, you don't want to spend hours searching through websites and blog posts just to select a group of insurance companies that you will still have to individually research.
Whether or not you go on an intergalactic adventure of a lifetime, you'll want to be sure that your loved ones are protected from any unforeseen earthbound events.
That's where Quotacy can help. Using our free insurance quotes tool, you can compare plans side-by-side and find the right policy in minutes. You'll be able to complete your application in the time it takes your alien tour guides to vacuum your stasis pod.
It's important to remember that your life insurance premium is one of the most important recurring line items on your budget.
Ready to get your life insurance quote?
You're a few minutes away from great life insurance
How much life insurance do you need?
Figure out your action plan with our needs calculator
How to Determine Your Life Insurance Needs
How long will you be in space? Will time pass chronologically, or will you move backward, arriving back home—a la Doctor Who—seconds before you left?
Regardless of the answer to these questions (and how can you really know?), term life insurance can provide coverage for terms of 5, 10, 15, 20, 25, or 30 Earth years. You can even layer multiple term life policies to provide different amounts of coverage over time periods where your needs may change.
» Learn more: Purchasing Multiple Insurance Policies
For example, you might want a policy sufficient to pay for your child's college education a decade down the road. You also may need to have funds to help support an aging parent during their retirement.
Quotacy offers a free insurance needs calculator that will help you get an idea of how much coverage you might need.
You can then use those numbers to get multiple trusted quotes for free. You'll just enter a few personal details—such as your age, gender, zip code, and smoking status—and our tool will do the rest. You won't have to give us contact information or agree to a sales call before finding the information that you need.
You'll be able to compare quotes and start your insurance application right away, without having to go to the insurance company's website.
» Calculate: Life insurance needs calculator
Understand How Much Your Life Insurance Premium Will Be
If you are still uninsured, your life insurance premium may be much less expensive than you think. Here is just one example of a one million dollar policy (which may be more than what you need):
Cost of a One Million Dollar Term Life Insurance Policy
30-Year Term Length
Insured at 30 Years of Age
Who
Risk Class
Monthly Premium
John Smith
Preferred Plus
$60
Preferred
$79
Standard Plus
$103
Standard
$127
Jane Smith
Preferred Plus
$48
Preferred
$61
Standard Plus
$84
Standard
$97
Plus, when you use our quotes tool, you'll have a range of life insurance premiums to choose from, ensuring that you can select the option that fits both your short term financial situation and your long term financial goals.
The Truth Is Out There: How Your Application Is Evaluated
Fortunately, no alien reference checks will be required.
Instead, insurance companies look at more certain factors such as your medical history, age, gender, location, smoking status, occupation, and hobbies to determine your risk class.
A risk class is a category of risk that insurance underwriters assign to applicants based on a projection of the applicant's longevity (and hence how long they may be paying premiums). Those calculations can vary widely, as companies may weigh risk factors differently when determining your life insurance premium. That's why understanding the application process is so important.
Don't panic.
Getting term life insurance coverage is an attainable goal for the vast majority of people who want to create more financial security for their loved ones. From single parents and former smokers to senior citizens to cancer survivors, our team has been able to find companies for a diverse range of applicants.
To Infinity and Beyond: How to Get Started (before you blast off)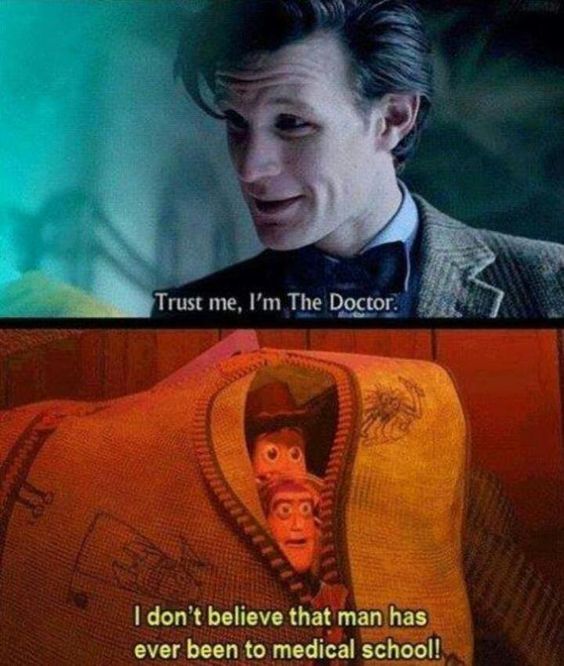 If you've paid your life insurance premium, then you can roll out your welcome mat if you find a spaceship on your lawn next week.
If you aren't insured, you can get your application started on our website right now. Processing times will vary, but Quotacy will be right there with you, working with your insurance company to make sure that everything goes as smoothly as possible. If you have questions before, during, or after you submit your application, our advisors will be happy to answer your questions.
At Quotacy, we work with leading insurance companies with excellent consumer satisfaction ratings—companies that we know well and are certain you can trust.
Ready to get started? Try our insurance quotes tool and if you have any questions you can chat with our advisors or ask a question through our contact page. You'll pleasantly surprised at the range of policy offers listed, as well as how easy it is to apply.
Have questions right now? Connect with us here with no obligation. We're here to help.
Just one parting word of caution—term life insurance is only valid on this planet. You'll have to apply on earth, since we don't have a Quotacy affiliate in outer space. Don't worry—we're working on it.
» Compare: Term life insurance quote
Meme credit to: Know Your Meme
Quotacy is the country's leading broker for buying life insurance online. We are obsessed with making it easy for everyone who has loved ones who depend upon them to have life insurance.