Motorized scooters, more commonly known as electric scooters or e-scooters, have grown in popularity in urban cities in recent years. Micromobility is the term used when describing modes of transport that are provided by very light vehicles such as electric scooters.
While electric scooters have been available for personal purchase for many years, it wasn't until the idea of renting them out for public use via a mobile app that they became trendy. You may recognize names such as Lime, Bird, and Spin. They are the main companies in electric scooter sharing in the U.S. Currently, these e-scooters are mostly used as a fun way of getting from place to place, but some use them daily as a more eco-friendly option of transportation.
Laws regarding use of electric scooters vary from state to state; age minimums to drive them, where you can drive them, how fast you can drive them, etc. Some large cities, such as Seattle, have resisted allowing scooter ride-share programs to set up shop until safety laws and road changes can be made. And some cities, such as New York City, ban them completely. City officials who support the arrival of e-scooters hope that they will help combat congestion, reduce emissions, and provide more opportunities for workers to get around.
Are electric scooters dangerous?
As with any other means of transportation, there is always risk. Accidents associated with e-scooters seem to rise every year, but this correlates with more getting introduced every year. Electric scooter related injuries jumped 83% from 8,016 in 2017 to 14,651 in 2018.
Accidents mainly resulted from:
Losing control after hitting road potholes or cracks;
Crashing due to going too fast;
Hitting curbs;
Scooter malfunctions.
User inexperience can be blamed for the majority of these accidents. There is currently no training required before using an electric scooter.
In addition, the majority of reported injuries could have been prevented by wearing a helmet but most users fail to do so. Some cities do require e-scooter users to wear helmets, but enforcing this law is difficult.
Another issue is people using e-scooters while intoxicated. Yes, it is possible to get a DUI while driving an electric scooter. But because these scooters are readily accessible and don't go very fast, people don't realize how dangerous they can be. However, Dr. Robert Glatter, an emergency physician, states that using an e-scooter without a helmet at just 15 miles per hour can pack enough of a punch to land you in the intensive care unit with a serious injury.
The scooter company's insurance may cover the scooter itself, but it's not liable for your injuries or any injuries that you may cause others while on the scooter.
Ready to get your life insurance quote?
You're a few minutes away from great life insurance
How much life insurance do you need?
Figure out your action plan with our needs calculator
What happens if I get hurt while on an electric scooter?
The scooter company's insurance may cover the scooter itself, but it's not liable for your injuries or any injuries that you may cause others while on the scooter. To rent an electric scooter, the user signs an agreement which typically includes statements similar to the following: "Our products are machines and there is inherent risk associated with using them, including due to malfunction no matter how well they are maintained. These risks are not always obvious, and they may cause property damage, injury, or even death to you or others. By using our services, you agree that you understand these risks, that it is your responsibility to use our services safely and that the entire risk arising out of your use of the services is yours and yours alone. You are responsible for any harm you cause to other people or property."
In other words, the electric scooter company isn't paying for your medical bills or the medical bills of someone you may accidentally hurt.
Medical costs for personal injury while using an e-scooter would need to be covered by the user's health insurance plan or paid out-of-pocket. If the e-scooter user caused damage to someone else's property or injury to someone else, the user would be liable. And this may get tricky.
Homeowners insurance policies typically exclude any liability arising out of a motor vehicle rented to an insured. Same with renter's insurance. A standard personal auto policy typically excludes liability coverage for a vehicle with fewer than four wheels – including e-scooters. Motorcycle insurance may not cover scooters that require users to stand. A personal liability umbrella policy is likely the only type of insurance that would cover third-party liability caused by using an electric scooter.
Can I buy life insurance if I use electric scooters?
A rough count by The Associated Press reports that there have been at least 11 electric scooter rider deaths in the U.S. since the beginning of 2018. With the rising popularity of e-scooters, we can only hope that safety awareness becomes more widespread as well.
The life insurance industry recognizes this trend and the accidents associated with it, however, they also think it's too soon to change their underwriting guidelines to specifically include e-scooter use. There is simply not enough data as it stands currently.
According to The Swiss Re Group (one of the world's leading providers of reinsurance) they are taking a wait-and-watch approach to electric scooters. They state that they will continue to monitor the trends in micromobility and continue to analyze user numbers, new geographic regions entering the market, and statistics surrounding disability and death with respect to e-scooters.
That being said, if you have already hopped on the e-scooter trend or think you may be interested in doing so, now is the time to buy life insurance. Life insurance rates in the U.S. are currently not affected by e-scooter use, however, who knows when this may change.
The popularity of e-scooters isn't decreasing. In late 2018, Ford purchased Spin, a dockless scooter company, outright. And in 2019, Mercedes-Benz, BMW, and Volkswagen all announced they were entering the e-scooter market.
These companies are going to start marketing e-scooters more. They're going to be entering more cities. The scooters will be used more, which will mean more accidents and medical claims. The life insurance industry will be paying attention. If statistical data reveals that e-scooter usage is tied to increased mortality risk, the life insurance industry will respond accordingly.
» Compare: Term life insurance quotes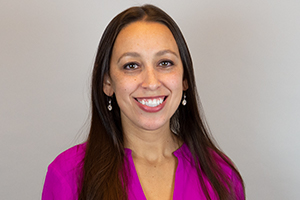 Natasha Cornelius
Marketing Content Manager
Natasha is a writer and content editor at Quotacy. She is also co-host of Quotacy's YouTube series. She can't get enough of life insurance and outside of work is also working toward her Chartered Life Underwriter designation. Connect with her on LinkedIn.