Losing someone you love is one of the most painful things you can go through. You may experience a roller coaster of emotions including sadness, fear, and anger. You may feel like the pain will never end, and it may take weeks, months, or even years to finally heal and feel like yourself again. Everyone grieves differently and there is no right or wrong way to cope with the pain of the death of a loved one, but there are healthy ways to do so.
Seek Out Support
When you lose someone, the support of others can help you feel less weighed down by your grief. Sharing your loss can make the burden easier to bear. There are many outlets to seek support.
Friends and Family Members – Your loved ones will come to your aid during a loss; don't avoid them, but embrace their help. Many times they want to help but don't know how. If you are feeling overwhelmed by the responsibilities following the death of a loved one, your friends and family can help with these duties. Making funeral arrangements, driving children to school, walking the dog, these are all things you can ask to be done.
Church – If you're religious, meditation, prayer, and attending services may offer you solace. After your loss, if you are questioning your faith, talk with a clergy member or someone else in your religious community. Often times they can help you make sense of your emotions.
Support Groups – It's not unusual to feel lonely when you're grieving, even if you have friends and family around offering help. If they haven't gone through what you're going through, talking to them doesn't always make you feel better. Find a support group in your community where you can talk with others who have gone through a similar experience. Griefshare.org is a great website where you can find local support groups.
Online Support Groups – Sometimes you just aren't ready to talk face-to-face with people. Instead of holding your emotions in, let them go in a safe, online format. Even typing out what you're feeling can help you get through the pain. Websites like GriefNet.org and DailyStrength.org offer anonymous support from people who know what you're going through.
Grief Counselors – If you feel like you'll never get over your pain, or the emotions are just too much to bear, seek out a professional. A therapist with experience in grief counseling can help you work through your emotions.
Never feel ashamed to seek help.
When you lose someone, the support of others can help you feel less weighed down by your grief.
Ready to get your life insurance quote?
You're a few minutes away from great life insurance
How much life insurance do you need?
Figure out your action plan with our needs calculator
Take Care of Yourself
The death of a loved one can drain your energy quickly. The act of putting yourself first may feel selfish, but doing so will promote healing.
Face Your Feelings – You can try and bury your grief, but it won't go away. The grieving process will only take longer if you avoid the natural feelings of sadness and loss. Talking out loud to friends and family, writing your feelings down, starting a journal, these are all ways to acknowledge your pain and begin to heal.
Don't Forget About Your Physical Health – When you feel good physically, your emotional state can lift as well. Offset your grief by getting enough sleep, eating right, and exercising. Do not try and numb your pain with drugs or alcohol.
Know There is No Timetable – Everyone grieves differently and don't feel like you have to push yourself to get over it. Let yourself heal on your own terms.
Plan Ahead for Moments of Grief – Know that there may be times in the future when you suddenly feel the pain all over again. These times may include anniversaries and holidays you shared with your deceased loved one. It may even be when you see a photo of them, or something similar that reminds you of that person. It is completely normal to go through these emotions again, even if lots of time has passed.
Loss is an understood part of life, but that doesn't make it any easier when you go through it. Everyone reacts differently to death and each has their own personal coping mechanisms. Over time, your pain will subside and be replaced with happy memories. Life may never feel quite the same, but you will be able to continue on and embrace life in a new way after the death of a loved one. Never be afraid to ask for help.
Photo credit to: John Haslam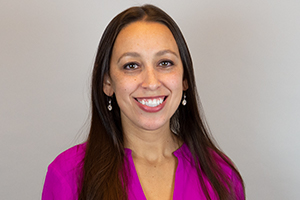 Natasha Cornelius, CLU
Senior Editor and Life Insurance Expert
Natasha Cornelius, CLU, is a writer, editor, and life insurance researcher for Quotacy.com where her goal is to make life insurance more transparent and easier to understand. She has been in the life insurance industry since 2010 and has been writing about life insurance since 2014. Natasha earned her Chartered Life Underwriter designation in 2022. She is also co-host of Quotacy's YouTube series. Connect with her on LinkedIn.