Who made a new year's resolution to save money? Padding your savings account can be a challenge and sometimes a little creativity is needed to find ways to save. January 10th is Cut Your Energy Costs Day and it only makes sense that we celebrate this day when it's the dead of winter (when we are using our heat excessively) and while we are still focused on our resolutions. Let's go over a few ways you can cut energy costs which will help you save more in the long run.
Schedule an energy audit. Most utility companies offer home energy audits to their customers. This audit will offer a comprehensive energy analysis of your home and uncover hidden problems and offer suggestions for improvement.
Change your lightbulbs. LED and CFL bulbs use much less energy than incandescent bulbs. Start by switching out the bulbs you use most often then replace as needed.
Are your household appliances energy efficient? If they aren't, then you have the opportunity to cut costs on your energy bill when you are forced to buy new. Look for appliances that are Energy Star certified. These appliances meet certain standards that promise to use less energy, are less expensive to operate and cause fewer greenhouse gas emissions.
Wash full loads of laundry. It takes as much electricity to run a small load as a does a full one, so fill it up. Go the extra mile and use cold water when you can to help use less energy. When drying your clothes keep the lint filter clean and use dryer balls to help reduce drying time.
Use the full load tip when using the dishwasher as well. While you're at it, turn off the "heat dry" feature to limit the energy usage.
Is your thermostat programmable? Program it to run less when you aren't home. When you are home consider piling on the blankets, wearing a sweatshirt, or snuggling with your loved one so you can turn the dial down a couple of degrees on those super chilly days.
Go tankless on your water heater. When it's time to replace your water heater, consider going with the tankless option. They are more efficient, give you on-demand hot water and save you money.
Be mindful of water usage.

There's no need to run the water while you are brushing your teeth.
If you have a leaky faucet or toilet, make sure to get it fixed right away.
Standing in the shower for long periods of time is nice, but what's nicer is having more money in your pocket.

Use the off-peak rates. Not everyone has this option, but if your area offers lower rates during certain time periods, take advantage of it. Schedule your laundry and dishwashing around those off-peak times.
Is your home properly insulated? If you have an energy audit, you'll find out. You may just need a few small areas updated like weather stripping, insulation around pipes or in wall sockets. Those are easy projects to tackle on a Saturday afternoon.
Install an energy efficient shower head. A simple change to a low-flow shower head can help reduce your energy consumption.
Use smart power strips. We all have a ton of electronics that are plugged in 24/7 using phantom energy. A smart strip surge protector will automatically turn off power to plugs that are not in use.
Some of these tips are easier to implement than others. The key is to start small and gradually make changes as you are able. The more changes you make the more money and energy you will save and your carbon footprint will be reduced.
Ready to get your life insurance quote?
You're a few minutes away from great life insurance
How much life insurance do you need?
Figure out your action plan with our needs calculator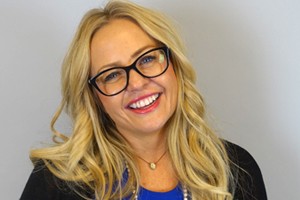 Jeanna Simonson
Marketing Content and Social Media
Jeanna has a passion for letting her creativity shine. At Quotacy she manages social media, is a co-host of Quotacy's Q&A Friday YouTube channel, and enjoys writing here and there. When she's not at the office, you can find her hanging with her husband and rescue animals, brunching with girlfriends, or loving up on her nieces and nephews. Connect with her on LinkedIn.