The outbreak of COVID-19 has put a lid on many of our plans. The stay-at-home orders passed to curb the spread of the virus will undoubtedly keep the public safe, but individually, it will be sad not being able to celebrate Father's Day as you usually would. Especially those who don't live with their fathers.
It may not be the same this year, however with a little creativity there are still a number of ways you can show your dad just how much he means to you. Here are some ideas to help.
3 Ways to Spend Father's Day if You're Quarantined
Social distancing is the new norm that everyone has to follow. Many are taking it upon themselves to self-isolate to prevent the outbreak from becoming worse.
As such, you might have to think of new ways to make the day special for your dad. If you are quarantined, you can still celebrate Father's Day in the following ways.
Cook up something interesting
If you are quarantined with your dad at home, why not make the day special by experimenting with something new? Perhaps you typically rely on mom to do the day-to-day cooking, but on Father's Day, you can give her a break.
Both you and your dad can hop on a culinary adventure by bringing together some interesting recipes. Make something you haven't eaten before, maybe a new type of pie or curry.
Take dad on a virtual tour
Sadly, this is not the right time to go to public places. But thanks to the internet and the latest technological innovations, such as the VR devices, you can enjoy any place by sitting in the comfort of your home.
You can take a virtual tour of the museum, historical landmarks, or any other tourist attraction. Although international travel plans are out of the picture, you can still check out places around the globe virtually for a few hours.
Have a movie night
The lockdown period has made everyone extremely dependent on Netflix and other streaming platforms for entertainment. On Father's Day, you can make movie streaming special for your dad. Pick out a movie that your dad loves, or one that stars his favorite actor.
Choosing a movie from his younger days would be a great choice. Get some popcorn, plop down on the couch, and watch a classic movie with your dad.
3 Ways to Spend Father's Day if You're Not Quarantined
If you are not required to quarantine, chances are that your day would be slightly better than those who are unable to spend the special day with their dads. Although you cannot have a normal Father's Day where you are painting your favorite places red, you can still enjoy some outdoor time.
Set the barbecue
If you have a grill, you can cook something in your backyard. Keep the gatherings as low-profile as possible. Grab a speaker and let dad's favorite tunes roar.
Play outside
Father's Day will be a nice day to enjoy some outdoor time under the sun. You can step out into your front yard and play a sport with your dad. Playing outdoors will refresh your mind, especially after staying indoors for so long, and will also help you spend memorable moments with your dad.
Have an outdoor movie night
Netflix and other online movie streaming apps are great, but they become mundane after a point. How would it be to shift the theatre to your yard on Father's Day? Just hang a white bedspread and set the projector onto it.
Don't own a projector? Reach out to the neighborhood to borrow one or check Amazon or eBay. There are many portable projectors even under $100. You can then enjoy your dad's favorite movie while rejuvenating yourself with some fresh air.
Father's Day Gifting Guide – Top 10 Easy Dad Gifts
Consider getting these items to gift your dad on Father's Day:
1. Household tool kit: If your dad's someone who loves to fix things on his own, then a tool kit will let him do so as he practices social distancing.
2. Bath and body care: Your dad also needs bath essentials. You can consider getting a set for him so that he stays fresh and clean during the pandemic.
3. Fitness kit: A kit that includes a jumping rope, a push-up bar, and a wheeled roller would be a perfect gift for your dad to help him stay fit and healthy during the pandemic.
4. Apron: If your dad loves BBQs, an apron would be a cool thing to gift him. He can now stop worrying about soiling his clothes while having a backyard BBQ party with you all. Check your local gift shop's website. Fun aprons are easy to shop for online.
5. Assortment of treats: You can find boxes of assorted gourmet treats consisting of dry fruits and nuts. Your dad will surely love munching on them and also get the much-needed, immunity-boosting nutrition.
6. Classic novels: If your dad is an avid fan of classic literature, then get him a collection so that he can spend his time at home reading his favorite novels.
7. Coffee mug: Ceramic mugs are great gift items because they are utility-driven and there are thousands of creative designs to choose from. Get one for your dad and treat him to a homemade breakfast to enjoy his new mug with tea or coffee.
8. Board games: Chess, Monopoly, Risk, and the like are just what your dad would need to kill time during the quarantine. Get something that both you and dad can enjoy together.
9. Dad jokes: Want to make your dad laugh during these tough days? You can consider gifting him something like The Very Embarrassing Book of Dad Jokes. Check your local book store for funny ideas.
10. Pet portrait: Is dad's best friend his dog? You can custom print a dog photo and frame it. That's a gift which will surely bring a smile on his face.
Conclusion
Whether you are quarantined or not, consider the above ideas to make Father's Day memorable for your dad and also for yourself. Being able to add to the many memories you have with your father is incredibly important, you can never have enough of them, and you'll be able to cherish them forever.
At Quotacy, we understand the impact a father has and what it means to a family, which is why he deserves a special day of celebration and gratitude.
To keep his and your family's financial future secure, compare free life insurance quotes today.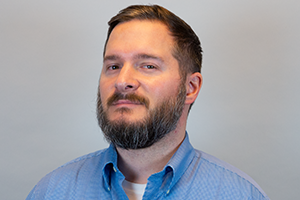 Greg Lewerer
Director of Creative Strategy
Greg is Quotacy's Director of Creative Strategy. He has an eclectic past from working on movie scripts to creating ad campaigns for major brands. His love of creative solutions drove him to strategy, and he now uses his powers to help families protect their loved ones. Outside of work, Greg spends his time off the grid hunting, fishing, camping, biking, hiking, and walking his dogs.