There are two types of relationships in the world, one we are born with and one we make. If you define each, you'll realize there's one relationship that is so strong that it naturally scores above all others. It's truly irreplaceable and the strongest of all: that of a mother and her child. Today we'll talking about celebrating Mothers Day while in quarantine. 
Around the world, many countries and cultures stand united one day a year to honor and celebrate the women who have dedicated their lives to nurturing a new generation.
Unfortunately, due to the COVID-19 restrictions put in place, celebrating Mother's Day won't be the same this year. However, with a little creativity there are still a number of ways you can show mom how much you care. Here are some ideas to help.
How can you celebrate Mother's Day?
Deciding how you'll celebrate Mother's Day will depend on if you live with her or not. For fathers and children who are lucky enough to be quarantined with mom, showing your appreciation won't be as difficult. But for those who don't and count on classics like a spa day or brunch the options are limited.
Whatever celebratory option you choose, the purpose is simple: to make mom feel special and show her how thankful you are of everything that she does.
Whether she's a working mom, single mom, or a stay-at-home mom, she deserves a celebration not only on this special holiday but every day of the year.
Ready to get your life insurance quote?
You're a few minutes away from great life insurance
How much life insurance do you need?
Figure out your action plan with our needs calculator
Mother's Day Ideas for Those Who Live With Mom
The celebration can start as soon as she wakes up with breakfast in bed and continue all day. Yes, gifts are always appreciated but there are other things she may love a bit more, which can include a mixture of the following:
Start with food
You can cook, make, order and/or bake her favorite meal, dessert or snack. Getting takeout from her favorite restaurant and picking up an assortment of sweets are solid choices. Plus, helping out local business is a bonus.
Anything that's handmade and took time and effort will show her that she's worth the work, even if it's nothing close to how good mom makes it. For those who lack culinary skills, pancakes, cookies, and spaghetti will be your best options.
A task-free day
Make the day more relaxing for her by taking care of her to-do list. And for those who have the time and energy, see if you can tackle her tasks for the entire week.
Yes, it's the thought that counts, but it may be wise to ask first. She might like her tasks done a certain way or just done correctly, so getting permission and instructions is advised.
Quality time
If you don't know how to cook, or how to do her tasks correctly, then spending quality time with the people she loves could be the gift she'll love most.
It's her day, so let her choose how the quality time is spent. Whether it's a movie marathon, enjoying takeout, or playing a board game, what mom wants, mom gets.
Mother's Day Ideas for Those Who Don't Live With Mom
As much as mom may reject the notion, is she elderly? Or immunocompromised? If so, the most important thing you can do for her this year is keep your distance to keep her healthy. But staying away physically doesn't mean you can't show appreciation in other ways. Here are some socially-distant ideas:
Gifts
Whether you have it delivered or you drop it off on her doorstep, gifts like chocolates, jewelry, clothing, in-home cosmetic kits, and flowers are thankfully still options.
However, when not accompanied with a hug they may lack a little warmth so make sure to put in some extra effort on the card. Handmade is always a mom favorite.
Video conferencing
Most social media platforms have a free video call feature. There are also other apps like Zoom, Google Hangouts, Skype, and FaceTime for iPhone users.
To make it even better, invite the whole family. To make sure things go smoothly test your devices and applications the day before so you're not dealing with technical issues the day of.
A drive-by/driveway celebration
If you're able to, you can either make a big sign or grab a bar of soap and write a message on your car window and give her a call while driving by her house.
Depending on how tight the restrictions in your area are, you could even pull in the driveway to have a short and socially distant conversation about how much you love and appreciate her.
How to Make Sure She Knows How Much You Care
Gifts, dinner, video conferencing and quality time are excellent choices, but there's one thing you can do to go above and beyond. It also pairs nicely with any of the options mentioned above. The holy grail of Mother's Day gestures is a handwritten letter.
Start from the very beginning with your first memory and work your way through the greatest hits. Talk about the moments that she helped you get through, what she has done to inspire you and everything you love most about her.
Writing this doesn't need to be done in one sitting, brainstorm ideas, create a list of the memories and organize your thoughts before the pen hits the paper. Taking the time to get it right will show just how much you care and should end with tears of joy.
At Quotacy, we understand the importance a mother holds in her child's life. Whether she's a working mom, single mom, or a stay-at-home mom, she deserves a celebration not only on this special holiday but every day of the year.
To keep her and your family's financial future secure, compare free life insurance quotes today.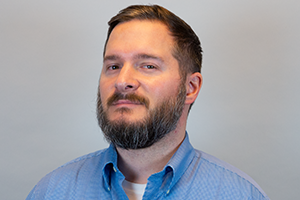 Greg Lewerer
Director of Creative Strategy
Greg is Quotacy's Director of Creative Strategy. He has an eclectic past from working on movie scripts to creating ad campaigns for major brands. His love of creative solutions drove him to strategy, and he now uses his powers to help families protect their loved ones. Outside of work, Greg spends his time off the grid hunting, fishing, camping, biking, hiking, and walking his dogs.