One out of seven Americans between the ages of 40 and 60 are part of the Sandwich Generation. These individuals are caring for their own dependent children while simultaneously caring for aging parents, working full-time, and trying to save for retirement.
Caring for your children and parents at the same time can be brutally exhausting. Exhausting not only physically, but also exhausting your emotions and finances.
Many people who wind up in this position are not prepared for it. Planning ahead for this time can help prevent undue stress and financial turmoil.
Step One: Provide for Yourself
Before you can take care of others, you need to make sure you're set up for success.
Pay attention to your expenses in relation to the income you're bringing in. Start budgeting if you need to.
Do you have an emergency fund? It's important to have quick access to cash if needed.
While putting money towards your retirement each month is also important, this money should not be thought of as your emergency savings. You can't access it without penalty.
Ideally, you should have enough money in your emergency fund to cover three to six months of expenses. Average out what it costs each month for housing, utilities, groceries, and transportation, then multiply it by three. Aim for having at least that amount easily accessible.
See what you'd pay for life insurance
Comparison shop prices on custom coverage amounts from the nation's top carriers with Quotacy.
Step Two: Provide for Your Children
Your children are your number one priority. If they're quite young, they rely solely on you.
Life insurance is extremely important to have during this time of your life. Your income provides for your children. Without it, what happens? Even if your partner earns a living as well, how will abruptly moving from a dual-income to single-income household impact your loved ones?
Term life insurance can help replace lost income if you were to die unexpectedly. For stay-at-home parents, the funds from a life insurance policy can help the surviving parent get help to take care of everything at home.
Also, if you know you'll soon be helping care for your parents, think about your own future. You may want to start planning so your own children won't have the same responsibilities.
Lay out a plan on how you will increase your retirement savings year over year. Perhaps, long-term care insurance or a long-term care rider on a permanent life insurance policy is something you should look into.
Start getting basic estate planning documents in place. This includes a will, durable power of attorney, and health care power of attorney. Setting up these documents now will remove a great burden from your children later.
Step Three: Help Care for Your Parents
If your parents are still independent, make it a priority to sit down with them and go over their financial documents and wishes. Help them review and organize everything. Getting this out of the way now will make your life easier when it's time for you to step in.
Do they have cash value life insurance that can be accessed to help supplement their care? Do they have long-term care insurance? If finances are an issue, are they eligible for Medicaid?
Finding out exactly where they sit financially will help you determine how to plan your own finances.
If you have siblings, make sure to keep them updated. When the time comes, you may need their help caring for your parents.
How hands-on do you believe you will need to be when you start helping care for your parents? If you're helping them daily and even contributing financially, you may want to reevaluate your current life insurance. If both your children and parents are going to be relying on you, increasing your life insurance coverage may be vital.
Ask for Help When You Need It
You can't take care of others if you don't take care of yourself. Prioritize healthy eating, exercise, enough sleep, the pursuit of interests and hobbies, and visits with friends. These activities will go a long way toward reducing stress.
If you're in a relationship, make time for your partner. Too often, the amount of time, energy and worry involved in caregiving negatively affects a marriage, sometimes even leading to separation or divorce. However, reserving some time and energy to keep the marriage strong actually alleviates stress.
And finally, form a support system, not just a spouse, but extended family, friends, adult children, or even a paid housekeeper or part-time caregiver. You can't do it all.
There are support programs designed specifically for family caregivers. You can find them at Caregiving.org.
If you need help reviewing your own life insurance needs, Quotacy can help. As a broker, we're your advocate. We won't push products that you don't need.
Our agents can help you determine what type of life insurance and how much coverage is best for your unique circumstances. We'll help you buy a policy that works with your needs and budget.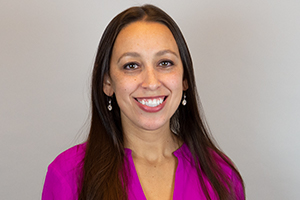 Natasha Cornelius, CLU
Senior Editor and Licensed Life Insurance Expert
Natasha Cornelius, CLU, is a writer, editor, and life insurance researcher for Quotacy.com where her goal is to make life insurance more transparent and easier to understand. She has been in the life insurance industry since 2010 and has been writing about life insurance since 2014. Natasha earned her Chartered Life Underwriter designation in 2022. She is also co-host of Quotacy's YouTube series. Connect with her on LinkedIn.