If you're lucky, there are a number of people in your life that you are incredibly grateful for. Whether it's their generosity or just their existence in your world, it's important to let them know how much they mean to you.
With National Thank You Note Day, coming up on December 26th, now is your chance to thank them. Don't miss this opportunity as all it takes for you is some note cards, envelopes, stamps, paper, and pen. That is all it takes to write and send across your "Thank You" message.
Personal messages mean a lot to friends and family. These handwritten messages reflect a deeper and more intimate emotion. The deeper value and sentiment are often not to be found in verbal communication.
"THANK YOU" is so powerful a message, especially when expressed in the sender's handwriting, that it's likely the receiver will choose to keep and cherish this memory for a long time.
The act of taking the time to bring your thoughts together and put them down on paper shows that they're worth the time.
Want to see what you'd pay for life insurance?
Compare the best prices from the names you know and trust, all in one place with no commitments.

Why write the thank you note?
Gratitude is best expressed in writing. The act of taking the time to bring your thoughts together and put them down on paper shows that they're worth the time. Here are the five reasons to write your Thank You note this coming December 26th.
1. It's the most appropriate thing to do.
Appropriate communication manners are already on the verge of extinction. Why? These days, an emoji can replace a sincerely expressed sentiment. But an emoji is unlikely to contribute to the same level of joy and fulfillment as a Thank You note.
The Art of the Handwritten Note penned by Margaret Shepherd explains the how and why of the Thank You note. According to Shepherd, it requires a little effort to express gratitude.
Your Thank You note, according to her, should replicate the in-person experience. It should capture a handshake or hug and smile. It should be offered in a format that can be read repeatedly.
She identifies five distinct characteristics of a well-expressed Thank You note.
It should be:
Personal
Succinct
Specific
Generous
Prompt
Even if you are not prompt, you should not let lateness stop you from writing at all.
2. If Jimmy Fallon can, why not you?
The proper way to do it is reflected in the way Jimmy Fallon does it on The Tonight Show. He never misses his weekly thank-you-notes.
He appears to share his gift of hilarity, but he does something more, that is, reintroduce the art of handwritten cards to his audience. Today putting pen to paper and licking a stamp is an alien kind of activity to many people in the age of social media, WhatsApp, and texting.
3. It makes you distinct.
This is a grand gesture that elevates you into a class of its own. Heather Wiese is a luxury stationery owner in Dallas, Bell'Invito. Speaking to Guy Trebay of The New York Times, she expressed her opinion on the subject of Thank You note.
According to her, the more polished and perhaps the easiest thing to do if you want to stand out is to write the Thank You note. The importance of Thank You note is especially evident in the employment sector, according to her.
While social media, email, and texting are all relevant, a thank-you-note from an employer or employee may likely standout. The texts and emails are lost because they are exactly alike in a bunch of hundreds of others.
4. Gratitude nourishes your brain.
Dr. Christian Jarrett discusses in the Science of Us, a brain-scanning study originally published in NeuroImage. The study explains to us understand why gratitude has profound emotional impacts.
According to the results, people's brains are wired to feel extra thankful even months after writing a sweet, short, and simple message of gratitude. The implication of the finding is clear.
Gratitude works because they are of self-perpetuating nature. The more you practice writing gratitude, the more you are attuned to it. You are likely to enjoy psychological benefits with writing thank-you-notes. In other words, you feel mentally fulfilled and elevated with a sense of well-being.
5. It perpetuates our culture.
Letters in their various forms have been a significant part of our culture. Personal letters, including letters of gratitude and thankfulness, have been especially important in forging healthy interpersonal communication and relationships.
According to some experts, we are wired to communicate and express with a deeper sense of joy. The assistance of electronic intervention has not added to the quality of communication.
All it has done is disseminated information and communicate mechanically that has almost killed the charm of the age-old cultural value associated with letter writing or note writing.
When you write a thank you note, you write it straight from your heart without any electronic or mechanical intervention. You write what you feel, and you write the way you want to.
How to Observe Thank You Note Day
Are you now motivated to start writing some Thank You notes? Not sure how to start? No worries. Here are some tips to help you.
Acknowledge the specific gift and express how thoughtful it was. If the gift arrived by mail or was delivered, assure the sender that you received it in a safe condition. Also, reassure the sender that you loved and enjoyed it.
If the sender came personally with the gift, write something that you remember from the visit. Then write thank you to tell them how grateful you are by describing the gift. Close the thank you by expressing how kind of them to have remembered you.
You will develop a knack for writing thank you notes once you write a few lines.
Securing Your Gratitude
With so many unknowns in life, it's important to take the time to tell your friends and family just how much they mean to you and how thankful you are to be a part of their lives while you have the chance.
If 2020 has taught us anything it's how uncertain life can be. This is why life insurance is so important. Life insurance is the safety net your family needs to be able to continue the way of life you're working so hard to provide for them.
If you'd like to secure your family's future with a life insurance policy, start with a free quote.
If you're not sure how much coverage you need, check out our free life insurance calculator.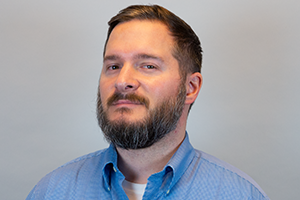 Greg Lewerer
Director of Creative Strategy
Greg is Quotacy's Director of Creative Strategy. He has an eclectic past from working on movie scripts to creating ad campaigns for major brands. His love of creative solutions drove him to strategy, and he now uses his powers to help families protect their loved ones. Outside of work, Greg spends his time off the grid hunting, fishing, camping, biking, hiking, and walking his dogs.