The COVID-19 pandemic is an incredibly stressful and overwhelming time in any person's life. In an era where people thrive on connectedness and social interactions, the pandemic has forced us all to stay indoors and not see our friends and family. In such times, it becomes very important to help and support each other. Today we'll discuss several ways to help your community.
Besides wearing a mask and practicing social distancing, there are several ways one can help out the community and let others know that they aren't alone during this difficult time.
Here are a variety of suggestions to help you get started with community support. You don't need to do all of them to make an impact, just doing one can make a big difference.
1. Donate supplies, food, or money
Donating is a selfless act that requires the least amount of effort yet can have a profound impact. Find a local non-profit organization working tirelessly towards supporting the community and ask them what kind of donations they are looking for.
It could be supplies (disinfectants, sanitizers, face masks, bathing essentials, toilet essentials), food (bread, butter, vegetables, fruits, beverages), or money.
2. Help your neighbors shop
While you might be fit and fine to go out and get your essentials or order them from your smartphone and get them delivered to your house, not everyone might be able to. There are a number of people who need help and support to get even the simplest of supplies.
Check to see if there are any elderly neighbors around you who might need help. Ask them what they need, request for a shopping list and how frequently they need you to make grocery store runs. Also, give your phone number to them so they can call if they need something urgently.
It's not just the elderly who need help. There are people who have mobility issues, pre-existing conditions that put them at high risk, parents (especially single parents) who have young kids they can't leave to go on a grocery run amid the pandemic.
3. Find a pen pal in a nursing home
Elderly people in senior centers and nursing homes are facing incredible loneliness that they've never experienced before. They are not allowed to go out or have visitors in fear of spreading the virus.
Visit the websites of your local nursing homes or call to inquire if any senior citizens would like to have a pen pal. Write to them about hopeful, optimistic, and sweet things. Let them know that there is someone out there in the world who still wants to stay connected with them. You don't have to pen down long letters necessarily. Asking them about how their day went can make quite the difference.
Now more than ever, the world needs kind-hearted and good-willed people who are always there to aid and assist.
Ready to get your life insurance quote?
You're a few minutes away from great life insurance
How much life insurance do you need?
Figure out your action plan with our needs calculator
4. Use your skills to provide services
Due to closed businesses, increasing unemployment, and economic uncertainty, hospitals, healthcare institutions, and people in general are facing a tremendous shortage of essential services. This is a great opportunity to support your local community if you have skills that can be used as services.
Sew good quality face masks and donate them. If you are skilled at website design, provide your services to local businesses who have faced losses and need a strong online presence to get more customers.
If you are a lawyer, you can provide legal aid to businesses so that they can complete all the necessary paperwork and get funds from the stimulus package.
You could also host online classes live on social media to teach people what you know. If you have the capabilities, consider starting virtual music classes, yoga sessions, or guided meditations sessions to help people stay fit and relax.
5. Help flatten the curve
The best thing you can do for your community is to help flatten the curve. Wash your hands regularly or after every time you touch a questionable surface. Make sure to follow CDC's guidelines of washing your hands with soap so that you do not miss out on any areas. Use sanitizers regularly to curb the spread of the virus.
It's also a good idea to regularly disinfect the commonly touched surfaces in your house. These include doorknobs, kitchen cabinets, TV units, bathrooms, and bedrooms.
Take proper precaution in disinfecting the front doorknobs. Since most people visiting your house (delivery personnel and neighbors) will only be limited to the front door, ensure that the area is completely clean.
Doing your part to help everyone
Wear a mask, sanitize regularly, help your family, friends, and neighbors, assist and support the elderly or people at high risk, and volunteer or donate. Do your part in helping in whichever capacity you can to help stop the spread of the pandemic.
Now more than ever, the world needs kind-hearted and good-willed people who are always there to aid and assist. At Quotacy, we understand how delicate life can be and why it's crucial to ensure that you are not only helping the community, but also your loved ones.
That's why life insurance is so important for protecting your family's future and saving them from having to leave behind the way of life you're working so hard to provide them.
See what you'd pay for life insurance with free quotes today.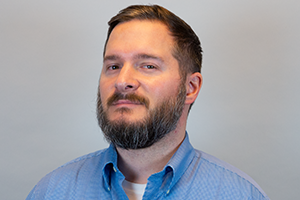 Greg Lewerer
Director of Creative Strategy
Greg is Quotacy's Director of Creative Strategy. He has an eclectic past from working on movie scripts to creating ad campaigns for major brands. His love of creative solutions drove him to strategy, and he now uses his powers to help families protect their loved ones. Outside of work, Greg spends his time off the grid hunting, fishing, camping, biking, hiking, and walking his dogs.