Shopping for life insurance can be daunting if you don't know where to start. We want to help make life insurance shopping easier for you. First things first, let's go over some questions you may have to make sure you're confident in your decision to buy life insurance.
1. Do I need life insurance even if I have some through my employer?
Group life insurance offered through an employer is a great benefit. Companies are not required to offer their employees life insurance, so if yours does be sure to take advantage of it; however, what some people fail to realize is that you need to be employed by the company when you die for the death benefit to kick in. If you ever leave your job, or get sick and wind up in the hospital and are terminated from your job, then your group policy is no longer active.
We always recommend getting individual life insurance in addition to a group plan, especially if you have a family. While the $50,000-$100,000 in coverage that the group plan offers would certainly help your loved ones were you to die, it might not be enough.
2. Which type of life insurance is best for me: term or permanent?
Term life insurance is the best solution in most circumstances. It's incredibly affordable and can be customized to fit your needs. You can buy term insurance for 10, 15, 20, 25, or 30 years, whatever makes the most sense for you. Individuals buy term insurance so they have protection in place during key periods in which their loved ones would experience the most financial devastation if the provider were to die prematurely. Ideally, the need for term life insurance would end when the term expires, like, for example, when your mortgage is paid off and your children are grown and independent.
Permanent life insurance is more expensive than term, but that is because it has the added feature of cash value accumulation and it lasts your entire lifetime. Permanent life insurance is a good option if you are of high net worth and want to leave your heirs money to pay estate taxes so they don't have to sell off valuable assets to pay the tax bill. It's also a good option if you plan on spending your retirement savings in your golden years and still want to leave behind an inheritance or money for final expenses.
Your premiums will never increase with term life insurance, which is why we always suggest buying it sooner rather than later because premiums will go up with age.
Ready to get your life insurance quote?
You're a few minutes away from great life insurance
How much life insurance do you need?
Figure out your action plan with our needs calculator
3. Will my premiums increase?
Your premiums will never increase with term life insurance, which is why we always suggest buying it sooner rather than later because premiums will go up with age. Lock in those low rates as soon as the need for life insurance arises! If you want coverage even after your term is over, you can buy a new term policy or convert your policy to a permanent one before the deadline listed on your current policy. In both these situations, your premiums will be higher than they were for your first policy (because you're older.)
With permanent insurance, some premiums are fixed and some are not, depending on the product. Whole life insurance premiums are fixed and remain the same your entire life. Universal life insurance premiums can be flexible.
4. Do I need to get a medical exam?
In most cases: yes. There are products that offer coverage without a medical exam, called Simplified Issue and Guaranteed Issue, but these come at higher prices and lower coverage amounts. The most cost-effective route is to go through the typical underwriting process, which includes a medical exam. Life insurance medical exams are not invasive and the examiners will even come to you at your home or office, whenever is convenient for you.
5. Are there exclusions in the fine print?
Depending on the life insurance carrier and the policy, there are likely some "fine print" items to be aware of. An especially important aspect to be aware of is that most life insurance policies have a two-year contestability period. This means during the first two years after the issue of your policy, if it is found you misrepresented information on your application the insurance company can cancel your coverage or deny a claim. Also, if the insured commits suicide within these first two years the company will not pay the death benefit.
To review the different clauses and exclusions that may be included in a life insurance policy, take a look at our blog Clauses and Exclusions: Things to Know about Your Policy. Again, not all policies have the same clauses and exclusions, but it's good to be aware of them so you can ask your agent about them.
Have any more questions? Feel free to contact us or jot us a message in the comments section below. We are always more than happy to help! In the meantime, run yourself a term life insurance quote to see how little coverage may cost you. You aren't required to enter any personal information and you can see prices instantly. Getting life insurance has never been so easy.
Photo credit to: Marcos Luiz Photograph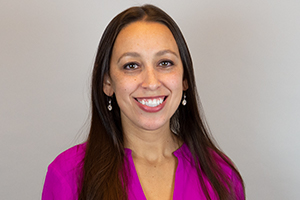 Natasha Cornelius
Marketing Content Manager
Natasha is a writer and content editor at Quotacy. She is also co-host of Quotacy's YouTube series. She can't get enough of life insurance and outside of work is also working toward her Chartered Life Underwriter designation. Connect with her on LinkedIn.