The COVID-19 pandemic has kept us indoors and cooped up for months now and many have been hesitant to plan a summer trip due to travel restrictions or the fear of getting sick. With summer winding down and more places opening up, it might be time to plan a last-minute family trip.
In case you haven't already been on one this summer, you still have a chance to get out and enjoy a much-needed break. Even if you have, go on another trip regardless! You wouldn't want to miss out on any chance of family time.
Whether you're looking to plan a long weekend or a week-long extravaganza, we've curated a list of last-minute family trip ideas before summer ends.
1. Enjoy the great outdoors with camping
This one is for the adventurous families who don't mind getting their hands dirty. A camping trip is exceptionally suitable for those families who can't spare an entire week for a summer vacation. Choose a nearby camping spot and take your family out to get in touch with nature and enjoy the amazing summer air.
Don't forget packing essential camping gear like bug spray, food, water, soap, extra clothes, and a flashlight. You could even invite other families to go camping with you. This extravaganza can be a fun way for your family to not only bond amongst yourselves but also enjoy with friends and family. However, make sure to keep your party small.
2. Rent a cabin or a cottage for an extra cozy getaway
If a road trip or camping isn't your family's cup of tea, renting a cabin or a cottage can be a great way for you to relax and unwind and still enjoy nature. You can book one from any local travel guide or even from their official websites. Driving up to these locations can be a mini road trip in itself.
We highly recommend packing a BBQ grill, family games (Scrabble, Monopoly, Cards, UNO), and even fishing equipment if the cabin is near a lake or river. You could even choose to play games like volleyball, football, or croquet.
Consider that openings can get very limited with summer ending and COVID-19 restrictions, so book your reservations quickly.
3. Spend extra time together and go on a road trip
What better way to bond with your family than on a fun family road trip. Now, this could either be a week-long cross country road trip or a long weekend road trip to nearby areas. If you have the time and space, map out a cross-country road trip spanning multiple cities.
This gives you a great opportunity to spend quality time with the kids. You could also make pit stops at countryside bed-and-breakfast spots to truly get away from the city and take in the fresh summer air.
Since options are usually limited when the end of summer is near, a road trip is a solid plan. You could even plan a road trip to a national park.
4. Go hiking or visit a state park for shorter day trips
If you waited too long and reservations are hard to come by, you still might have a few options. Going hiking or visiting a state park can be quite fun.
Start out bright and early in the morning to gain some extra hours. As an added bonus, the early morning summer air is incredibly pleasant and refreshing. If you can't find a good hiking trail, visit a local recreational park. There is likely one within an hour's drive of wherever you live so, if you start early, you can even have your breakfast there.
Always find opportunities to go on summer trips
Enjoying a last-minute family trip with your family is a great way to relieve stress and get away from the hustle and bustle of everyday life. It gives you a nice break and helps you reconnect with your family in a fun and energetic environment.
A last-minute trip may not be the one you had hoped to take, but whatever you end up doing, hopefully you'll be able to enjoy quality time with the people who matter most to you.
At Quotacy, we understand the importance of your life and the impact it has on your loved ones. Life insurance is essential to keep your family's life in balance and save them from having to leave behind the future you're helping them shape today.
See what you'd pay for life insurance with free quotes today.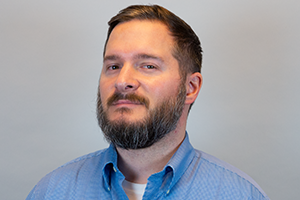 Greg Lewerer
Director of Creative Strategy
Greg is Quotacy's Director of Creative Strategy. He has an eclectic past from working on movie scripts to creating ad campaigns for major brands. His love of creative solutions drove him to strategy, and he now uses his powers to help families protect their loved ones. Outside of work, Greg spends his time off the grid hunting, fishing, camping, biking, hiking, and walking his dogs.