I thrive off being organized. I am happiest when I am able to stick to a schedule. I love it when my house is tidy and uncluttered. These things spark joy in me.
Because I make a conscious effort to live a relatively organized life, it leaves room for occasional spontaneity. Or if I wake up one Sunday morning wanting to be completely lazy, I don't feel that guilty.
Some people find this type of lifestyle to be boring. Others wish they could live this way but aren't sure where to even begin.
It's back to school month. There is no better time to start getting yourself organized if you've been a little lax in this department. This article includes some ideas to help you get organized. Try them all or pick one or two that you know you can commit to.
1. Clean Up Your Inbox
When doing a little research for this article, I came across a very handy tool. Unroll.me.
I am the queen of trying out memberships during a free trial and then canceling once it's over before getting charged. I'm saving a few dollars here and there—which adds up—but this creates quite the tidal wave of email and newsletter subscriptions.
Unroll.me scrolls your entire inbox for subscriptions and compiles them all on one easy-to-scan page. You can then unsubscribe from any you no longer find useful with the click of a button. It's a great tool for staying organized.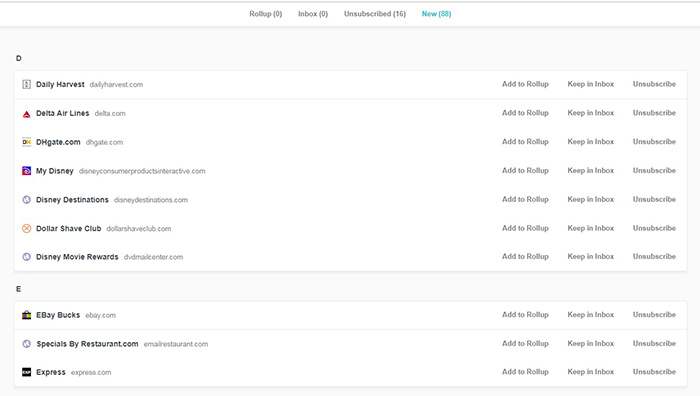 You can also choose to add email subscriptions to your "Rollup". You can sort email subscriptions and newsletters into different categories to make future browsing easier. For example, if you're planning a trip and are looking to see if any airlines have deals, simply browse your "Travel" category in your Rollup versus manually searching your inbox.
Or you can opt just to use Unroll.me for their handy unsubscribe tool. Cleanse the inbox. This is a simple task you can do to feel a little bit more organized this morning.
2. Use the 20-20 Rule
I stumbled across the Early Bird Mom blog and learned of a great decluttering rule. Schedule out a weekend afternoon to declutter your house using the 20-20 rule. The 20-20 rule says that if you can replace something for less than $20 and in under 20 minutes, it can safely be decluttered.
I know I have things sitting on the shelves in my unfinished basement that definitely fall under this rule. That deck of blank CDs from when I used to make roadtrip playlists? They can definitely go. I could replace them for less than $20 at my nearest Walmart… but chances are I will never, ever need to use a blank CD again.
This rule inspired me to finally tackle the treasures I'm storing in my basement this weekend to stay organized.
Life is busy. It can be stressful. Set aside some "me time" and stick to it.
Ready to get your life insurance quote?
You're a few minutes away from great life insurance
How much life insurance do you need?
Figure out your action plan with our needs calculator
3. Know Your Day-to-Day
I have a wall calendar at my house for when I make plans while at home. A calendar on my iPhone for when I make plans on the go. And a calendar on my Microsoft Outlook for when I schedule things while at work.
I know. It's a mess.
I try to keep them all in-sync but that can be a struggle. If I'm with a friend at a restaurant and she asks "Do you want to check out Harry Potter trivia at the brewery next Saturday?" Embarrassingly, I need to check my three calendars before committing.
I boast about how organized I am yet here I am with three different social calendars. This past weekend I vowed to be better. Enter 24me.
24me is a smart personal assistant with a calendar, to-do list, and notes built in—and interconnected. You can download the app for free on your phone and link all your calendars (OK, maybe not your wall calendar). The app also gives you traffic and weather updates to make planning even easier!
If you allow the app to sync with your phone contacts, you can also share events, notes, and tasks with other 24me users. Parents, this might be your saving grace when it comes to the kids' different school activities and sporting events.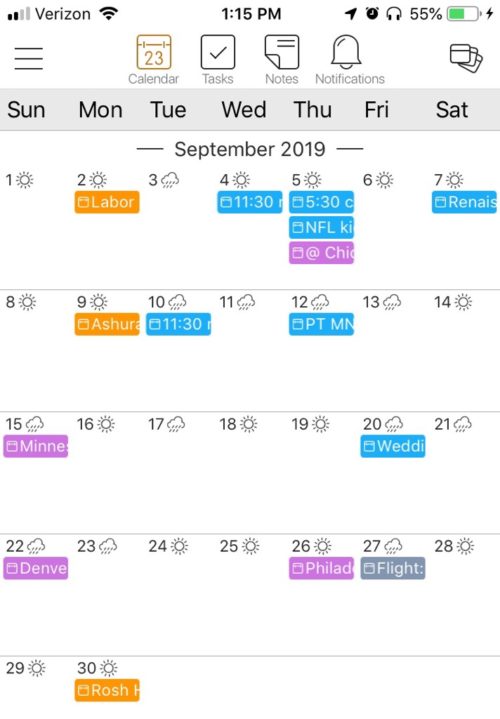 It took me less than five minutes to download the app and sync my calendars. You can upgrade to the Premium version for $5.99 per month if you want more customization options like editing label colors and fonts. And although it made me cringe when the default color for my Green Bay Packers game schedule was *shudder* purple, the free version has been good enough for me thus far.
4. Set a Routine to Eliminate Stress
I've had the exact same evening routine every Monday through Thursday since high school. That's over 15 years of the same routine. Why? Because it works for me.
Every week night (except Friday and holidays) I pack my lunch and pick out what I am going to wear the next day. This eliminates so much stress and allows me to grab a few more extra precious minutes of sleep in the morning.
I honestly don't know how people wake up and then decide what to wear. I would likely just stare into my closet for 10 straight minutes. My brain is not in pique physical condition in the AM.
This routine isn't perfect for everyone, different routines work for different people. But if you're one to struggle in the mornings, give it a whirl.
For my entire life as long as I can remember, my mom has taken a bath and applied sesame body oil before bed. This is her routine to destress from a busy day. It doesn't matter where she is or if it's 2 AM, she will find time before going to sleep to do this. And, yes, a bathtub is a requirement for her when traveling. And, no, she doesn't camp.
My coworker's day-to-day changes drastically. She works 7-4 with me, but then also has a jewelry making side hustle which requires a lot of networking, and she is dedicated to mixing up her workout routines. Her days are very full! To eliminate stress during her day-to-day, she physically schedules break times in her calendar and doesn't allow herself to book anything during this time slot.
Life is busy. It can be stressful. Set aside some "me time" and stick to it. Pencil it in like my coworker does or simply make the routine a priority like my mom.
Do you have any must-do routines or organization tips? Share them in the comments below!
Quotacy understands the busy consumer. We make buying life insurance easy and do a lot of work behind the scenes so you don't have to. Life insurance protects the life you've built for your loved ones. Get a free—no contact information required—life insurance quote today.
» Compare: Term life insurance quotes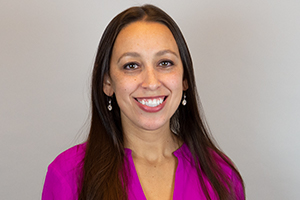 Natasha Cornelius
Marketing Content Manager
Natasha is a writer and content editor at Quotacy. She is also co-host of Quotacy's YouTube series. She can't get enough of life insurance and outside of work is also working toward her Chartered Life Underwriter designation. Connect with her on LinkedIn.