With twinkling lights, ice castles, tinsel-covered trees, and pretty packages, the holidays are filled with beautiful sights and experiences. But, beyond all the festivities and gift exchanges, the holiday season is the perfect opportunity to help out your favorite charities and organizations. We've put together a list of 10 holiday volunteering opportunities and charitable activities. 
And don't forget, the more the merrier. Volunteering as a family makes kids more likely to volunteer and donate as adults. Plus, simple holiday charity ideas create fun memories and continue the tradition of giving. 
Whether you're a seasoned volunteer or just getting started, here are some great volunteering ideas to help you give back.
Adopt a Family
On average, the overall price tag for holiday gifts is around $700 for American families. But many families have limited Christmas budgets, with some people needing to skip gifts to afford necessities. 
Churches and charities often organize adopt-a-family events to help local families who need help affording gifts, food, or basic necessities. You can help by choosing a family or buying some of the items from the list.
You can often find trees with name tags that list gift requests. The tags list the age, gender, and interests of the child, to help you give the perfect gift. It's a simple way you can share the holiday spirit with a family who needs it.
Toy Drives
Another fun and easy way to make sure local kids have gifts under the tree is by donating to toy drives. Pick out some fun toys for programs such as Toys for Tots to help families in need, have a merry Christmas. Don't forget older kids and teens when picking up gift items.
Holiday Meals at Shelters
Preparing and serving holiday meals lets you make an immediate positive impact on the people living in a shelter or other organization. Homeless shelters and women's shelters often need volunteers on a regular basis to help with meals.
If you volunteer at a shelter or facility with kids, consider planning a holiday activity to go along with the meal. You could bring supplies for a simple craft or bake cookies that the kids can decorate to spread extra holiday cheer.
Charitable Donation Gifts
Trying to find the perfect gift for someone who has it all? Combine gift-giving and holiday charitable ideas with a donation gift.
Instead of buying a physical gift, donate money to a charity in the person's name. Look for a charity that's special or important to the recipient to make a more meaningful impact. Include a card detailing the donation on Christmas Day.
Local Charity Collection Drive
Organize your own holiday collection drive for your favorite charity. Shelters and charities often run low on supplies year-round. Collect non-perishable food, paper good, clothing, and other items on the charity's list of needs to keep them stocked through the holidays.
Volunteering reminds you to slow down and enjoy the season. Plus, you get to make the holidays a little brighter for those in your community.
Ready to get your life insurance quote?
You're a few minutes away from great life insurance
How much life insurance do you need?
Figure out your action plan with our needs calculator
Holiday Cards and Visits
Deliver holiday cheer to residents of nursing homes, deployed soldiers, hospital patients, and other people who may spend the holidays away from loved ones. A simple holiday card can brighten the recipient's day, even if they don't know you.
Consider delivering the cards and baked goods to a local nursing home. Check on visitor restrictions, especially during flu and cold season, before visiting.
Donation Advent Calendar
Instead of a traditional Advent calendar where you get a chocolate or other small gift, reverse it to collect one item each day for charity. You might do a food bank advent calendar with a different food item listed on each day leading up to Christmas.
Gather the items on the Advent calendar each day and deliver them to the selected charity when Christmas arrives.
Volunteer at Holiday Events
Many organizations host fundraiser events during the holidays. That might include a visit with Santa, open houses, light displays, or other fun holiday activities designed to raise funds for the charity.
Attending those events and donating your money is one way to contribute. It's a fun way to make holiday memories while you do good for a local charity.
Take it a step further by donating your time to help with the event. Organizations spend months planning and preparing and hours of their own time to put on those events. Donate materials, door prizes, or your time to help the event go smoothly.
Give Back While You Shop
Make your holiday shopping a little more rewarding while giving back as you pick up the perfect holiday gifts for everyone on your list. 
If you shop online, use Amazon Smile to donate to the charity of your choice. It doesn't cost you anything to do, but the program gives a portion of your sale to your chosen charity.
Many stores run special donation campaigns during the holidays. When you check out, you can easily donate a few dollars toward the selected charity. 
Are you giving gift cards for gifts? Check with your favorite stores and restaurants to see if they have special offers. Many give you a free smaller gift card when you purchase a larger gift card.
Those gift cards work for a variety of charitable purposes. Give them to charities that help people to help cover their costs. You might donate them to a local family in need to give them a special treat for the holidays.
If you pay for Christmas gifts in cash, save the change to donate. Put all of the coins in a jar, and donate them at the end of the holiday. You can also choose a certain bill denomination, such as all of your $1 or $5 bills, to save and donate for a larger contribution.
Help Animals
For animal lovers, a trip to the animal shelter during the holidays is a great way to help out. The animals need care 24-7, even on holidays. Spend time brushing or walking the animals, or volunteer to clean out cages.
You can also bring in food, cat litter, and other supplies the shelter needs. 
Find Holiday Volunteering Opportunities
Holiday volunteering opportunities and charitable donations help your family keep a focus on the important parts of the holiday. Volunteering reminds you to slow down and enjoy the season. Plus, you get to make the holidays a little brighter for those in your community.
Ensure your family has the security to continue making those charitable contributions no matter what happens. Our term life insurance policies and other life insurance options give you the financial security to live your life positively with peace of mind.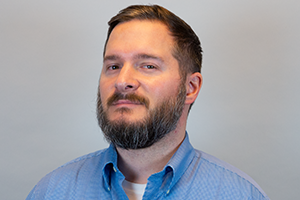 Greg Lewerer
Director of Creative Strategy
Greg is Quotacy's Director of Creative Strategy. He has an eclectic past from working on movie scripts to creating ad campaigns for major brands. His love of creative solutions drove him to strategy, and he now uses his powers to help families protect their loved ones. Outside of work, Greg spends his time off the grid hunting, fishing, camping, biking, hiking, and walking his dogs.