Do you already have a life insurance policy? If so, good for you! Owning life insurance ensures that your beneficiaries will be financially protected at your passing. However, life insurance is not a "set it and forget it" product. As you continue through life's many stages, different insurance needs may arise. Let's discuss changing life insurance needs 
Life insurance in your 20s…
Your death benefit need is probably on the low side. You're starting your career, paying off student loans, beginning to invest for retirement, and may or may not be married with children.
At this point, you can lock in coverage at low premium pricing. Consider life insurance to cover final expenses, debts, your mortgage if you own a home, and to provide income replacement if you have a family.
Life insurance in your 30s…
Your death benefit need is on the medium-high end of the scale. You can still lock in affordable premiums even in your 30s.
If you have a family, now is when you should start planning for your children's future educational expenses. You may need to increase your insurance if your plans include sending your children to college.
You may also now own a home. Making sure your life insurance covers your mortgage loan is vital so your family can continue living in their home even if you died prematurely.
» Compare: Term life insurance quotes
Life insurance in your 40s…
Your death benefit need is high. Your children still depend on your income and your family may have grown. It's important to do an annual review of your policy to make sure everything is set to your wishes.
When you bought your policy in your 30s, you may only have had little Susie to take care of. When little Johnny came along, you didn't forget to consider him when reviewing your policy did you? The more people you have depending on your income, the more insurance you need.
If you own term insurance, depending on when you purchased the policy and for what length of coverage, soon you may need to start considering your changing life insurance needs and if you want to convert it into a permanent policy, renew the term policy, or just let it terminate.
Not sure how much life insurance you need?
Life insurance in your 50s…
Your death benefit needs are still on the high end. You have final expenses, a mortgage, and children still to consider, but now you are also most likely planning for retirement and thinking about basic estate planning. Do you have a will in place? Are your insurance policies properly set up so your assets don't get hit with high taxes?
When you die, a federal estate tax is owed based on all the assets included in your estate. Life insurance is exempt from your estate. If you have a large estate and want to leave an inheritance behind that does not get taxed before reaching your beneficiaries, life insurance can help.
» Learn more: Financial Opportunities as You Reach Age 50 and Beyond
Life insurance in your 60s…
Your death benefit needs have most likely lowered. Your children are out of the house and financially independent, and your mortgage may even be paid off. Retirement is within grasp. Now you will want to make sure your life insurance can replace your Social Security income and cover final expenses so you spouse won't have to worry about it.
Life insurance in your 70s, 80s and beyond…
At this stage in your life, your death benefit needs are relatively low. You're retired and it's time to watch the sunset and play with your grandchildren. In regards to life insurance, you may want to consider chronic illness protection, legacy planning, and estate planning.
» Learn more: Buying Life Insurance as a Senior
Take a look at the following list. Have any of these life changes happened to you recently? If so, it's time to review your life insurance policy. You may need more coverage, less coverage, or even a different type of insurance.
Become married or divorced?
Changed jobs or lost your job?
Purchased a home?
Welcomed a new member to the family?
Started a new business?
Begun caring for an elderly family member or a person with special needs?
Started saving for children's education?
Considered retirement?
Been in an accident or become disabled?
Lost a loved one?
Received an inheritance or unexpected windfall?
Become a grandparent?
Become an empty nester?
If you do not have life insurance coverage yet, Quotacy's experienced life insurance agents can help you get the best policy for your individual needs. Take the first step by getting a term life insurance quote for your changing life insurance needs. Quotacy is also available to help with any insurance needs changes, please don't hesitate to contact us today. Put us to work for you.
» Learn more: When Should You Review Your Life Insurance Policy?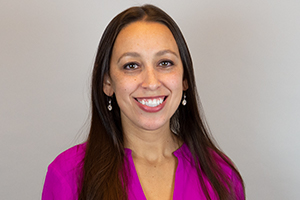 Natasha Cornelius, CLU
Senior Editor and Licensed Life Insurance Expert
Natasha Cornelius, CLU, is a writer, editor, and life insurance researcher for Quotacy.com where her goal is to make life insurance more transparent and easier to understand. She has been in the life insurance industry since 2010 and has been writing about life insurance since 2014. Natasha earned her Chartered Life Underwriter designation in 2022. She is also co-host of Quotacy's YouTube series. Connect with her on LinkedIn.