Throughout the duration of your term life insurance policy, you'll pay monthly premiums to keep your coverage in effect. A common question among insured individuals is:
What happens to my premiums when the policy expires?
At the end of your term, coverage will end and your payments to the insurance company are complete. If you outlive your term life insurance policy, the funds are forfeit. The premiums from individuals who don't die while their policies are in force ultimately support the generous payouts that insurance companies can pay to those who do.

Where does my money go for my term life insurance policy?
Everyone who is paying life insurance premiums is essentially putting all their money in a large metaphorical bucket managed by the life insurance carrier.
When the company needs to pay out a death benefit, they take the pay out amount from that bucket. Your money helps another family in need of financial support because of a lost loved one. And, if you die during the term of your policy, the company reaches into that bucket that everyone is paying into and gives that money to your beneficiaries.
The point of term life insurance is to ensure your family is protected by replacing your income if something unexpected happens to you. If the insurance company doesn't pay out the death benefit that means you're still alive and shouldn't have too much to complain about.
Ready to get your life insurance quote?
You're a few minutes away from great life insurance
How much life insurance do you need?
Figure out your action plan with our needs calculator
What if I want to continue being covered with a term life policy?
If your term life insurance policy is ending and you want to continue to make sure your family is protected, you can convert the policy into a permanent one.
Most term insurance policies have a conversion rider automatically included. The rider would ensure you can't be deemed uninsurable by the insurance company no matter your age or health status.
What if I have a return of premium term policy?
If you have a return of premium term life insurance policy, you get back the premiums you paid. Owners of ROP policies pay higher premiums for the benefit of knowing they get back their money if they outlive their term.
No one ever anticipates needing to use life insurance, but the unexpected happens. Be prepared and get a free and anonymous term life insurance quote today.
Image credit to: Ashim D'Silva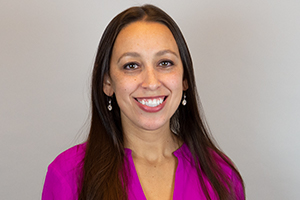 Natasha Cornelius
Writer, Editor, and Co-host of Quotacy's Q&A Fridays
Natasha is the content manager and editor for Quotacy. She has been in the life insurance industry since 2010 and has been making life insurance easier to understand with her writing since 2014. When not at work, she's probably studying and working toward her Chartered Life Underwriter (CLU) designation while throwing a tennis ball for her pitbull mix, Emmett, or curled up on her couch watching Netflix. If it's football season, the Packers game will be on. Connect with her on LinkedIn.