Purchasing a new home is a happy time in the lives of families and loved ones, but it's also a huge transition in your life—especially if it's your first home. You now have a long-term financial responsibility that you need to be prepared for. One way to protect your family's most important possession, or mortgage, is to get life insurance.
Getting free life insurance quotes online is simple. It's the first step to ensure that your family's finances remain intact should the unthinkable happen.
Term life insurance isn't something to wait and think about when you've hit retirement age. When you get a new mortgage, you've taken on a financial responsibility that may be a challenge for your spouse or partner to manage alone should you pass on.
Term life insurance offers a death benefit (or payout) that protects your loved ones from having to carry any financial burden that may cause them hardship, such as mortgage payments.
We don't always like to think about these things, but making sure your family—and your family's investments—are secure no matter what should be an important part of planning your legacy.
For homeowners with dependents, here are a few questions we often hear when they are planning for their family's future and starting to get free life insurance quotes online.
» Calculate: Life insurance needs calculator
What happens if my family can't pay our mortgage when I'm gone?
Your spouse or partner's credit score may suffer if payments are late, damaging their ability to get new credit. The lender may start foreclosure proceedings if an agreeable payment plan is not negotiated, and your family could lose their home.
Being forced to pack up their belongings and move is the last thing you want your family to do when they're grieving over your death.
What about private mortgage insurance?
Private mortgage insurance (PMI) protects your lender, not you or your family. In the event that you are unable to pay your mortgage, this insurance pays the lender. This type of insurance is often required by a lender if you pay less than 20% of your home's value as a payment.
What is mortgage protection insurance?
This is a decreasing term life insurance policy that has a face value (or death benefit payout) that decreases over time, although your premiums will stay the same.
Your lender will be named as the beneficiary, with all funds from the payout going directly to them. That means that unlike with a conventional term life insurance policy, you will keep paying the same life insurance premium amount for decreasing coverage, and your loved ones will not have any control over the payout from your death benefit.
Is there a better way to limit our risk?
Yes! You can get life insurance and protect all of your family's assets, provide income replacement, and pay off your mortgage with one policy (or by laddering more than one).
A conventional term life insurance policy offers unparalleled flexibility, permitting you to provide financial security for your family for years after your passing. And you can get started with no pressure and no obligation. Start by comparing free life insurance quotes online to find the right policy for you.
Want to see what you'd pay for life insurance?
Compare the best prices from the names you know and trust, all in one place with no commitments.

A New Homeowner's Cheat Sheet for Getting Life Insurance
For many couples, purchasing a new home is the first major financial decision that they will make together.
Of course, your home is much more than an investment or a place to live: it is a distinct part of your family's identity and the hub of your interactions and memories.
If you have children (now or in the future), it will be the center of their first friendships and the reason that you get to call your city your hometown.
If a tragedy should happen, you don't want your term life insurance policy to simply provide enough funds for your family to pay for a funeral—you want them to be able to remain in the home that they know and love. Quotacy will work with you to find a life insurance policy that fits your circumstances.
» Compare: Term life insurance quotes
Compare free life insurance quotes online and you can:
Skip the lengthy sales pitches
View term life insurance premiums side-by-side
Compare premiums for different coverage amounts based on your current and anticipated financial needs – you can use our free term life insurance needs calculator to do this in seconds
Plus, Quotacy does a second round of comparison shopping on your behalf after you submit your online application.
We excel at matching the right insurance company to the right applicant so they get the best priced policy. Not all life insurance companies evaluate applicant's risk factors in the same way. Some charge more than others for depression, for example, or a non-U.S. citizen with a Visa.
The benefit to working with Quotacy is we make sure the insurance company you choose is the one who will give you the best rate. We'll help you find affordable life insurance.
Does every homeowner need term life insurance?
The decision to get life insurance is a wise choice for most families, and homeowners have an added incentive. Term life insurance is the most affordable life insurance product on the market. It offers homeowners a way to make certain that their family's home life is not disrupted in the event of an unexpected death.
Even if you already have a term life policy, consider the strategy called policy laddering (owning more than one policy at once). If there are more than one aspects of your life you want to financially protect—for example: your mortgage, your children's college tuition, and making sure you're covered until you retire—you can purchase multiple level term policies that cover your various needs. This allows you to have just the right amount of coverage, in an affordable way, to protect your family while you pay down your debt.
As you pay your debt off, your coverage amount will decrease, which is a great way to ensure you always have just the right amount of coverage.

Couldn't my family just use my savings?
Even if you have ample savings or a trust account, your family would benefit from having extra funds to pay off the mortgage. When you get life insurance, your savings can pass to your family untouched by creditors—the death benefit payout from the term life policy can cover their expenses, debt, and provide income replacement.
How much term life insurance coverage do I need?
This depends on your needs and financial goals. It is wise to include the following when determining how much term life coverage that you wish to purchase:
Family debt: Include consumer debt like credit cards as well as your mortgage.
Household expenses: This can include anything from monthly living expenses such as groceries to childcare costs.
Financial goals: Include estimates of contributions towards major expenses such as college tuition and retirement savings.
Our free term life insurance needs calculator allows you to visualize how much you will pay in premiums per month or by year based on your insurance needs.
How likely am I to be approved for a policy?
Every life insurance company uses slightly different criteria to evaluate applicants.
At Quotacy, we have relationships with some of America's most respected and best life insurance companies.
If you have a reason why you think you may not be eligible for coverage, our agents are able to guide you towards the companies where you have the greatest chance of being accepted. Even if you have had a major medical challenge or have been or are currently a smoker we will advocate for you.
How much does term life insurance cost?
Term life premiums are affordable for most families. Below is a table to show sample rates.
Average Term Life Insurance Monthly Premiums for a Healthy Individual
Age at Purchase
Face Amount
20-Year Term (Males)
20-Year Term (Females)
30-Year Term (Males)
30-Year Term (Females)
30
$250,000
$14
$12
$20
$17
$500,000
$21
$18
$34
$28
$1,000,000
$35
$21
$60
$49
40
$250,000
$18
$16
$32
$26
$500,000
$29
$26
$54
$44
$1,000,000
$53
$45
$102
$80
50
$250,000
$42
$32
$71
$54
$500,000
$75
$56
$135
$100
$1,000,000
$145
$105
$255
$186
Get your personalized term life insurance quotes here.
How do I select the best life insurance company for me?
The best method is to compare all of your term life options side-by-side using a free life insurance quotes tool. Look for a plan that matches your budget and offers a generous amount of coverage for your family's needs.
It's also important to work with an insurance company that is highly ranked for financial stability and customer service by independent evaluation agencies. The table below shows the various life insurance companies Quotacy works with and their ratings across different review agencies.
Life Insurance Company

A.M. Best Rating
S&P Rating
Moody's Rating

BBB
Rating

J.D. Power Score
(out of 1000)

Compare Quotes

A
A+
A2
A+
751
A+
AA-
N/A
A+
N/A
A+
A+
A2
A+
N/A
A+
A+
A1
A+
N/A
A
A+
A2
A+
771
A++
AA+
Aa2
A+
787
A+
AA-
A1
A+
763
A+
AA-
A1
A+
781
A+
AA-
A1
A+
808
A+
A+
A1
A+
785
A+
AA-
N/A
A+
774
A+
AA-
Aa3
A+
777
A
A-
N/A
A+
N/A

Securian Financial

A+
AA-
Aa3
A+
777
A+
A
A1
A+
N/A
A+
A+
A1
A+
789
A
A+
A2
A+
751
A+
AA-
N/A
A+
N/A
Get Free Life Insurance Quotes in Under a Minute
At Quotacy, we've helped thousands of families across America secure their financial futures for a low monthly cost. Using our platform, you'll be able to compare term life plans from leading insurance companies side-by-side and find the right amount of coverage for your family in seconds.
Once you've found a quote that you like, you can complete the online portion of your application in less than five minutes and get started. We've made the term life insurance application process transparent and painless—we're on your side.
Have a few seconds to get your free life insurance quotes? No contact information required.
Note: Life insurance quotes used in this article are accurate as of March 15, 2021. These are only estimates and your life insurance cost may be higher or lower.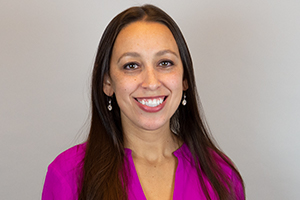 Natasha Cornelius, CLU
Senior Editor and Life Insurance Expert
Natasha Cornelius, CLU, is a writer, editor, and life insurance researcher for Quotacy.com where her goal is to make life insurance more transparent and easier to understand. She has been in the life insurance industry since 2010 and has been writing about life insurance since 2014. Natasha earned her Chartered Life Underwriter designation in 2022. She is also co-host of Quotacy's YouTube series. Connect with her on LinkedIn.