Have you seen some pretty significant changes in your life since you bought your life insurance policy? You may have new life insurance needs that your original policy isn't covering. Updating your life insurance can be as simple as changing a beneficiary or it can mean buying a brand new policy that fits your life better. A policy review can help you determine if you need to make any life insurance changes.
Why do I need a policy review?
Life changes and so do your life insurance needs. Maybe your family looks different compared to when you purchased your policy (marriage, divorce, a birth or death, empty nest, etc.) or perhaps your income situation is different (new assets, salary increases, etc.).
The life insurance industry is very competitive, so there is also a chance that new features, lower pricing, or other benefits may have come up since you first purchased your policy. It's worth it to review your policy and compare it to what's available in the marketplace. Quotacy can help. We work with over 25 top-rated life insurance carriers and are knowledgeable regarding the innovative new products and benefits being released.
When do I need a policy review?
It's recommended that you complete a policy review every three to five years, but also every time a major life event occurs.
Take a moment and think through some important things that have happened in your life lately or may be occurring soon, such as:
Has your marital status changed?
Have your children graduated college and moved out on their own?
Have you purchased a new home or paid off a mortgage?
Have you started a business or sold one?
Has a promotion or job change altered your income situation?
Have there been changes in tax laws that apply to you?
Have you received an inheritance?
Have you acquired assets (such as real estate) that have increased your financial worth?
If you answered "Yes" to any of the above questions, it's time to contact Quotacy. An agent can review your policy with you and run new quotes for term life insurance, permanent life insurance, or even disability insurance.
Ready to get your life insurance quote?
You're a few minutes away from great life insurance
How much life insurance do you need?
Figure out your action plan with our needs calculator
How does a policy review work?
First, I want to be clear that when conducting a policy review with an agent, there is no obligation to cancel your current life insurance policy for a new one. A review is an opportunity to uncover new benefits you may not otherwise be aware of, or it may simply just reassure you that your current coverage is in line with your family's needs.
For a review, you and your agent will take look at your life insurance policy with the following questions in mind:
Is the death benefit amount in line with your current situation?
How did you decide on the coverage for your current life insurance policy? Was it to replace your income? Pay off the mortgage? Provide for your child's college tuition?
If it has been awhile since you purchased your policy, chances are the reasons behind why you bought your life insurance coverage have adjusted. Your children are older (and maybe you've had more children). You've likely had salary increases. Maybe you even bought a new house or a vacation home.
You might need more coverage. Buying a new life insurance policy or a second policy is not uncommon.
Is the product type the best option for you right now?
How long ago did you buy your life insurance policy? Were you on a tight budget and couldn't afford to buy as much life insurance as you needed? It's worth it to run new term life insurance quotes for your ideal amount of coverage now that your finances have changed.
Perhaps your life now calls for a need for permanent life insurance. If you're regularly maxing out your retirement contributions each year, a whole life or universal life insurance policy may be beneficial to add to your financial portfolio.
Have you been diagnosed with any serious medical conditions? If you have term life insurance, double check whether or not it has a conversion option. A conversion option allows a policyowner to convert their term policy into a permanent one without needing to take another medical exam or even answer any medical questions. If something happens and you become uninsurable, a conversion option is extremely valuable.
If your term life insurance policy does not include a conversion option, it may be worth it to buy a new policy that does offer that option. You don't need to cancel your current policy to buy a new one. You can keep both or later terminate your original policy if you no longer need it.
Is your beneficiary designation still accurate?
Beneficiary designations are the most important part of your life insurance policy. Your beneficiaries are the main reason you bought life insurance in the first place.
Life can bring many changes and some of these changes make it necessary to update your beneficiaries. Have any of the following occurred in your life since you bought your policy?
You became engaged.
You were married.
You were divorced.
Your child is no longer of minor age.
A new grandchild was born.
You created a will.
You created a trust.
You moved to a new state.
You took out a loan.
You lost your spouse.
You became involved with a charity.
If so, make sure your policy reflects your wishes. Updating beneficiaries is an easy task.
There have been many cases in which someone dies and their heirs realize the decedent never updated the life insurance policies and important family members are left out or ex-spouses receive full proceeds. It's a long legal battle to fight these designations and typically the left-out loved ones don't win.
A will is a common end-of-life document. It's important to note that a life insurance policy trumps a will. You can't create or update a will and think it also updates your life insurance policy. For example, stating "I want all my possessions to go to my children" in your will doesn't affect the life insurance policy beneficiary designations. It's unfortunately very common for someone to update their will shortly before their death but forget about updating the life insurance policies.
Is the product still competitive compared with today's industry standards?
The persistent low interest rate environment has had a notable impact on much of the economy, including the cost of life insurance. If your policy was purchased over a decade ago, there may be an opportunity for you to get the same amount of coverage for a lower premium, or more coverage for the same costs you're paying now.
Applying for a new life insurance policy doesn't lock you into buying it. After you run quotes and apply, if the final premium offer from the life insurance company isn't more appealing than your current policy, you can walk away. However, there's a good chance a policy review and new application may end up saving you money.
The benefits of conducting regular life insurance policy reviews include peace of mind that your loved ones will remain as financially secure in the event of your unexpected death as they are today, and the chance to look at your entire financial situation and uncover any changes that need to be made or opportunities to take advantage of. Learn more here: My Life Insurance Policy Review.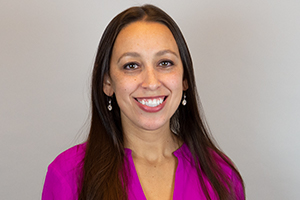 Natasha Cornelius, CLU
Senior Editor and Life Insurance Expert
Natasha Cornelius, CLU, is a writer, editor, and life insurance researcher for Quotacy.com where her goal is to make life insurance more transparent and easier to understand. She has been in the life insurance industry since 2010 and has been writing about life insurance since 2014. Natasha earned her Chartered Life Underwriter designation in 2022. She is also co-host of Quotacy's YouTube series. Connect with her on LinkedIn.