We live in a fast-paced world of constant change. Have you thought about how many life changing events you have had since you were born? It's amazing. We start out as tiny babies that are completely dependent on our parents to provide, care, love and raise us. Then we walk, talk, go to school and eventually become a responsible adult. We hit many milestones in between, but you get the idea.
After we enter the adult world, we head off to college, accrue a large education debt, hopefully meet our soul mate, get married, have babies, work hard to provide for our family, and retire a happy person.
Does that sound about right? It's not everyone's story, but most of us certainly are part of some of those chapters.
First things first, let's say you purchased life insurance while you were in college because you were accumulating college loans that you didn't want to leave your parents to pay for if you were to pass away and because you were young and healthy which gave you good rates. As life changes, so does your need for life insurance.
» Calculate: Life insurance needs calculator
Here are five life changing events when you need to consider increasing your life insurance coverage:
You tied the knot
You met your soulmate, fell in love and are starting your life together. Now would be a great time to increase your life insurance or purchase life insurance if you don't have it. Would your spouse have enough money to cover funeral costs and debts? Chances are you still have that college debt, car loans, and possibly even debt from your beautiful wedding day. Those debts can be hard for two young people to cover, let alone one person.
» Learn more: Love and Marriage and Life Insurance
You bought a home
Unless you have a large savings account, you have to take out a mortgage to buy a home. Purchasing your first home is so rewarding and exciting. Planting your roots, filling your house with all of your belongings and making it your very own is special. You may even start thinking about raising a family in your home. Buying a home brings a lot more costs to the table. Besides a mortgage you have utilities and maintenance costs as well. Increasing your life insurance is ideal when you buy a home.
Buying a home brings a lot more costs to the table.  Besides a mortgage you have utilities and maintenance costs as well. Increasing your life insurance is ideal when you buy a home.
Ready to get your life insurance quote?
You're a few minutes away from great life insurance
How much life insurance do you need?
Figure out your action plan with our needs calculator
You are starting a family
Bringing a baby into the world is one is a wonderful time for parents. The nursery is ready, the books are on the shelves, the tiny clothes are hung up and put away, the diapers are all lined up in the changing table; you are as prepared as you can be.
But, did you increase your life insurance?
Raising a child is fulfilling, challenging and costly. The U.S. Department of Agriculture estimates that it can cost $241,000 to raise one child. That's a lot of money! Increasing your life insurance after having a baby is important because it will ensure that your significant other will be able to raise your children and maintain the lifestyle they are accustomed to without you.
» Learn more: Parents and Life Insurance
You started a business
You protect your family with life insurance why not protect your business with it? Your family isn't the only people depending on you financially. If something were to happen to you would your business survive? Would your spouse be able to handle the financial stress of business loans and personal debts? Having a life insurance policy that could cover these expenses would help to alleviate a lot of financial stress.
You're supporting your aging parents
It's not uncommon for couples to take care of an aging parent. If something happened to you, that financial responsibility would land on your spouse. Increasing your life insurance can help to pay for ongoing care or nursing as well all other financial obligations.
While it's smart to buy life insurance while you are young and healthy, it's important to have it at any stage of your life to protect your loved ones from a financial disaster if something were to happen to you. If you don't have life insurance, you can easily run a term life insurance quote now. It's free, instant and you don't need to provide any contact information until you are ready to apply.
If you already have life insurance and are looking to increase your coverage or aren't sure if you have enough, feel free to contact Quotacy directly by phone or e-mail. Our friendly agents are more than happy to go over your situation with you and offer you free and unbiased advice. If you don't need more life insurance, we're not going to push you to buy more. We just want to help you and your family be properly insured.
Photo credit to: Aditya Romansa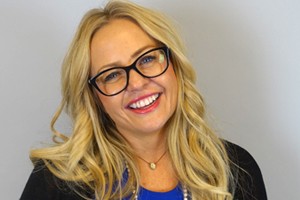 Jeanna Simonson
Marketing Content and Social Media
Jeanna has a passion for letting her creativity shine. At Quotacy she manages social media, is a co-host of Quotacy's Q&A Friday YouTube channel, and enjoys writing here and there. When she's not at the office, you can find her hanging with her husband and rescue animals, brunching with girlfriends, or loving up on her nieces and nephews. Connect with her on LinkedIn.