Life insurance is important for all families. Unfortunately, Americans are underinsured and many have no life insurance at all. 
Why is that?
Often people don't realize how important it is to get life insurance until they see someone else lose a loved one, or lose someone themselves. Unlike auto insurance, life insurance is not legally required.
Families are simply unaware of how necessary life insurance is until they are directly affected. This is why September became Life Insurance Awareness Month. A non-profit organization called Life Happens started Life Insurance Awareness Month back in 2004 to help educate families about life insurance.
Quotacy's mission is to help 1,000,000 families get protected with life insurance. One way we are trying to do this is by making life insurance less complicated. Another way is by making it easier to get life insurance.
What Is Life Insurance?
Life insurance has one main purpose: to provide families money when a provider dies.
Life insurance is a contract between the policyowner and the life insurance company. The policyowner promises to keep the policy inforce, or active, by paying premiums and in exchange the insurance company promises to pay a death benefit upon the death of the insured.
» Calculate: Life insurance needs calculator
Life Insurance Terms to Know
Insured – The person the insurance policy covers.
Policyowner – This is the person (or entity) that applies for life insurance and retains certain rights, such as having the freedom to change beneficiaries. The insured and policyowner can be the same person.
Payor – This is the person who pays the policy premiums. This person is often the policyowner.
Beneficiary – The person(s) or party(ies) who receives the death benefit when the insured dies. The policyowner can name one person as a beneficiary, like a spouse or child, or multiple people, with the death benefit split into percentages until 100% of the death benefit is accounted for. The beneficiary and the policyowner can be the same person, but the beneficiary cannot be the same as the insured.
Death Benefit – This is the amount of money that the policy's beneficiaries receive when the insured dies. It could also be referred to as the Face Value, Coverage Amount, Policy Value, Payout Amount, or Proceeds.
Premium – This is the amount of money required to be paid to the insurance company to keep the insurance policy inforce, or active. Premiums can be made in multiple frequencies such as monthly, quarterly, semi-annually, or annually.
Expiration – The date in which a term policy will terminate and coverage ends. Permanent policies do not have an expiration date.
Risk Class – The risk class is the health classification insurance companies assign to the applicant determined based on height/weight, age, tobacco use, family health history and personal health history, among other factors.
Table Rating – Table rating is a price increase applied on top of a risk classification based on an applicant's health and medical exam results.
Rider – A rider is a term used for any additional benefits or options that can be added onto a policy.
The Two Main Types of Life Insurance
Term Life Insurance
Term life insurance is temporary—designed to last a specific period of time. Term life insurance is most often bought in terms of 10, 15, 20, or 30 years. It's the most affordable form of life insurance.
If you stop paying your premiums, your policy terminates. There is no penalty for canceling it, but you do not get any money back.
Term life insurance is temporary, but if you decide you want more coverage you can renew your policy, convert it into a permanent policy, or buy a new policy altogether.
Permanent Life Insurance
Permanent life insurance lasts your entire life. There are a few types of permanent life insurance, but whole life is the most well-known and straightforward.
Over time, a cash value balance is created within the policy that you can access during your lifetime via policy loans. You can also opt to buy participating whole life insurance which pays out dividends from the insurance company's investments. It is because of these benefits that whole life insurance has much higher premiums than term life insurance.
If you stop paying your premiums, your policy terminates, but if your policy has generated a cash value, you may receive these funds minus any surrender fees and policy loan balances.
» Learn more: Term vs. Whole Life Guide
Life insurance has one main purpose: to provide families money when a provider dies.
See what you'd pay for life insurance
Comparison shop prices on custom coverage amounts from the nation's top carriers with Quotacy.
How Much Does Life Insurance Cost?
Americans overestimate the cost of life insurance by 3-5 times. Term life insurance, especially, is often much more affordable than people believe.
The cost to get life insurance is determined by the individual risk factors of each applicant. What one person pays for a policy, another person is likely to pay something different for the same policy.
Common risk factors include:
Age
Gender
Build
Physical condition
Tobacco use
Personal history
Family history
Occupation
Residence
Aviation activities
Avocations (hobbies)
Average Term Life Insurance Monthly Premiums for a Healthy Non-Smoking Individual
Age
Face Amount
20-Year Term (Males)
20-Year Term (Females)
30-Year Term (Males)
30-Year Term (Females)
40-Year Term (Males)
40-Year Term (Females)
30
$100,000
$10
$9
$13
$12
$19
$16
$250,000
$13
$11
$19
$16
$30
$23
$500,000
$19
$16
$30
$26
$54
$39
$750,000
$26
$20
$41
$35
$78
$56
$1,000,000
$31
$25
$54
$44
$102
$72
40
$100,000
$11
$10
$18
$16
$28
$23
$250,000
$18
$15
$29
$23
$61
$49
$500,000
$29
$25
$50
$40
$113
$90
$750,000
$40
$33
$72
$57
$167
$133
$1,000,000
$50
$41
$93
$74
$219
$174
50
$100,000
$22
$18
$36
$29
N/A
N/A
$250,000
$39
$31
$69
$52
N/A
N/A
$500,000
$72
$56
$130
$96
N/A
N/A
$750,000
$105
$81
$191
$141
N/A
N/A
$1,000,000
$134
$98
$248
$182
N/A
N/A
Average Whole Life Insurance Monthly Premiums for a Healthy Individual
Age at Purchase
Face Amount
Premium (Males)
Premium (Females)
30
$50,000
$52
$45
$100,000
$89
$80
$250,000
$213
$189
$500,000
$421
$374
40
$50,000
$73
$63
$100,000
$136
$110
$250,000
$328
$264
$500,000
$652
$523
50
$50,000
$116
$92
$100,000
$217
$173
$250,000
$513
$421
$500,000
$1057
$837
Applying to Get Life Insurance
Whether you're looking for term life insurance or permanent life insurance, Quotacy can help you. You can run term quotes online to find cost estimates without giving away contact information—shop in peace without worrying about spammy phone calls.
First, you'll enter just a few details:
zip code
gender
birthdate
smoking status
Then you'll select how much coverage you need—from $50,000 to $25 million—and how long you want that coverage to last—10 to 40 years. You can always change these amounts later on in the buying process.
After you personalize your quote, you'll see a wide range of life insurance company options. Quotacy only works with A-rated life insurance companies so you don't need to worry about their financial strength or trustworthiness. They are all stellar, but where they do differ is how they underwrite particular niches.
Some examples of these niches are applicants who are pregnant, fly private planes, use marijuana, or are active military members. Some life insurance companies treat these applicants more favorably than other companies. Here is where working with Quotacy can really benefit you.
When you apply for life insurance online though Quotacy, your agent will review your application to determine if the company you chose to apply with will give you the best rates. If there is an insurance company out there that would give you a better outcome, we'll let you know your options.
Life insurance brings peace of mind to you and financial protection to your loved ones. Don't wait—start the life insurance process today.
» Compare: Term life insurance quotes
Note: Life insurance quotes used in this article accurate as of September 8, 2021. These are only estimates and your life insurance costs may be higher or lower.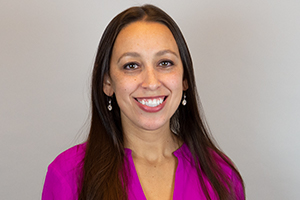 Natasha Cornelius
Marketing Content Manager
Natasha is a writer and content editor at Quotacy. She is also co-host of Quotacy's YouTube series. She can't get enough of life insurance and outside of work is also working toward her Chartered Life Underwriter designation. Connect with her on LinkedIn.