Permanent life insurance lasts your entire life. There's a guaranteed payout no matter when you die.
Sounds like a pretty good setup, right? On the surface, most people think so. However, when people reach out to us interested in a permanent policy, they're startled by how expensive it can be.
On the opposite side of the spectrum, people are also surprised at how affordable term life insurance is.
The Differences Between Term and Permanent Life Insurance
The biggest difference between the two types of insurance is how long the coverage lasts.
Term life insurance provides coverage for a specific period of time, called a term. Terms can range from 10-40 years. If the insured dies within the term, the death benefit is paid.
Permanent life insurance provides coverage for the insured's entire life. It's not a matter of if a death benefit will be paid but when.
Many types of permanent life insurance policies accumulate cash value. This is money that builds within the policy and policyowners have access to via policy loans or withdrawals.
Some types of permanent life insurance policies also pay out dividends.
Permanent life insurance has more features than term life insurance, but also comes with a much higher price tag. For example, the price of a whole life insurance policy will be approximately 10 times more than a term policy with the same face amount.
See what you'd pay for life insurance
Comparison shop prices on custom coverage amounts from the nation's top carriers with Quotacy.
A Mix of Both Permanent and Term Is Beneficial
When clients come to us asking for permanent life insurance, more often than not, they end up choosing to purchase some of both.
Our agents review your insurance needs with you before you buy a complex permanent product, such as whole life insurance or indexed universal life insurance. Most families need a large amount of protection during their earning years, but not as much as they reach retirement.
If affordability is one of your higher priorities, we recommend you buy the bulk of your coverage as term life insurance and supplement it with a smaller permanent life insurance policy.
How much of each type of life insurance do I need?
How much life insurance coverage you need depends on your family situation, goals, and budget.
The years you're raising children, paying off the mortgage, and saving for retirement are the years when you need the most life insurance coverage. Why? Because this is when your paycheck matters the most.
If you die unexpectedly, your family loses that income that's essential to their standard of living. The cost of a funeral alone is an average of $10,000. Can your family afford to pay for this unanticipated expense without emptying an emergency or savings fund?
Without your monthly income, how would your family be impacted? Would they have to move? Change schools? Without your employer benefits, would they lose affordable health insurance?
Term life insurance coverage should go to protect these everyday things. A $250,000 or $500,000 or $1,000,000 permanent life insurance policy isn't affordable for the average family, but a term life insurance policy is.
After purchasing a solid term life insurance policy, then it's time to look into a smaller permanent life insurance policy if you're looking to cover a burial and final expenses no matter when you die. A $50,000 or $100,000 permanent policy is a common supplement to a larger term life insurance policy.
Estimating how much term life insurance you need can be overwhelming. Your paycheck goes toward many things. Use our term life insurance needs calculator if you need help.
For help with how much permanent life insurance coverage you need, contact us directly. Because there are many different types of permanent life insurance with different strategic designs, it's best to talk to an agent.
Buying Life Insurance
The process of buying life insurance can vary slightly depending on the applicant. Someone with health issues may take longer to get coverage approved because a medical exam may be needed and medical records may be ordered. Someone with a clean health history may be able to get approved in less than a week. However, the average approval timeline is between four to six weeks.
In general, this is how buying life insurance works:
Step 1: Get Quotes
Step 2: Apply
Step 3: Complete Phone Interview or Online Verification Form
Step 4: Complete Short Medical Exam (if necessary)
Step 6: Insurance Company Reviews Full Application (medical exam results, medical records, background check, etc.)
Step 7: Insurance Company Offers or Declines Coverage
Step 8: You Accept or Decline Offer
Applying through a broker, like Quotacy, is your best bet at getting affordable coverage. We have access to many different life insurance companies, which helps your chances of getting approved.
Not all life insurance companies evaluate applicant risk factors the same way. For example, one insurance company may offer Standard Tobacco rates to someone who smokes a cigar once in a while and another company may be fine with this and offer Preferred Non-Tobacco. The difference in pricing can be substantial depending on the insurance company you choose.
When you get quotes through Quotacy, you don't need to provide any contact information to start comparison shopping. No need to worry about your phone number or e-mail address being sold and becoming inundated with sales calls.
Quotacy prides itself on being on the few companies in the online life insurance marketplace to offer real-time quotes with no contact information. Simply provide some basic health information and you can see quotes instantly.
Be as thorough as possible on your online application when you're ready to apply. Your Quotacy agent is your advocate and wants to make sure you're matched with the best insurance company for your unique profile.
After you apply, a Quotacy agent will review your application before officially submitting it to the insurance company. If the insurance company you chose through the online process isn't the best fit, in other words, there's a company that would likely offer you a better rate, your agent will reach out and let you know.
Buying life insurance through Quotacy is simple because your agent does most of the legwork to ensure you're getting a great price. As your application moves through the buying process, your agent will keep you updated every step of the way.
Start the buying process by getting a term life insurance quote today. It's never too soon to protect your family with life insurance.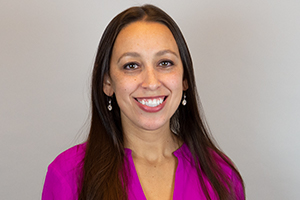 Natasha Cornelius, CLU
Senior Editor and Life Insurance Expert
Natasha Cornelius, CLU, is a writer, editor, and life insurance researcher for Quotacy.com where her goal is to make life insurance more transparent and easier to understand. She has been in the life insurance industry since 2010 and has been writing about life insurance since 2014. Natasha earned her Chartered Life Underwriter designation in 2022. She is also co-host of Quotacy's YouTube series. Connect with her on LinkedIn.