Looking to buy life insurance? You may have discovered that there are two different types: term life insurance and permanent life insurance.
Term and permanent life insurance both financially protect your loved ones in the event of your death, but that's where the similarities end. Let's talk about both and find out which one is right for you.
Term Life Insurance = Temporary Protection
Term insurance is temporary coverage providing protection for a designated number of years. This makes it ideally suited to cover a specific, short-term need. For example, financial protection against your unexpected death while you're paying off your mortgage, covering the terms of a business loan, or raising children.
Because the policy offers temporary protection only, the premiums for term life insurance are much lower than premiums for an equivalent whole life policy.
Below is a comparison of monthly pricing for a healthy, non-smoking male buying a 20-year term policy versus a whole life insurance policy.
20-Year Term Life Insurance Policy
Whole Life Insurance Policy
Face Amount
Age 30
Age 40
Age 50
Age 30
Age 40
Age 50
$100,000
$10
$11
$23
$89
$259
$217
$250,000
$14
$20
$41
$259
$375
$568
$500,000
$20
$33
$74
$511
$742
$1,129
The older you are when you purchase a life insurance policy, the higher the premiums. However, with term life insurance, as soon as you purchase your policy, you lock in your premium for the entire term. The policy does not build cash value, so when the term ends, all protection ends, and the policy simply expires.
Although term life insurance isn't permanent, most are renewable. This means you can pay a new premium to continue your coverage without needing to prove you're still insurable. If you choose to renew at the end of the term, the premiums will be higher since you are older with a higher risk of death. Every year you renew, the premium will increase.
Most term life insurance policies also come with a conversion option. The guaranteed conversion feature is an important feature. It allows you to convert your term policy to permanent coverage without being required to prove you're insurable.
For those who perhaps would benefit from permanent life insurance but cannot currently afford the premiums, guaranteed conversion can offer protection along with the ability to secure needed coverage down the road, even if you become physically impaired or otherwise difficult to insure.
Permanent Life Insurance = Lifelong Protection
While term life insurance is designed to provide financial protection for a set period of time, permanent life insurance pays out a death benefit no matter when you die. As long as the policy is kept inforce (premiums are paid on time), the policy will provide protection regardless of your health and when death occurs.
Most types of permanent life insurance policies also accumulate cash value. A portion of the premium payment you make goes into an account that grows tax-deferred.
The policyowner can access this cash value account while alive through loans and withdrawals. The cash value can be used during life to provide funds to help pay for college tuition, supplement retirement income, take advantage of business opportunities, or cover emergencies. Policyowners can access these funds for whatever reason you want.
Taking out loans and withdrawals will reduce the death benefit by an equal amount. In addition, policy loans accumulate interest until the balance is paid. You are not required to pay back the loan while you're alive. But the insurance company will get what they are owed upon your death before paying any remaining death benefit to your beneficiaries.
Some permanent life insurance policies also earn dividends. Dividends are usually paid out annually by the insurance company. You have options as to how you prefer to receive and use these dividends for your whole life insurance policy. For example, dividends can be received as cash or used to overpay premiums so your policy is paid-up faster.
Buying life insurance while you're young and healthy not only puts valuable protection in place should the worst happen, it also locks in a lower premium.
Want to see what you'd pay for life insurance?
Compare the best prices from the names you know and trust, all in one place with no commitments.

Should I get term or permanent life insurance?
Both term and permanent life insurance offer valuable protection and unique features. Understanding these differences will help you choose a product that will meet your individual circumstances and needs.
Term life is best when you have a substantial but temporary need, such as paying off a mortgage or covering a child's college tuition. Because of its lower initial premiums, it also provides a good option for those who want protection but can't afford permanent life insurance.
Permanent life is flexible and can meet your changing needs over a lifetime. It can protect your family until the kids are grown and independent, then allow access to the cash value to supplement retirement savings or for use in an emergency. The death benefit can cover end-of-life expenses and provide an inheritance for children so you're not worried about exhausting savings during retirement. Permanent life insurance is also a powerful estate planning tool.
A combination of term and permanent insurance is sometimes the best solution. You can have the flexibility and extras available with a smaller permanent life policy supplemented with term insurance to cover higher-need years.
When should I buy life insurance?
People are living longer these days, but one thing hasn't changed—none of us know which day or year will be our last. Don't wait for a close call to finally act. Your family relies on you.
Life insurance should be a fundamental part of your overall financial planning. Buying life insurance while you're young and healthy not only puts valuable protection in place should the worst happen, it also locks in a lower premium.
Start the process today. Get free, anonymous term life insurance quotes instantly.
Or, if you're interested in permanent life insurance, a Quotacy advisor can go over your needs with you and provide you with customized quotes. Learn more about permanent life insurance here: whole life insurance guide.
Note: Life insurance quotes used in this article accurate as of September 13, 2021. These are only estimates and your life insurance costs may be higher or lower.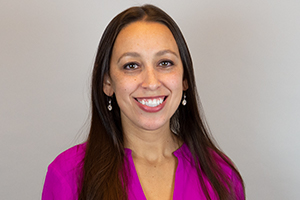 Natasha Cornelius, CLU
Senior Editor and Life Insurance Expert
Natasha Cornelius, CLU, is a writer, editor, and life insurance researcher for Quotacy.com where her goal is to make life insurance more transparent and easier to understand. She has been in the life insurance industry since 2010 and has been writing about life insurance since 2014. Natasha earned her Chartered Life Underwriter designation in 2022. She is also co-host of Quotacy's YouTube series. Connect with her on LinkedIn.