Whether you're a new U.S. citizen, in the process of obtaining citizenship, or a green card holder, you can still be approved for life insurance coverage. There are a few Ts to cross and Is to dot, but a knowledgeable life insurance broker, like Quotacy, can guide you through the process. In this post, we'll discuss what is term life insurance and how you can get approved.
You're a New United States Citizen or Applying to Become One? Read On
Most life insurance companies want you to have lived in the U.S. for at least two years and have a Social Security Number before applying for life insurance as a U.S. citizen, but this is often a non-issue since you cannot apply for citizenship until you have been a permanent resident for at least five years (three years if applying as the spouse of a citizen.)
If you're a green card holder in the process of applying for citizenship, you can still get life insurance coverage. A green card holder is considered to be a permanent resident of the U.S. Again, life insurance companies will want to see that you've been living here for at least two years and have a Social Security Number. Some insurance companies will even approve green card holders that have been as little as one year, but plan to stay indefinitely.
If you're not yet a U.S. citizen, not a green card holder, but have a visa, you can still get life insurance coverage but your options will have narrowed down. Not all life insurance companies will accept visas.
» Learn more: Life Insurance for Non-U.S. Citizens
Life insurance brokers work with multiple life insurance companies and can shop your application around to try and get you approved at affordable rates.
What Is Life Insurance?
Life insurance is a legal contract between a policyowner and a life insurance company. The policyowner promises to pay a certain premium to keep the policy active, or inforce, and the insurance company promises to pay the death benefit to the policyowner's beneficiaries if or when the insured, the individual whose life is covered by the policy, dies.
What Is Term Life Insurance?
The term life insurance definition can be summed up as temporary coverage on a person that can last 10-35 years. It is also the most affordable type of life insurance for families. Term life insurance rates can easily fit into your budget because how long the coverage lasts and how much coverage you want is up to you.
Term life insurance is designed to be active when your family is in their most financially vulnerable years and drop off when your need decreases—typically when you reach retirement and your children are grown and independent.
What Is Whole Life Insurance?
Whole life insurance lasts for your entire life and accumulates a cash value that you can borrow against or surrender the policy for cash. Because of these benefits, whole life insurance is much more expensive than term.
Whole life insurance is beneficial for some, but most families only need term life insurance.
» Learn more: Term vs. Whole Life Insurance
Why Should I Consider Term Life Insurance?
Life insurance is income replacement. If you died unexpectedly, your family will receive a lump sum of money to help them pay for your funeral and anything your paycheck paid for—the mortgage, college tuition, daycare, groceries, etc.
Without life insurance, what happens to your family if you die? How do they pay bills? In addition to being emotionally affected by your death, they now also have to deal with the financial ramifications.
The Land of Opportunity: School? Work? Open a Business?
What are your plans for living in the U.S.?
Maybe you will go to school.
While federal student loans are forgiven upon death, most private student loans are not. Whoever co-signed on your loans would be legally responsible to pay the balance if you die. Keep this in mind as you're determining how much life insurance coverage you need.
If you put down roots in a community-property state (Arizona, California, Idaho, Louisiana, Nevada, New Mexico, Texas, Washington, and Wisconsin) your spouse could still be responsible for your student loans even if he or she did not co-sign on them.
Not sure how much term life insurance you need? We have an easy-to-use term life insurance needs calculator available to you. Answer three questions—anonymously, no contact information needed—and the tool will estimate your needs.
» Calculate: Life insurance needs calculator
Perhaps you work to provide for your family.
Since life insurance's main role is to provide income replacement, it makes sense that the majority of applicants work outside the home.
Did you know your job can affect your life insurance rates? If you work in a particularly hazardous industry, such as a police officer or deep sea welder, the insurance company sees it as a risk and may increase your premium because of it.
Working outside the home is not the only kind of work, of course. Stay-at-home parents need life insurance as well. These parents may not bring home a paycheck, but they do a number of other tasks that you would otherwise most likely need to pay a stranger to do or take time off work yourself to complete them. The average cost of a center-based daycare is about $1000 per month. It's no wonder that parents choosing to stay-at-home is on the rise.
Or maybe opening your own business is your dream.
Life insurance is very beneficial, and sometimes necessary, for small business owners. Common ways small business owners use life insurance is for:
Collateral assignments
Buy-sell agreements
Key person insurance
Funding your small business takes money. More often than not, you'll need to ask a bank for a small business loan. In many cases, banks require collateral for large loans. Life insurance can be collaterally assigned to a bank. This means that the bank will be repaid by the life insurance benefit if you died before the debt was paid.
Other ways in which life insurance is beneficial for small business owners is with buy-sell agreements and key person insurance. Key person insurance is life insurance owned by the business on a key person's life. It ensures the business has funds to keep the business going should a person key to its running dies. When using life insurance with a buy-sell agreement, either the company or the individual co-owners buy life insurance policies on the lives of each co-owner. If an owner (insured) were to die, the policyowners (the company or co-owners) receive the death benefit from the policy.
Ready to get your life insurance quote?
You're a few minutes away from great life insurance
How much life insurance do you need?
Figure out your action plan with our needs calculator
With All of These Great Opportunities Comes Something Else—Stress
In a 2017 American Psychological Association stress survey, it was concluded that almost half of Americans report lying awake at night and experiencing regular sleeplessness. It also reported that 75% of Americans experienced at least one symptom of acute stress in the month prior to the survey. And one-third of adults said they had experienced feeling nervous or anxious (36 percent), irritability or anger (35 percent), and fatigue (34 percent) as a result of their stress levels.
Stress Can Lead to Health Problems
Moving to a new country and studying for the U.S. Citizenship Naturalization Test I imagine is very stressful. Stress impacts your physical and emotional health and when left unmanaged, can contribute to health problems, such as heart disease, diabetes, obesity, and high blood pressure.
Effects of stress on your physical body:
Effects of stress on your mood:
Effects of stress on your actions:

Neck pain, back aches, muscle spasms
Constant tiredness
Headaches and / or migraines
Insomnia
Upset stomach, nausea, heartburn

Depression
Inability to focus
Lack of motivation
Increased frustration, irritability, edginess
Anxiety
Feeling overwhelmed

Drug or alcohol abuse
Overeating or not eating enough
Fighting with family or coworkers
Socially withdrawn and isolated
Reduced work efficiency or productivity
» Learn more: 7 Tips to Help Manage Stress
Bottom line: Stress is a real problem and takes quite the toll on your health. You can't be sure when you're going to develop a medical issue. You can't be sure when you'll be gone.
One Way to Protect Yourself and Your Loved Ones: Life Insurance
Buying life insurance sooner rather than later will protect your loved ones from the what-ifs in life. What if I am diagnosed with cancer? What if I am killed in a car accident?
In Case of Any Unforeseen Events, Your Family is Protected
The sudden death of a provider can bring devastation to a family. With a life insurance plan in place, at least financial struggle can be avoided. When you pass away, the insurance company writes your beneficiaries a check. Your family can use this money in any way they want.
Life Insurance Can Help You If You're Unable to Work
Life insurance isn't really for the policyowner. It's for the beneficiaries. However, with certain add-ons, called riders, term life insurance can even provide benefits to you while you're alive. Accelerated death benefit riders, premium waiver of disability riders, chronic illness riders, and waiver of premium for unemployment riders are some ways in which your policy can be beneficial to you while you're still living.
Accelerated death benefit rider – This rider is often included in policies at no charge. It gives you access to a portion of your policy's death benefit, if you are diagnosed with a terminal illness resulting in 12 months or less to live.
Premium waiver of disability rider – This rider costs extra to add onto a policy. If you become disabled and are unable to work, the insurance company waives your payments and you don't need to pay them back.
Chronic illness rider – This rider costs extra to add onto a policy. This rider gives you access to a portion of your policy's death benefit if you become chronically ill for at least 90 days.
Waiver of premium for unemployment rider – This rider costs extra to add onto a policy. If you become unemployed for at least four consecutive weeks, the insurance company waives your payments up to a total of six months and you don't need to pay them back.
» Calculate: Life insurance needs calculator
Life Insurance Brings Peace of Mind
As you're settling into your new life as U.S. citizens you will probably have a lot on your mind. You can now apply for a U.S. passport; you need to update your Social Security record; you can register to vote.
Buy life insurance now and gain peace of mind. Protecting your family's future is just one responsibility you have, but it's an important one. You've worked hard to get where you are—protect your dreams.
Term life insurance is affordable and can fit into most budgets. Our quoting tool is anonymous. Run as many term quotes as you like, get comfortable with choosing a coverage amount and term length. When you're ready to apply, your Quotacy agent will guide you through every step and make it as easy as possible for you. We're here to help.
Wondering how much you'll pay for premiums? Read our guide here: What Is Term Life Insurance and How Does it Work?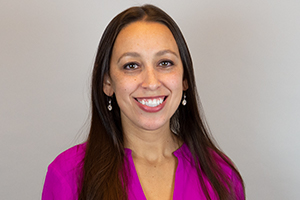 Natasha Cornelius, CLU
Senior Editor and Life Insurance Expert
Natasha Cornelius, CLU, is a writer, editor, and life insurance researcher for Quotacy.com where her goal is to make life insurance more transparent and easier to understand. She has been in the life insurance industry since 2010 and has been writing about life insurance since 2014. Natasha earned her Chartered Life Underwriter designation in 2022. She is also co-host of Quotacy's YouTube series. Connect with her on LinkedIn.