What is term life insurance? How do term lengths work? What is a face amount? We answer these questions in today's Quotacy Q&A Friday.
Video Transcript
Welcome to Quotacy's Q&A Friday where we answer your life insurance questions. Quotacy is an online life insurance agency where you can get life insurance on your terms.
I'm Jeanna and I'm Natasha.
We're getting back to the basics today.
Our question today is: what is term life insurance?

Term life insurance is a type of life insurance that lasts a limited period of time, called a term. The most common term lengths are 10, 20, and 30 years. So when you buy a term life insurance policy, you will be insured for as many years as the term length you choose.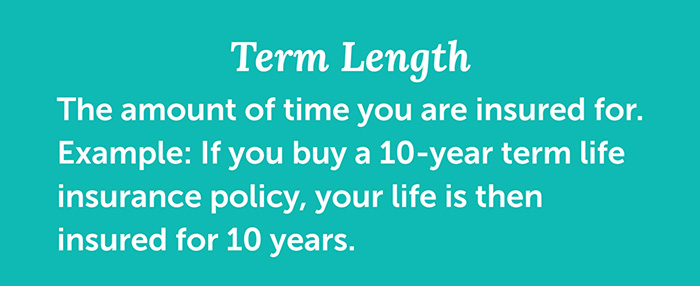 How much you're insured for is determined by your coverage amount. You purchase a specific amount of coverage, referred to as the face value or death benefit, which can range from $50,000 to millions of dollars depending on your needs.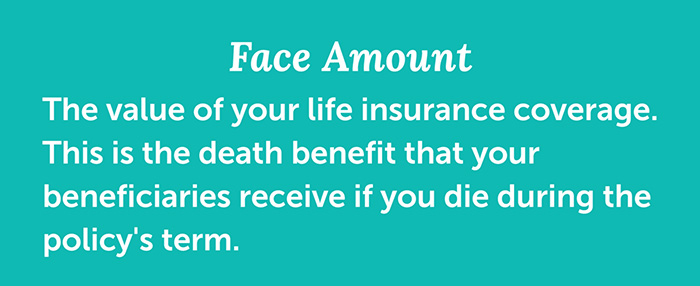 Term life insurance has many uses but it's mainly designed to help protect families during their most financially vulnerable years. It replaces your paycheck if you were to die unexpectedly.
If you die during the term length of your policy, the life insurance company will send your beneficiary a check in the amount of your death benefit. Your beneficiaries can use this money however they want. They can pay outstanding debts, put money toward the mortgage, or start a college tuition fund. There are no requirements as to how they are supposed to use this money.
The life insurance company reviews your application and compares your risk factors to those of an average person. If you're more of a risk than the average then you'll pay more.
Ready to get your life insurance quote?
You're a few minutes away from great life insurance
How much life insurance do you need?
Figure out your action plan with our needs calculator
Term life insurance is the most affordable type of life insurance.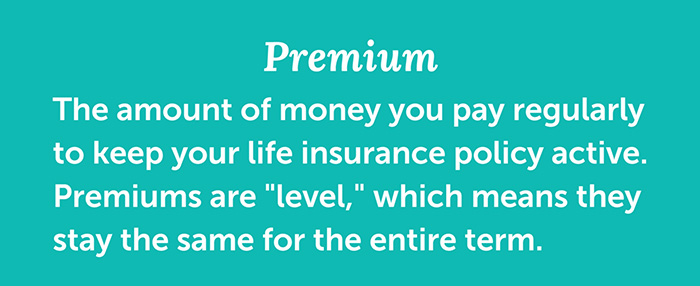 The amount you pay to keep the policy active is called a premium. The majority of term life insurance policies have level premiums which means the amount you pay will never increase even as you age or develop a health issue.
Exactly. So, for example, if I were to purchase a $500,000 30-year term life insurance policy that cost $35 a month, I will only pay $35 a month for the entire length of that term, which is 30 years. Unless I died during those 30 years then the insurance company will write a $500,000 check to my beneficiaries.
The cost of your life insurance policy is determined during a process called underwriting. The life insurance company reviews your application and compares your risk factors to those of an average person. If you're more of a risk than the average then you'll pay more. If you're less of a risk, you pay less.
» Compare: Term life insurance quotes
And there is no penalty or fee for canceling your term life insurance policy. You simply stop paying the premiums and the policy terminates. However, just because there's no penalty or fee, doesn't mean you get money back if you cancel it. Term life insurance is very customizable so buy what you can afford and then you have less of a chance of canceling.
If you aren't sure how much coverage to buy, Quotacy has an easy-to-use life insurance needs calculator. Anonymously answer three questions and the tool will estimate your needs.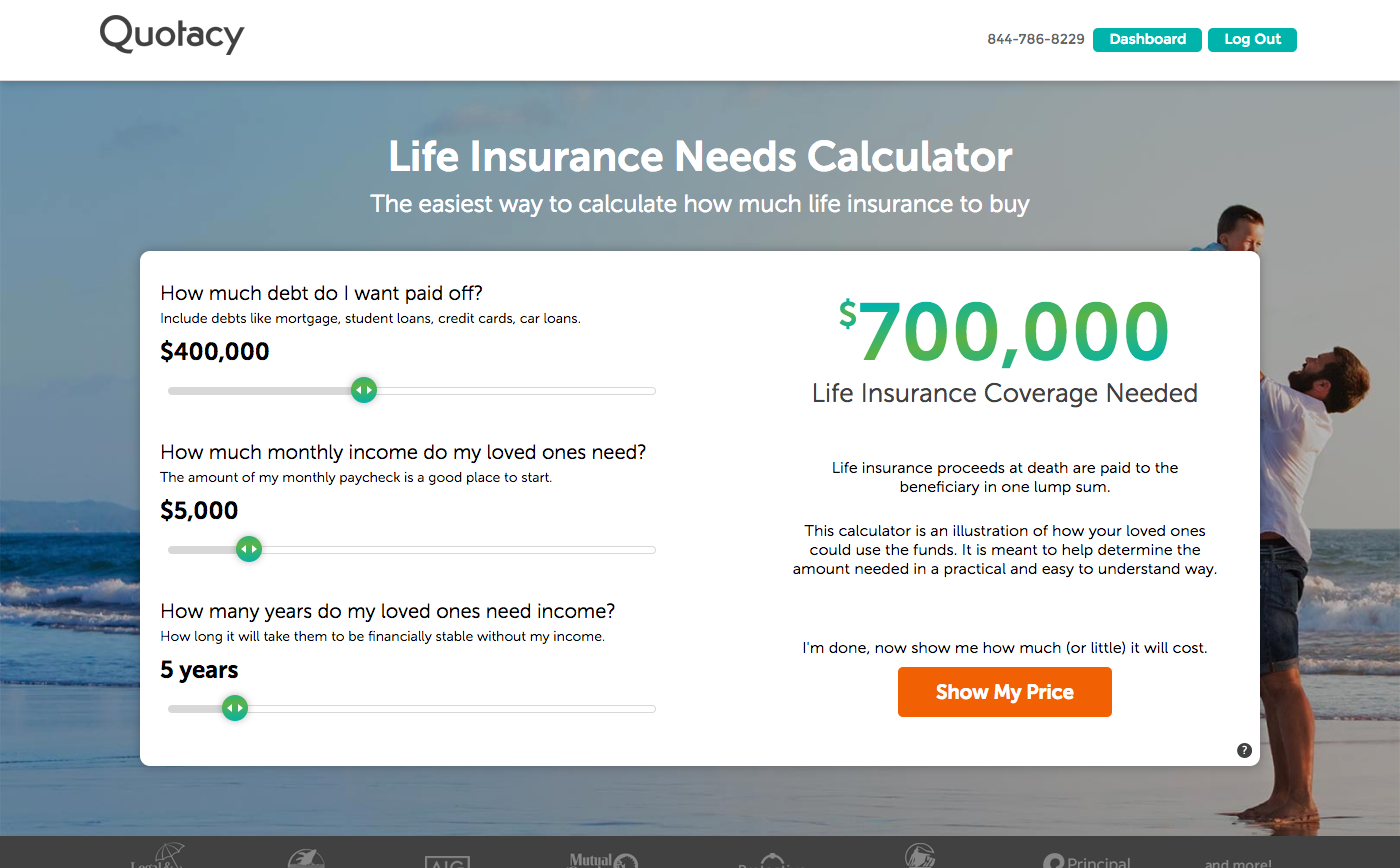 You can then hit Show My Price and the tool will show you your estimated premium cost. You can adjust the term length and coverage amounts and the estimated premium will adjust accordingly. With these tools it's easy to find a policy that will fit into your budget.
If you have questions about life insurance make sure to leave us a comment. And if you have any questions regarding today's topic check out this blog: What Is Term Life Insurance and How Does it Work? Otherwise, tune in next week when we debunk different life insurance myths. Bye!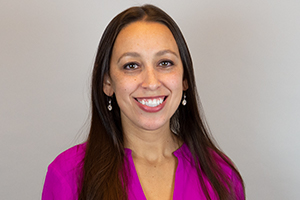 Natasha Cornelius
Writer, Editor, and Co-host of Quotacy's Q&A Fridays
Natasha is the content manager and editor for Quotacy. She has been in the life insurance industry since 2010 and has been making life insurance easier to understand with her writing since 2014. When not at work, she's probably studying and working toward her Chartered Life Underwriter (CLU) designation while throwing a tennis ball for her pitbull mix, Emmett, or curled up on her couch watching Netflix. If it's football season, the Packers game will be on. Connect with her on LinkedIn.