After you buy a term life insurance policy, many people go with the game plan to "set it and forget it." As long as you tell your beneficiaries the policy exists, this course of action isn't necessarily a wrong one.
However, you should review your policy every few years to make sure it's still set according to your wishes. For example, beneficiary changes may need to occur as a result of divorce or marriage, or children growing up.
And then there are situations in which you may want to look into replacing your term life insurance policy.
See what you'd pay for life insurance
Comparison shop prices on custom coverage amounts from the nation's top carriers with Quotacy.
Reasons to Consider Replacing Your Life Insurance Policy
Life Insurance Rates Have Dropped
If you purchased your policy over ten years ago, you may be missing out on cheaper premiums. Term life insurance rates are the lowest they've ever been.
Although you have aged, premiums on a new policy may be less expensive than what you're currently paying. It's free to apply for a new term life insurance policy to find out.
Term life insurance rates are unlikely to get too much lower, so, apply now and see if you can qualify for cheaper rates. If the insurance company comes back with premiums higher than what you're paying now, you don't have to accept the policy.
Be sure not to cancel your current policy until after a new policy is inforce.
Your Coverage Needs May Have Changed
When you first purchased a term life insurance policy, what was the reason behind the coverage amount you chose? Did you purchase a large face amount because you had many responsibilities, such as a mortgage, raising children, and consumer debt?
Are these responsibilities still relevant? Perhaps your mortgage is paid off. Maybe your children are grown and financially independent. Do you need to continue paying for a large life insurance policy?
You may benefit from purchasing a smaller policy and putting more money each month towards retirement instead.
Or perhaps your case is the opposite. Maybe you purchased a policy when you were young and had a tighter budget. Could you only afford a small policy?
You may have more responsibilities, along with a larger income. Do you have a bigger house? More children? Is your family now comfortable with a higher standard of living?
You may need to buy more life insurance coverage. You don't necessarily need to replace your current policy. You have the option to buy a second one and still keep the original.
Talk to your financial planner, or a Quotacy agent can help advise you on the best coverage amounts for your family's circumstances.
Your Health Has Changed for the Better
Life insurance pricing is primarily based on your health and perceived life expectancy.
When you bought your current life insurance policy, did you have any health issues? Were you a smoker and have since quit? Were you overweight and changed your lifestyle?
Quitting smoking puts you in an entirely different rate class, which comes with cheaper premiums. No longer needing certain medications can improve your rate class as well. Better cholesterol, blood pressure, and BMI numbers can all have dramatic impacts on life insurance costs.
If your health has changed for the better in the last few years, you may qualify for better life insurance rate classes now.
Again, don't cancel any current life insurance policies until you have a new one 100% inforce.
Learn more about what happens when you replace a life insurance policy in this post: Things to Know About Replacing a Life Insurance Policy.
Applying for a New Term Life Insurance Policy
How long ago did you buy your current life insurance policy? Chances are you had to get a medical exam.
In the last couple years, insurance companies have invested heavily in automated underwriting systems. With this new technology, companies can often determine your risk without even requiring a medical exam.
The insurance companies pull your information through the Medical Information Bureau, consumer credit bureau, Motor Vehicle Records, and prescription history database. Algorithms calculate the data and the insurance company quickly knows whether or not an applicant is a good fit for their accelerated underwriting program.
If you're under age 60 and relatively healthy still, you may qualify for accelerated underwriting. This means you can skip a medical exam. It also means your coverage can be activated much faster than with traditional underwriting.
Start by getting free term life insurance quotes. It costs nothing to get real-time estimates, not even your personal contact information.
Applying online through Quotacy is simple and only takes a few minutes. As a life insurance broker, we have access to multiple life insurance companies and offer competitive rates.
If it's time for you to replace your life insurance coverage, we can help.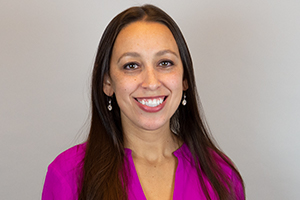 Natasha Cornelius, CLU
Senior Editor and Licensed Life Insurance Expert
Natasha Cornelius, CLU, is a writer, editor, and life insurance researcher for Quotacy.com where her goal is to make life insurance more transparent and easier to understand. She has been in the life insurance industry since 2010 and has been writing about life insurance since 2014. Natasha earned her Chartered Life Underwriter designation in 2022. She is also co-host of Quotacy's YouTube series. Connect with her on LinkedIn.