Ready to think about life insurance again?
It's not unusual for people to have some hesitation when buying life insurance. It's a big step, but with the right guidance, making the right choice can be easier than you think. 
To help you feel good about moving forward, here's some helpful information about common topics that come up during the decision-making process.
Finding the best price
Since we're able to work with a range of top-rated carriers, after you apply:
We check other carriers to make sure you get the best price
If there's a better price, we'll reach out and explain your options
Choose the one you want, and we'll take it from there
Having the time and mental energy
We'll make the process easier by providing you with the following:
A personal agent to help guide you every step of the way
Updates and reminders to keep you informed and on track
Answers and unbiased advice for your questions and concerns
Choosing Quotacy
Saving families one life insurance policy at a time is our purpose. Plus:
There are no hidden fees or extra costs
We will NEVER sell your information
A+ Better Business Bureau® rating
If you have any questions:
Call us at (844) 786-8229, send us an email, or livechat with an agent – we'd be happy to help.
» Compare: Term life insurance quotes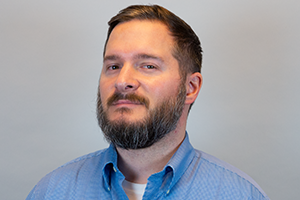 Greg Lewerer
Director of Creative Strategy
Greg is Quotacy's Director of Creative Strategy. He has an eclectic past from working on movie scripts to creating ad campaigns for major brands. His love of creative solutions drove him to strategy, and he now uses his powers to help families protect their loved ones. Outside of work, Greg spends his time off the grid hunting, fishing, camping, biking, hiking, and walking his dogs.