Owning a policy: Congratulations! Your policy was approved, delivered to you, and placed inforce. Your life insurance journey is over…
right?
Actually, you're just getting started. Life insurance can last a long time, and a lot can happen in the years after your policy is placed inforce. We recommend that you take a look at your policy every year or so to make sure that your policy is still meeting your needs after all the changes of the past year.
These are some of the most common changes that come up during a policy's term which might prompt a change to your coverage amount.
Growing your Family
If you've gotten married, had a kid, or even gotten a new pet since you got your policy, you might want to make sure that every part of your family is taken care of in the event of your death.
Between the ages of 20 and 30, the average American is getting married, and thinking about having kids. With so many changes coming back to back, there are a lot of opportunities to increase your coverage.
For example, Todd and his wife are currently expecting their second child. Todd has a 20-year $400,000 policy in place to pay off his mortgage and the cost of parenting for his first child. To match the needs of his growing family, Todd could replace his old policy with a new one for $500,000, which would also help provide for his second child.
. Owning a policy will provide for their future.
Depending on his age and how long it's been since he bought his first policy, Todd could also consider adding a $100,000 plan on top of his existing $400,000 policy, which might offer a lower final price. Your agent will be able to walk you through these kinds of options, and offer advice on the best way to manage your insurance portfolio.
We recommend that you take a look at your policy every year or so to make sure that your policy is still meeting your needs after all the changes of the past year.
Ready to get your life insurance quote?
You're a few minutes away from great life insurance
How much life insurance do you need?
Figure out your action plan with our needs calculator
New Financial Pressures
Life is expensive, and if you've bought a new car or house, you may have some payments that you'll need covered if you were to pass away. According to the National Association of Realtors, Generations X and Y are buying more homes than all other age groups combined, so the years in which you would need life insurance coverage are often the same years when people make big purchases.
Beth and her fiancé just closed on their first home. The permanent insurance policy her parents took out on her as a child would have been just enough to pay off her student loans and deal with her final expenses, but wouldn't cover her share of the new mortgage payments. Her agent recommended that she purchase a new Term policy to cover the new mortgage payments.
Change in Lifestyle
If you've recently seen a big change in pay, you might want to consider changing the face amount of your policy in order to better match your income. One of the primary things that life insurance does is replace your income so that your family can have the money they need to live comfortably. If you purchased a policy in the past, a new job can mean that your existing coverage won't stretch as long as you'd like.
A few years ago, Susan got a big promotion at work, and is now making quite a bit more money than she used to. The raise let her and her family move into a better lifestyle, and they've gotten used to life in their new house. Without Susan's income, her family would have to move out of their neighborhood. The policy that Susan got before her pay raise won't be able to match her income for very long, but a new life insurance policy could help Susan guarantee that her family would be able to maintain their new lifestyle after her death.
As you can see, checking up on your insurance coverage can help you better adapt to the changes that life brings your way. If you find that your coverage isn't matching your current financial needs, get in touch with an agent at Quotacy, and they'll be able to discuss your new situation and find the type of coverage that's right for you.
If you decide that you need more coverage, we'd love to help you get started on a new application! Check out our quote tool, and we'll help you find the best deal for owning a policy to cover your new needs.
Photo credit to: Joshua Clay
Related Posts:
Being a Policy Owner of Life Insurance
Who Can Own a Life Insurance Policy?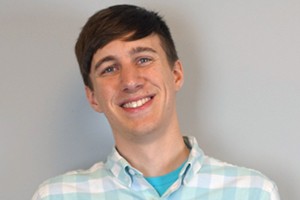 Eric Lindholm
Communications Coordinator
Eric started in Quotacy's sales department, but moved to marketing after helping hundreds of people through their life insurance buying journey. Aside from writing about buying life insurance, he also edits Quotacy's monthly newsletter, runs our YouTube channel and produces Real Life, our podcast. Eric lives in Minneapolis, where his coworkers are trying to convince him to take his humor into the spotlight. Connect with him on LinkedIn.