In the event of your death, the last thing your beneficiaries should need to worry about is struggling to locate your life insurance policy.
Or worse, if you never told them you own life insurance, how will they receive the death benefit you planned for them?
Life insurance companies need to be notified and given a copy of your death certificate before they will pay out the benefit. In a study by Consumer Reports, one out of every 600 people is the beneficiary of an unclaimed life insurance policy.
» Learn more: How to Find Out if Someone Has a Life Insurance Policy
Want to make sure your loved ones receive the death benefit you planned for them?
Here are three easy steps to take.
Step 1 – Tell your beneficiaries about the life insurance policy
Share with your loved ones why you think it's important to have a life insurance policy in place. It can be difficult bringing up the possibility of your death, but even a brief conversation can make all the difference. At least be sure they know the policy exists.
If your policy is set up to leave money to your young children through a trust, be sure a trusted adult knows about the policy. Share with them the location of the policy, the name of the life insurance company, and contact information of your agent.
If your policy is set up to leave money to your young children through a trust, be sure a trusted adult knows about the policy.
Ready to get your life insurance quote?
You're a few minutes away from great life insurance
How much life insurance do you need?
Figure out your action plan with our needs calculator
Step 2 – Keep your life insurance policy safe
Keep a copy of your life insurance policy in your home where your beneficiaries can find it.  Because a life insurance policy contains a lot of private, personal information, it's best to keep it in a secure place like a locked filing cabinet or, better yet, a fireproof safe.
Just make sure your loved ones know where the key is.  You may also want to keep a second copy with your lawyer or a trusted relative.  Additionally, it's wise to keep an electronic copy of your policy.  Hard copies can be destroyed or lost; electronic copies are much harder to get rid of.
When you apply through Quotacy, more often than not your policy will be securely delivered to you via an electronic format.  However, if you only have a hard copy, scan it into your computer.  There are a number of secure online sites that enable you to store important information all in one place to make it easier on your family.
SBLI and LegacyShield Team Up to Help Families with Legacy Planning
SBLI, an insurance company Quotacy works with, has recently partnered with LegacyShield.  LegacyShield is a legacy planning platform that allows families to not only keep track of their financial lives but also easily share information with their loved ones.  It helps you organize valuable documents, financial information, photos, videos, stories, and final wishes in one secure location.
When you purchase an SBLI life insurance policy, it comes with a complimentary one-year subscription to LegacyShield.  This subscription also includes access to FinancialView, an online tool that consolidates bank accounts, investments, and credit card balances in one convenient location.
Step 3 – Review, Review, Review
Lastly, check your policy annually to ensure you do not need to make any changes.  Life events such as marriage, divorce, new babies, grandchildren, business changes, home owning, etc. can all have an effect on how you would like your policy set up.
Permanent policies can last your lifetime so many life changes occur through its duration, but even term policies can last 30 years.  A lot happens in 30 years!
Feel free to contact your Quotacy team if you have any questions.  If you don't yet have a life insurance policy get started today by running a free, anonymous term life insurance quote.
Photo credit to: Rob Pongsajapan
Related Posts:
Talking to Your Family About Your Life Insurance
Choosing Your Life Insurance Policy Beneficiaries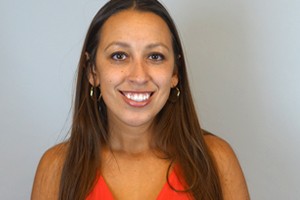 Natasha Cornelius
Marketing Content and Social Media Manager
Natasha is a content manager and editor for Quotacy. She has worked in the life insurance industry since 2010, and making life insurance easier to understand with her writing since 2014. When not at work, you can find her throwing a tennis ball for her pit bull mix, Emmett, or curled up on her couch watching Netflix. If it's football season, the Packers game will be on. Connect with her on LinkedIn.