Is my group life insurance enough coverage?
Do you prefer watching videos? Click here to jump ahead.
If your employer offers you the option to get life insurance through a benefits package, it may be tempting to take advantage of it, but the plan that you are offered might not provide best term life insurance policy for your family.
In this post, we'll learn the pros and cons of using an employer-sponsored life insurance policy versus finding term life insurance suited to your family's needs on your own.
Why You Might Want to Get Life Insurance Through Your Employer
Getting life insurance through a benefits package provided by your employer is a quick and easy option for your family. But is it the best one?
Before we compare your options, let's take a look at a few reasons why you may be considering an employer-sponsored plan.
Pro: It's convenient
Using an employer-sponsored plan will mean that you won't have to take the time to get life insurance on your own.
Con: Your options will be limited
Employer-sponsored life insurance policies present a limited range of options. You will only have access to the insurance providers and policies that your employer offers you to choose from—and there may be limitations as to the amount of coverage that you're eligible for.
Pro: It may be free
Your basic employer-sponsored life insurance plans are generally free. This coverage amount is a small flat amount (e.g. $50,000) or based on your salary (e.g. coverage is one year's salary).
Con: If you need supplemental coverage, it's not free
Some employers offer supplemental group life insurance. This is additional coverage typically 2-3 times your salary. It's priced at group rates and tend to be higher than what individuals can buy themselves. This is because group rates are priced to cover the risk of accepting individuals without medical underwriting.
Con: You may give up a numerous benefits
Term life insurance is the most affordable life insurance for families and many policies provide multiple rider options. A plan with excellent coverage may cost as little as $150 per year. When you get life insurance independently, can find the best term life insurance plan for your family's specific needs.
Other things to think about:
If you leave your job, you will lose your coverage and will have to get life insurance again. Unless you move directly into a new job that offers group life insurance coverage, you will experience a gap in coverage.
Employers who allow you to get life insurance through a benefits package are offering you a privilege—it isn't a right. Many large employers are now limiting (or eliminating) employee benefits packages altogether. If your employer does this, then you will be left without coverage.
In some cases, employers may allow you to convert your policy from a group plan to an individual term life insurance policy, but the premiums may be much higher. Most of these policies are simplified issue life insurance and don't require a medical exam, making them more expensive.
Many employer-sponsored term life insurance options have conservative limits on how much coverage you may purchase. These limits may be well under the amount of coverage that you need to ensure that your family is protected and their needs provided for.
Let's look at the benefits of choosing to get life insurance on your own.
See what you'd pay for life insurance
Comparison shop prices on custom coverage amounts from the nation's top carriers with Quotacy.
Why You May Choose to Get Individual Life Insurance
Just like with any other product or service, having more choices means that there's a greater a chance that you'll find a perfect fit for your needs. Finding the right term life insurance is no different.
» Calculate: Life insurance needs calculator
When you get life insurance, you are selecting a plan to secure your family's future, so it's wise to have every option available to you—from the amount of coverage that you may apply for to the insurance providers that you are allowed to choose from. When you choose to get individual life insurance, you won't be restricted in your choice of insurance provider or type of policy you want.
Here are a few points to consider when deciding on the best way to get life insurance:
Pro: Term life insurance provides families with excellent coverage at highly affordable rates.
Quotacy works with over 25 of the nation's top-rated life insurance companies. Shopping the market is the best way to find the most affordable life insurance policy. Easily comparison shop and apply online at Quotacy.com and your agent will keep you updated throughout the process.
Cons: Your life insurance premiums will need to be paid by you, not your employer.
Unlike some employer-sponsored plans, it won't be free; however, your life insurance premiums may not be as expensive as you originally thought. Plus, you can get life insurance quotes for free, with no obligation, so it's always worth looking into your options.
Pro: Term life insurance is a more flexible option.
Term insurance allows families to get life insurance that meets their needs at different periods of their lives (a process called laddering that entails buying multiple policies of different term lengths to provide varying levels of coverage).
Con: You may need coverage for longer than your term.
Once your term is done (and if you have only one policy, rather than a group of laddered policies of different lengths) then you will have to either convert to a permanent plan or get life insurance again in the future since you will no longer have coverage. You may have to look for a new insurance company to find the best term life insurance plan for your family.
Meanwhile, employers often stick with the same insurance providers year after year, so when your term runs out, you most likely won't have to put any effort into looking for a new insurance company—but you won't have any of the other perks of having an unrestricted range of providers to choose from, such as lower rates.
When evaluating your choices, it's important to note that the easiest way to determine which insurance company will provide the best term life insurance for your family is to compare a wide range of plans side by side, just like we help you do here at Quotacy.
Use Laddering to Create the Best Life Insurance Package
As we mentioned above, laddering term life insurance is an option where you get life insurance policies to cover different points in your family's life when you anticipate your needs changing. Laddering allows you to avoid gaps in coverage and can also work as a supplement to an employer-sponsored life insurance plan.
Laddering Scenario 1
Tim's son, Mark, just got accepted into his dream college and has switched his prospective major from accounting to pre-medical studies. Realizing that Mark will be facing a minimum of four more years of university studies, Tim—who already has an employer-provided plan—decides to get life insurance to supplement his existing coverage.
Tim purchases a 10-year term life insurance policy that will kick in just as his other term life insurance policy's coverage ends, when Mark turns 21. This will provide protection for Mark through medical school, the three years of his residency (when he will receive only a moderate salary and must handle significant student loans), and the first three years of his medical career.
Laddering Scenario 2
Jacob and his wife, Ellen, have just welcomed Emily, their first child. They purchase five term life insurance policies:
Policy 1 is a $100,000, 10-year term policy insuring Jacob as Ellen finishes graduate school and prepares for her teaching career. They will be relying solely on Jacob's income during the majority of these years and the term policy's death benefit can help replace Jacob's income should he pass away unexpectedly.
Policies 2 and 3 are each $250,000, 20-year term policies, one insuring Jacob and one insuring Ellen. These policies will be active until Emily is through college to ensure the tuition can be paid for even if Jacob or Ellen should pass away.
Policies 4 and 5 are each $250,000, 30-year term policies, one insuring Jacob and one insuring Ellen. These policies will run the length of their mortgage, Emily's college years, and up until Jacob and Ellen are preparing for retirement.
Both families in both scenarios will avoid gaps in coverage and have the right amount in place at the right time.
Reviewing the Differences Between Employer (Group) Coverage and Individual Life Insurance
Basic Group Life Insurance Policy
Advantages

Convenient – Simple sign up at your work.
Guaranteed Coverage – No health questions or medical exams.
Free – Regardless of your age or health; employer typically pays the premiums.

Disadvantages

Work-Related Restrictions – Coverage typically requires that you're actively working. If you become and unemployed before dying, the benefit may not pay out.
Not portable – If you leave your job, you can't take the policy with you. Your next employer may not offer life insurance.
Supplemental Group Life Insurance Policy
Advantages

Convenient – Sign up at work and get premiums deducted from your paycheck.
Minimal Underwriting (if any) – Can often get 2-3 times your salary without underwriting. For larger coverage amounts, you may need to answer a few health questions.
Potentially Lower Costs for the Unhealthy – If you have health issues, it may be in your best interest to buy as much group life insurance as you can.

Disadvantages

Work-Related Restrictions – Your supplemental coverage typically requires you to be actively working.
Not Portable – If you leave your job, your supplemental coverage cannot go with you. However, you may be able to convert it into a portable policy for higher rates.
Increasing Premiums – These policies often increase incrementally based on your age.
No Options – Group coverage typically offers few, if any, extra bells and whistles that an individual policy may include.
Individual Term Life Insurance Policy
Advantages

Potentially Lower Costs for the Healthy – Coverage is dependent on your circumstances via underwriting. Healthy people will typically pay less for an individual policy than a supplemental group policy.
Level Premiums – Term policies lock in your rate for a fixed period (i.e. 10-40 years)
Portable – Since this policy is not connected to your employer, you can take it with you even if you change jobs.
No Work-Related Restrictions – You do not need to be actively working for the coverage to be active. Individual policies are more likely to pay out benefits than group policies.
Multiple Options – Can choose from many different term lengths, coverage amounts, and riders, which can add benefits and flexibility.

Disadvantages

Underwriting Process – Individual policies are typically fully underwritten, meaning the price will be based on your age, health, and other factors. You will need to answer medical questions, your health records may be evaluated, and you may need to get a medical exam.
The easiest way to find the best individual term life insurance is to use an online tool like Quotacy's to view the life insurance providers' most important ratings—like Moody's, S&P, JD Power, and BBB—while comparing your quotes on the same page.
Take a look at our best life insurance companies and get a quote in seconds. If you see a plan that piques your interest, you can start and finish your application in less than 5 minutes.
» Compare: Term life insurance quotes
Watch the Employer-Provided Life Insurance Video
Video Transcript
Welcome to Quotacy's Q&A Friday where we answer your life insurance questions. Quotacy is an online life insurance broker where you can get life insurance on your terms.
I'm Jeanna and I'm Natasha.
Today's question is:
Is my employer-provided life insurance enough?
As part of your work's benefits package, you may have access to basic employer-provided life insurance in addition to the option of buying additional supplemental coverage.
Your employer likely pays the premiums for the basic group coverage. This coverage amount is usually equal to your annual salary or a small flat amount, like $50,000.
Definitely accept this free basic coverage if your employer offers it. This is a great benefit that companies are not required to offer. This basic coverage has no medical requirements and you're guaranteed coverage.
However, if you have a family, this basic group coverage isn't enough to adequately protect them. The whole point of life insurance is to replace your income for your family if you were to die unexpectedly.
$50,000 will be enough to cover a modest funeral and some end-of-life expenses, like medical bills. But what about your family's house? Could your family afford to keep living in their home and keep up their current standard of living without your income and without any sort of income replacement?
What about your children's needs? If your family has to move, does this mean the children have to change schools? Quit after-school programs or other extra-curricular activities that cost money?
Even if your surviving spouse or partner also works and provides for the family, it would be a struggle to continue providing everything on one income. All you need to do is look at GoFundMe.com to see the truth of this.
When you're a new hire or during open enrollment, if you want more coverage, many employers offer you the option of buying voluntary supplemental life insurance coverage. You can usually get 2-3 times your income without having to prove you're healthy and insurable.
This amount may be sufficient for some people, but if you have a large family, a non-working spouse, or a sizeable mortgage, it still likely isn't enough to cover all of your life insurance needs.
And, what's more, if you're healthy, the rates for supplemental coverage are going to be more expensive than rates for an individually-owned term life insurance policy. And the rates for supplemental coverage are not fixed, meaning they will increase incrementally as you age.
It's very important to point out that neither your basic group coverage nor supplemental coverage through your job goes with you if you leave that job or retire.
In some cases, your supplemental coverage may be able to be converted into a policy you can individually own, but these premiums will be much higher than the current rates you're paying.
Here's what we recommend. Accept the free basic group coverage and then also apply for your own individual term life insurance policy.
Apply through a broker, like Quotacy, to find the most affordable option for you. Brokers can shop your case across many different companies to find the best rate.
Once you receive a final offer from the insurance company, then decide if you want to buy the supplemental coverage through your work or not.
Applying for life insurance does not make you obligated to buy it at the end.
If you're deemed uninsurable for an individually-owned policy, this is when you want to purchase as much voluntary coverage through your work as you can.
Because basic group life insurance and voluntary life insurance doesn't require evidence of insurability, it's a very beneficial option for people with health issues.
But, if you're even somewhat healthy, find out if you're eligible for an individual term life insurance policy first. You'll be able to purchase more coverage and own a policy that you know will follow you wherever you go.
And plan ahead on this. Open enrollment for employer benefits only lasts a month or two.
Apply for the term life insurance policy prior to open enrollment starting because the underwriting process can take a while.
However, if open enrollment has already begun, it's still a good idea to apply for the term life insurance policy to see how affordable it is.
You can always choose to opt out of the voluntary supplemental insurance through your job during the next open enrollment period if you decide you're happy with the term policy.
Thanks for watching. If you have questions about life insurance, make sure to leave us a comment.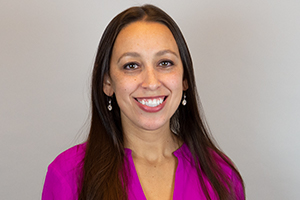 Natasha Cornelius, CLU
Senior Editor and Life Insurance Expert
Natasha Cornelius, CLU, is a writer, editor, and life insurance researcher for Quotacy.com where her goal is to make life insurance more transparent and easier to understand. She has been in the life insurance industry since 2010 and has been writing about life insurance since 2014. Natasha earned her Chartered Life Underwriter designation in 2022. She is also co-host of Quotacy's YouTube series. Connect with her on LinkedIn.