Are you a world traveler who is looking to purchase life insurance? There are a few things to note in regards to underwriting foreign travel.
In short, "underwriting" is the process in which the life insurance company reviews your application to determine how much life insurance and at what price you can be approved for. These numbers are configured based on previously set guidelines that determine how high of a risk you are to insure.
Let's discuss travel and life insurance.
» Calculate: Life insurance needs calculator
How is foreign travel defined in the life insurance world?
Foreign travel is defined as recreational or business travel outside the United States for no more than (typically) six months. When deciding whether an individual who travels to foreign countries may qualify for life insurance in the U.S., many factors are taken into account:
The country(ies) traveled to
The frequency of travel
Your occupation
The purpose of travel
Length of time spent in the country(ies)
The destination country can significantly impact your life insurance rates, and traveling to certain countries may even deem you uninsurable. The life insurance companies typically place countries into one of three categories:
Acceptable for Travel
Acceptable for Travel (but with limited coverage amounts if traveling a certain amount – typically 3-6 months)
Unacceptable for Travel
The countries are categorized based on analysis of their government, travel services, and industry data. A country's status may change depending on current conditions in that country.
A continent can have several different categorized countries within it. As an example, if you travel to Africa, Rwanda is typically categorized as "Acceptable", while Congo is "Acceptable (with limitations)", and Sudan is "Unacceptable".
See what you'd pay for life insurance
Comparison shop prices on custom coverage amounts from the nation's top carriers with Quotacy.
It's important to note that many states in the U.S. have regulations that restrict the life insurance company's ability to take adverse underwriting action based solely on an individual's lawful travel activities. 
Because of these regulations and the fact that each life insurance company underwrites a bit differently, applying for life insurance through Quotacy is beneficial to you. We work with multiple life insurance companies and have an underwriter on staff who knows the ins and outs of each carrier's underwriting guidelines.
» Compare: Term life insurance quotes
What if I am traveling for longer than six months?
For those who travel outside the U.S. over six months annually, you will be treated as a Non-U.S. Resident for underwriting purposes. This may be a person who maintains dual residences; one who does not declare a full time, permanent U.S. residence; or one who visits the United States but maintains a primary residence outside of the country.
Overall economic conditions, endemic diseases, public health and sanitation standards, quality and capacity of medical facilities and different cultural attitudes toward personal health and safety are all factors that vary from one country to another. All are taken into account regarding the possible increased risk involved with residing outside the United States.
What if I want to apply but am traveling out of the country this year?
The life insurance buying process takes a little bit of time. If you have an upcoming trip planned, apply at least a few months in advance to allow time for any hiccups that may occur in the process. Be truthful and as detailed as you can on your application. This will help the process go faster.
Start by running term life insurance quotes on Quotacy to get free, no-pressure premium cost estimates. There is no need to enter your personal contact information to see pricing. If you have any questions, feel free to contact us. We're here to help!
» Learn more: A Guide to Life Insurance for Non-U.S. Citizens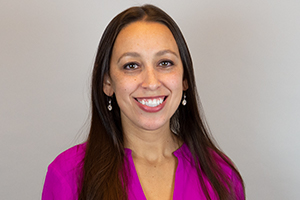 Natasha Cornelius, CLU
Senior Editor and Licensed Life Insurance Expert
Natasha Cornelius, CLU, is a writer, editor, and life insurance researcher for Quotacy.com where her goal is to make life insurance more transparent and easier to understand. She has been in the life insurance industry since 2010 and has been writing about life insurance since 2014. Natasha earned her Chartered Life Underwriter designation in 2022. She is also co-host of Quotacy's YouTube series. Connect with her on LinkedIn.