When I first starting working in the life insurance industry about seven years ago, I was always surprised to hear how many applicants flew planes.  Does flying a plane affect life insurance? I don't mean just pilots for commercial airlines, but people who flew their own single-engine planes as well.  "This is an actual common hobby??"  Fast-forward to today and two of my close friends actually have their private pilot licenses.  Yes – it indeed is a relatively common hobby!
As of December 2016, statistics from the Federal Aviation Administration show that there are 584,362 Americans with an active airman certificate and of those 162,313 have a private plane certificate.  This number isn't incredibly high, but it's high enough to warrant a conversation about life insurance and aviation.
Aviation and Life Insurance
In past years, the life insurance industry would require most pilots to include an aviation exclusion with their life insurance policy.  Essentially, this clause stated that the life insurance company would not have to pay the death benefit if the individual died from an aviation-related death.
After closely examining historical data, many insurers dropped that exclusion.  Insurance companies have found pilots to be pretty good risks after all – they tend to be better educated, earn higher incomes, and are generally in better health than most Americans.
Whether you fly private single-engine planes or large commercial planes, you shouldn't have too much of an issue getting coverage as long as other factors are positive such as your health and family history.  The two different aviation types are viewed differently in the world of life insurance, however.  Let's take a look at them.
Insurance companies have found pilots to be pretty good risks after all – they tend to be better educated, earn higher incomes, and are generally in better health than most Americans.
Ready to get your life insurance quote?
You're a few minutes away from great life insurance
How much life insurance do you need?
Figure out your action plan with our needs calculator
Applying for Life Insurance as a Private Pilot
When compared to commercial pilots, private pilots carry a slightly higher risk.  Life insurance underwriters will want to know:
Type of aircraft flown
Purpose of flights
Number of flying hours per year
Type of license held
Pilot's experience
Life insurance risk factors are determined by actuarial science.  Research and statistics show that private pilots who fly more than 150 hours per year may present a significantly increased accident risk as a result of increased exposure, but pilots who fly less than 30 hours per year also present a significant risk due to their relative inexperience.
If a private pilot has additional adverse risk factors, such as an aviation violation or history of epilepsy, life insurance carriers may require the aforementioned aviation exclusion rider.
Life insurance underwriters will evaluate all aspects of an individual's application and determine their risk class based off a number of factors.  The risk class the applicant is assigned to will determine what his or her life insurance premium payments will be.
The best possible risk class is Preferred Plus (see table below).  With pilots, it's also possible that they would be assigned a flat extra.  A flat extra is an extra payment life insurance carriers can add on top of premiums to cushion their risk.  These flat extras can last the entire policy term or just a few years, depending on the situation.
Risk Classes for Non-Tobacco Users
Preferred Plus
Preferred
Standard Plus
Standard
Let's take a look at an example.

Example:
John Doe is a healthy 35-year-old private pilot with no accidents or violations.  He expects to fly an estimated 200 solo hours annually.  He applies for a 20-year $500,000 term policy.
He is approved at Preferred but the life insurance company is requiring a flat extra of $2.50 per thousand for two years.  Here's what that means:For the first two years of his policy's life, he will be required to pay an extra $1250 (2.50 x 500) each year.  So, if the annual premium payment for his Preferred policy is $335, he pays a total of $1585 for each of those two years (roughly about $132 per month).  Starting on the third year, John's flat extra drops off and his annual premium payment decreases to $335 (about $28 per month).
Applying for Life Insurance as a Commercial Pilot
Pilots of civil air carriers of major airlines of the U.S. have the most favorable underwriting among pilots.  The reason why is because even though these planes are more complex, these airlines have to follow the strictest set of rules governed by the Federal Aviation Administration.  Pilots of such aircraft have a fatal accident rate that is 35 times more favorable than all types of pleasure flying combined.
Being approved for Preferred Plus as a commercial pilot is definitely not out of the question.
No two life insurance companies underwrite exactly the same.  While John Doe was offered Preferred with a flat extra for two years, another life insurance company may have wanted him to pay the flat extra for five years (a difference of $3750.)
Life insurance carriers are continually reviewing and updating their underwriting guidelines.  Some carriers decide to view certain factors more favorably than other carriers because of their own history of death claims in that area.  Aviation is one of these niches.
A benefit to working with Quotacy is that we are an independent agency, which means we have contracts with multiple life insurance companies.  We have the ability to shop around to these different carriers in order to get you the best possible outcome.  If you're ready to get life insurance, start by getting a free term life insurance quote today.
Photo credit to:  Jordan Sanchez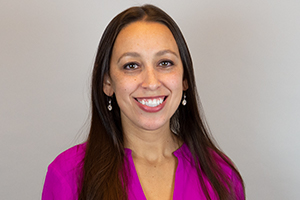 Natasha Cornelius
Marketing Content Manager
Natasha is a writer and content editor at Quotacy. She is also co-host of Quotacy's YouTube series. She can't get enough of life insurance and outside of work is also working toward her Chartered Life Underwriter designation. Connect with her on LinkedIn.