When it comes to life insurance, one of the biggest questions is how much it actually costs and how the insurance companies determine the final prices. Many people know that they need life insurance, but they fear adding another expense to their already strapped budgets. They ignore it and don't look into it because they think it's too expensive. Let's discuss why companies raise life insurance costs.
Well let me be the one to tell you, life insurance is not as expensive as you think. Term life insurance is typically very inexpensive; most people under 40 can get a solid life insurance policy for around twenty bucks a month. But there are some things that can raise the cost of life insurance that just may surprise you.
» Compare: Term life insurance quotes
First off, the cost of life insurance will vary dramatically just depending on what type of life insurance product you're buying. Term life insurance is the cheapest and most common type of life insurance. It lasts for a certain period of time, usually 10, 20, or 30 years, you pick, and the annual price stays the same during that time period.
Permanent policies, like whole life or universal life, can last up to age 121 and are more expensive in general because of their ability to accumulate cash and the fact that they will last your entire life. The permanence makes the plans more of a risk to the insurance company because we will all likely die sometime between now and age 121, meaning they are guaranteed to have to pay your loved ones the full value of your policy.
» Learn more: A guide to term life vs. whole life insurance
Factors that Determine Your Life Insurance Cost
Beyond policy type, there are a few other key factors that determine your price for life insurance.
Overall health is the first thing looked at, which doesn't surprise many people being that the same rules have always applied to health insurance which is underwritten very much the same.
The healthier you are the longer you live, right? Not necessarily in the eyes of a life insurance company. Believe it or not, they look far beyond just a person's medical history for life insurance when determining your price based on your likelihood to die.
To help you get a better understanding of why the final prices sometimes vary from the quoted rates you see on the internet, here's a list of some of the more common things the insurance companies look at:
1. Your Height and Weight
This should be no surprise to us knowing as much as we do about the negative effects of being too short for your weight. Body mass index (the calculation of your height and weight) can be a good indicator of how healthy you are now and your likelihood to stay healthy in the future. Keep a healthy weight for your height and your life insurance payments will be much lower.
» Learn more: Height and Weight & Your Life Insurance Application
2. Tobacco
Again, this should be no surprise to people. If you smoke, you are more likely to die. Even if you are a casual smoker, you're still not in the same risk class as the person who has never touched a cigarette.
3. Family History
This one sometimes surprises people, but your immediate family history (parents and siblings) can be an indicator of your risk for developing certain health conditions as you age.
Granted, healthy lifestyle choices like eating well, exercising, and not smoking can counteract genetic family health history in certain ways, but it's still in your genes and the life insurance companies consider this, along with everything else on this list, when determining your cost based on how likely you are to die.
4. Extreme Sports
After thinking about it, this does makes sense, but initially people are surprised when their original quoted price goes up after they check Yes to things like skydiving or hang gliding on their life insurance application.
Any hobbies that increase your chances of death, like flying planes, motorcycle racing, or scuba diving, will all increase the cost of life insurance, so don't be surprised if you pay more than your neighbor who doesn't seek out an adrenaline rush on the weekends.
See what you'd pay for life insurance
Comparison shop prices on custom coverage amounts from the nation's top carriers with Quotacy.
5. Your Job
Occupation is more commonly understood as grounds for higher costs on life insurance by consumers. Dangerous jobs are sometimes what prompt people to get life insurance in the first place. They understand their job is risky and dangerous, making them more likely to die in an unexpected accident.
For the mom or dad who are military contractors doing IT work in Iraq, or the deep sea welders and shrimp boat fishermen, they know that death is more likely to occur while on the job compared to a receptionist, so don't be surprised if your price goes up a bit if you have a dangerous occupation.
6. Diabetes
Type 1 diabetes is naturally going to cost more to insure because of the possibility of a shorter life expectancy. Type 2 diabetes is less of a problem and should cause a smaller increase in price than type 1 diabetes, but everything is circumstantial. If your overall health is good and your diabetes is under control, then you may not be much of a risk in the eyes of the life insurance companies.
7. Substance Abuse
Depending on your history of documented substance abuse, you may be considered a death risk to the insurance companies. This all depends on the type of substance abuse, how long since your last use, and how regular the use of the substance was.
Whether it's alcohol, marijuana, or controlled substances, like opiates or methamphetamines, your price could go up or even make you un-insurable.
» Learn more: Substance Abuse and Life Insurance
8. Asthma
As with many of the other things on this list, asthma is another one that is looked at on an individual basis. If your asthma is well controlled, then you may not see much of an impact on your life insurance cost. But if you're on steroid treatments, which are known to increase the chances of death, then you may be considered a higher risk and therefore charged more for your life insurance.
9. Depression
In the eyes of life insurance companies, if you are taking depression medications on a regular basis, and not just for temporary relief from a traumatic event, you are seen as being at a higher risk of dying than someone not taking mental health drugs.
In the case of depression medication, the reason for higher cost is the elevated risk of suicide. Many people think that suicide is not covered on life insurance policy, but after the 2 year waiting period is over, suicide is covered by a life insurance policy.
» Calculate: Life insurance needs calculator
These are just some of the common things that may increase your cost when buying life insurance. Keep in mind every situation is circumstantial and these are just general guidelines to help you understand that personal habits, hobbies, or family history can increase your likelihood of dying and, in return, you will pay more for life insurance. Take 30 seconds to run a free and anonymous term life insurance quote to see how little it would cost you to protect your loved ones.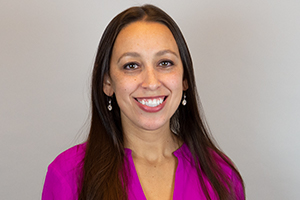 Natasha Cornelius, CLU
Senior Editor and Life Insurance Expert
Natasha Cornelius, CLU, is a writer, editor, and life insurance researcher for Quotacy.com where her goal is to make life insurance more transparent and easier to understand. She has been in the life insurance industry since 2010 and has been writing about life insurance since 2014. Natasha earned her Chartered Life Underwriter designation in 2022. She is also co-host of Quotacy's YouTube series. Connect with her on LinkedIn.