We live in a fast-paced world of constant change. How many life-changing events have you had since you were born?
We grow up, get a job, become independent, start a family, buy a house, retire, and die. Not all of us follow the same story, but many of the chapters are the same.
Perhaps you bought life insurance as soon as someone else became dependent on you. How long ago was this? How many changes has your life gone through since you bought that policy? As life changes, so does your need for life insurance.
Here are 8 reasons why you may need to consider increasing your life insurance coverage:
1. You Got Married
You met your soulmate, fell in love, and are starting your life together. Now would be a great time to increase your life insurance or purchase life insurance if you don't have it.
Would your spouse have enough money to cover funeral costs and debts? Chances are you have college loan debt, car loans, and possibly even debt from your beautiful wedding day. Those debts can be hard for two young people to cover, let alone one person.
2. You Bought a Home
Unless you have a very large savings account, you have to take out a mortgage to buy a home. Purchasing your first home is so rewarding and exciting. Planting your roots, filling your house with all of your belongings, and making it your very own is special.
Buying a home brings a lot more costs to the table. Besides a mortgage you have utilities and maintenance costs as well. When you buy a home, increasing your life insurance may be necessary.
If you plan on having children, your home will be where they have many of their firsts. They'll make neighborhood friends. Your home may also determine what school they go to. Having enough life insurance to ensure your family can remain in the home they know, even if you die unexpectedly, is important.
3. You Are Starting a Family
Bringing a baby into the world is a wonderful time for parents. But raising this new little one is also expensive. Clothing, food, and an education doesn't come free.
Do you and your partner have enough life insurance coverage to raise your children without the other if necessary? Increasing your life insurance after having a baby is important because it will ensure that your family can maintain the lifestyle they are accustomed to if you die unexpectedly.
» Learn more: Family Life Insurance
See what you'd pay for life insurance
Comparison shop prices on custom coverage amounts from the nation's top carriers with Quotacy.
4. Your Partner Quit Working
Many families are choosing to have one parent stay home after having children. With the costs of daycare these days, a stay-at-home parent makes the most financial sense in some families.
If your partner had life insurance through their job, they lose this coverage. Not only will you likely need more life insurance coverage to make up for the loss of income, but your stay-at-home partner should get an individual policy as well. If you or your partner die, the life insurance coverage can protect the family from negative financial impact.
5. You Started a Business
If you're starting a business, you may need life insurance as collateral for a small business loan. Instead of using your current coverage that was meant for your family, consider getting a new policy.
Other than collateral for an SBA loan, owning a business has many needs for life insurance. Do you want your business to continue even if you die unexpectedly? Do you and your business partners have life insurance on each other? Chances are more families than just yours rely on your business.
» Learn more: Small Business Administration (SBA) Loans and Life Insurance
6. You're Supporting Aging Parents
If an aging parent has recently moved in with you, you may want to consider increasing life insurance coverage. Without life insurance, the financial responsibility would land solely on your spouse.
If your aging loved one is in a care facility, increasing your life insurance can help to pay for ongoing care or nursing as well all other financial obligations.
7. Your Group Coverage Isn't Enough
With a group life insurance plan, premiums are often paid by the employer and the amount of coverage you have is usually one or two times your annual salary up to a certain maximum (typically $50,000). If you have a family depending on you, this isn't enough.
Supplement your group coverage with your own individual term life insurance policy. Not only will you have more coverage to protect your family, this policy will stick with you even if you leave your job.
8.. You Got a Raise or Promotion
Are you bringing home a bigger paycheck now versus when you first bought a life insurance policy? Maybe you bought less coverage at that time because it was all that you could afford. Or maybe now you have a different standard of living thanks to that extra income.
Either way, consider if your current coverage is enough to replace your income if you died unexpectedly. Would your family have to make certain sacrifices? Move? Change schools?
Increasing your life insurance coverage doesn't mean you can't keep your current policy. If you bought it many years ago, your young age likely allowed you to lock in a low rate. You can keep that policy and apply for a second one to cover the extra needs you now have.
Compared to 10, 20, 30 years ago, term life insurance rates are very low. If you purchased your life insurance policy many years ago, it may be worth it to get some quotes now to compare rates. Even taking your new age into account, there's a chance that you can qualify for rates that are lower than your current policy's premiums.
You can easily run a term life insurance quote now. It's free, instant, and you don't need to provide any contact information until you are ready to apply.
If you aren't sure if you have enough life insurance coverage, try out our life insurance needs calculator. Answer a couple questions, input the current coverage you have, and the tool with give you a suggested coverage amount.
You can also contact Quotacy directly by phone or e-mail if you prefer. Our friendly agents are more than happy to go over your situation with you and offer you free and unbiased advice. We want to help you and your family be properly insured.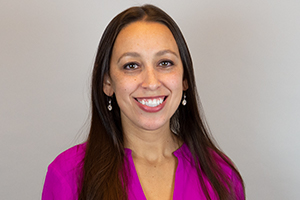 Natasha Cornelius, CLU
Senior Editor and Licensed Life Insurance Expert
Natasha Cornelius, CLU, is a writer, editor, and life insurance researcher for Quotacy.com where her goal is to make life insurance more transparent and easier to understand. She has been in the life insurance industry since 2010 and has been writing about life insurance since 2014. Natasha earned her Chartered Life Underwriter designation in 2022. She is also co-host of Quotacy's YouTube series. Connect with her on LinkedIn.