The Don Drapers of the world no longer solely reign supreme when it comes to preparing and planning family finances. Nearly half of women (44%) are the primary breadwinners in their households and 27% of married women now say that they manage the financial and retirement planning.1 However, despite women rising in the workforce and their incomes growing, they still overall have less confidence with money and have less life insurance coverage than men.
» Calculate: Life insurance needs calculator
A study by Genworth Financial shows the great need for life insurance among women:
49% of childless married women have no life insurance
43% of married mothers have no life insurance
59% of unmarried mothers have no life insurance
Women are making big moves taking control of family finances, so why are they still underinsured?
Many women feel that financial information is too difficult to understand and geared only toward men. In today's world, women also feel that their everyday responsibilities keep them too busy to address financial planning strategies.
Technology is helping in this regard though. 54% of women surveyed 2 say they use the Internet as their source of financial information. Here at Quotacy, it takes 30 seconds to get an anonymous term life insurance quote and once you apply your Quotacy team moves things along for you to keep the process of getting life insurance as easy as possible.
With women taking control of family finances, why are they still underinsured?
Ready to get your life insurance quote?
You're a few minutes away from great life insurance
How much life insurance do you need?
Figure out your action plan with our needs calculator
When Women Need Life Insurance
Do any of the following situations apply to you? If so, you need to consider purchasing life insurance:
1) You're a mom
Parents have the biggest reason for life insurance: their children. If you die, what happens to your kids?
With two-parent households, the surviving parent will be solely responsible to provide for your children. Financially, how difficult will this be? Life insurance can ensure surviving parents will be able to focus on supporting their children emotionally without needing to worry as much about the financial aspect.
For single-parent households, you may be the only one supporting your children financially. What happens to them if you die prematurely? Family members may be willing to step in, but can they afford taking care of your children long-term without your income to help?
For stay-at-home moms who may not provide a physical paycheck, the countless hours you spend providing for your children are worth more than one can imagine. If your family lost you, it would be a great emotional and financial tragedy. Life insurance would mean the surviving parent could afford child care, extra help if needed, and be able to continue to pay the mortgage so you would not have to uproot your children.
» Learn more: Life Insurance for Parents
2) You're a new bride
A young, newlywed couple often has mortgage or rent payments added on top of student loans. Without your income, would your spouse be able to cover these expenses?
3) You're supporting aging parents
An estimated 60 million families in the U.S. are caring for an aging or disabled person, and at least 80-90% of caregivers are women.3 With people living longer every year, the costs of caring for an aging parent have risen. If you die, who will be able to provide for these loved ones you support?
» Learn more: Financial Concerns of Women
4) You're a senior woman
You may want to consider life insurance to cover the costs of a funeral, medical bills, or estate taxes so it's not a burden to your surviving loved ones.
Financial security does not rest on the husband or father alone. Women not only need to think about their financial futures, but they need to do something about it too. Take a moment to think about those who depend on you, and what would happen if you were no longer around to provide. Term life insurance is affordable peace of mind. Take 30 seconds to find out how little it would cost to protect your loved ones financially.
» Compare: Term life insurance quotes
1 Prudential 2014 Financial Experience & Behaviors Among Women study
2 Allianz 2013 Women, Money, and Power study
3 Forbes 2013 article Is Caring For Aging Parents Unfair to Women?
Photo by Katy Belcher on Unsplash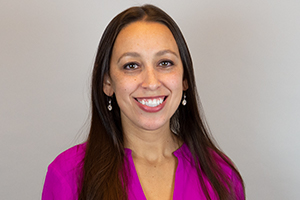 Natasha Cornelius
Marketing Content Manager
Natasha is a writer and content editor at Quotacy. She is also co-host of Quotacy's YouTube series. She can't get enough of life insurance and outside of work is also working toward her Chartered Life Underwriter designation. Connect with her on LinkedIn.