How does being transgender pertain to buying a life insurance policy?
When it comes to getting a policy with some life insurance companies, transgender individuals may be classified as male by some carriers and as female by others.
Some life insurance companies, however, are more amenable to working with your definition of yourself as transgender.
Being transgender doesn't mean you can't get a life insurance policy. Just like people, life insurance companies have many differences, and life insurance policies are not one-size-fits-all.
» Calculate: Life insurance needs calculator
Generally, when someone applies for life insurance, if their assigned sex at birth was female, they should apply as female, and if their assigned sex at birth was male, they should apply as male.
This would include individuals whose gender identity differs from their assigned sex at birth, but who have not undergone any medical or physical transition.
When a person is using (or has used) hormone therapy treatment and/or has had any gender-affirming surgeries, it will not only affect the rates for which they apply, it may also affect the requirements needed during the underwriting process.
Life Insurance Companies Responses Vary to Transgender Applicants
Recently, we worked with an applicant who had surgically transitioned from male to female. We completed an underwriting study—which is when we go to the different life insurance companies and ask what they think they could offer our applicant—and the responses varied.
Some carrier responses included the following:
Please note the statements are the unedited responses of underwriters at some of our life insurance companies and do not reflect the views of Quotacy as a company.
We may issue Standard male rates assuming no history of depression, anxiety or other issues.
We may issue Preferred male rates pending on medical history.
We may issue Preferred female rates pending medical records and that applicant is following post-surgery requirements such as counseling and hormone therapy.
We cannot issue until 3 years post-surgery and would rate as female then.
We would generally issue male rates, but will consider female if applicant feels it's more appropriate.
Whatever gender the applicant applies as is the one we will use.
We always underwrite as the gender they were born with.
As you can see, no two life insurance companies are alike.
Each life insurance company follows their own set of underwriting guidelines and works on a case-by-case basis. It is our goal at Quotacy to help you find the life insurance policy that fits you best.
Life insurance companies each follow their own set of guidelines when underwriting transgender individuals. Quotacy helps all clients find the best life insurance policy for their unique needs.
Ready to get your life insurance quote?
You're a few minutes away from great life insurance
How much life insurance do you need?
Figure out your action plan with our needs calculator
How Quotacy Can Help You with Life Insurance
Life insurance is important for everyone who has loved ones that depend upon them. Quotacy will shop your case with our many life insurance companies to help you get the best policy for your individual situation.
Life insurance offers great peace of mind knowing your loved ones will be protected when you are not around to do so. Take a moment to get free term life insurance quotes and see how little it could cost you to protect the ones you love most.
» Learn more: Life Insurance Options for Transgender People
Photo credit to ajusticenetwork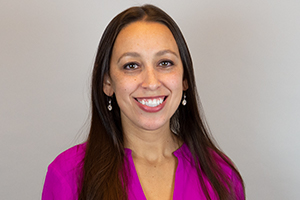 Natasha Cornelius
Marketing Content Manager
Natasha is a writer and content editor at Quotacy. She is also co-host of Quotacy's YouTube series. She can't get enough of life insurance and outside of work is also working toward her Chartered Life Underwriter designation. Connect with her on LinkedIn.