Buying a home is one of the biggest purchases you will ever make. On what else would you ever be willing to spend hundreds of thousands of dollars? Buying a home for your family now is just as desired and important as it was fifty years ago; however, the financial profile of the typical American is much different today than in generations past. Let's discuss Debt & Life Insurance 
In earlier generations, retiring employees were often eligible for employer-sponsored financial benefits, such as the guaranteed lifetime income provided by traditional pensions and retiree healthcare coverage. Households also typically drew two Social Security benefits in retirement—often a worker benefit and a spousal benefit based on the breadwinner's work record. Most Americans were able to pay off their mortgage by the time they retired as well.
Today, Americans bear a much greater financial burden. Pensions are all but extinct. Most employees are largely responsible for saving for their own retirement through defined contribution plans (e.g., 401(k)) and other retirement savings vehicles. Retiree healthcare benefits are increasingly rare in the private sector, requiring households to fund their own healthcare costs in retirement beyond what is covered by Medicare. As households increasingly rely on dual incomes, Social Security benefits stand to replace less of the households' earnings in retirement.
Today there is also a greater access to credit. Americans have simply developed, out of necessity, an increased comfort level with holding debt. Individuals are now borrowing more over a lifetime in the form of:
Student loans
Auto loans
Credit cards
Mortgages
Home equity loans
Home equity lines of credit
Reverse mortgages
As a result, American households are now carrying greater amounts of debt into retirement and leaving behind greater amounts of debt to loved ones if they die prematurely without a back-up plan.
» Learn more: What Happens to My Debt When I Die?
The Risks of Higher Debt on Retirement
Paying cash for homes, cars, or tuition is rare among today's families. Borrowing can be a helpful financial strategy for families at many stages of their lives. However, this debt really affects an individual's retirement outlook.
According to SmartAsset.com, about half of American households have no retirement accounts at all and approximately 29 percent of households age 55 and older have neither retirement savings nor a pension. It doesn't help that the cost of living seems to increase each year. Over the last ten years, it has increased about 26 percent with the greatest increases being the cost of food. What this means for Americans is that they are forced to either pay bills or contribute to their retirement—it's a struggle to give both the attention they need.
For every dollar that would have gone toward retirement savings if not for debt obligations, households lose the value of that dollar and the investment growth that dollar would have experienced over time. The impact is much more severe when foregone retirement savings also means missing out on potential employer matching contributions.
Ready to get your life insurance quote?
You're a few minutes away from great life insurance
How much life insurance do you need?
Figure out your action plan with our needs calculator
The Risks of Higher Debt on Your Loved Ones
The consequences of taking on higher debt become ever more dire when one spouse passes away, leaving a higher debt burden for the surviving spouse. Although the surviving spouse could be male or female, this is often a woman's issue.
According to the Institute for Health Metrics and Evaluation, women have a life expectancy that is 4.6 years longer than men and (according to the U.S. Census Bureau) in nearly half of American heterosexual marriages, the husband is two or more years older than the wife. So, going off statistics alone, it's typically women that get saddled with the responsibility of managing this debt alone later in life.
The mortgage is the biggest threat to maintaining standard of living upon the death of a spouse. When a spouse dies, the mortgage payment does not decrease, but household income suddenly does. With no retirement savings, no emergency fund, and no life insurance, how does a family continue to pay bills upon the death of a breadwinner? It's beyond difficult.
Higher Debt Makes Life Insurance More Essential
Life insurance is especially important for young families. It's not unusual for a couple with young children to carry a large amount of debt. They have many financial responsibilities which may include:
Two car loans
A mortgage
Medical expenses
Food
Clothing
Educational expenses
Student loans
If a breadwinner were to die, can the surviving parent manage all the bills and maintain the family's standard of living on one paycheck? With no life insurance, the survivor may need to dip into the emergency fund or retirement account, if there was one, or rack up more credit card debt. This sudden financial blow can affect not only the survivor's current finances but their future financial outlook indefinitely.
With life insurance in place, the death benefit could be used to pay the mortgage, take care of the kids' future college tuition, and ensure the surviving parent would not have to stop contributing to his or her retirement fund. Now you may be thinking though "You just wrote all about how having debt is dangerous, why would I add another bill to the pile by buying life insurance?" Well, thankfully, term life insurance is quite affordable and much cheaper than what people think especially if you're relatively young and healthy.
» Compare: Term life insurance quotes
Below is a screenshot of term policy pricing options for a non-smoking, 30-year-old male in good health. Overall, $20 per month in exchange for leaving his family $500,000 if he died prematurely is quite reasonable. It's definitely worth the cost. I bet you know a family who lost a loved one and witnessed the financial devastation it can bring.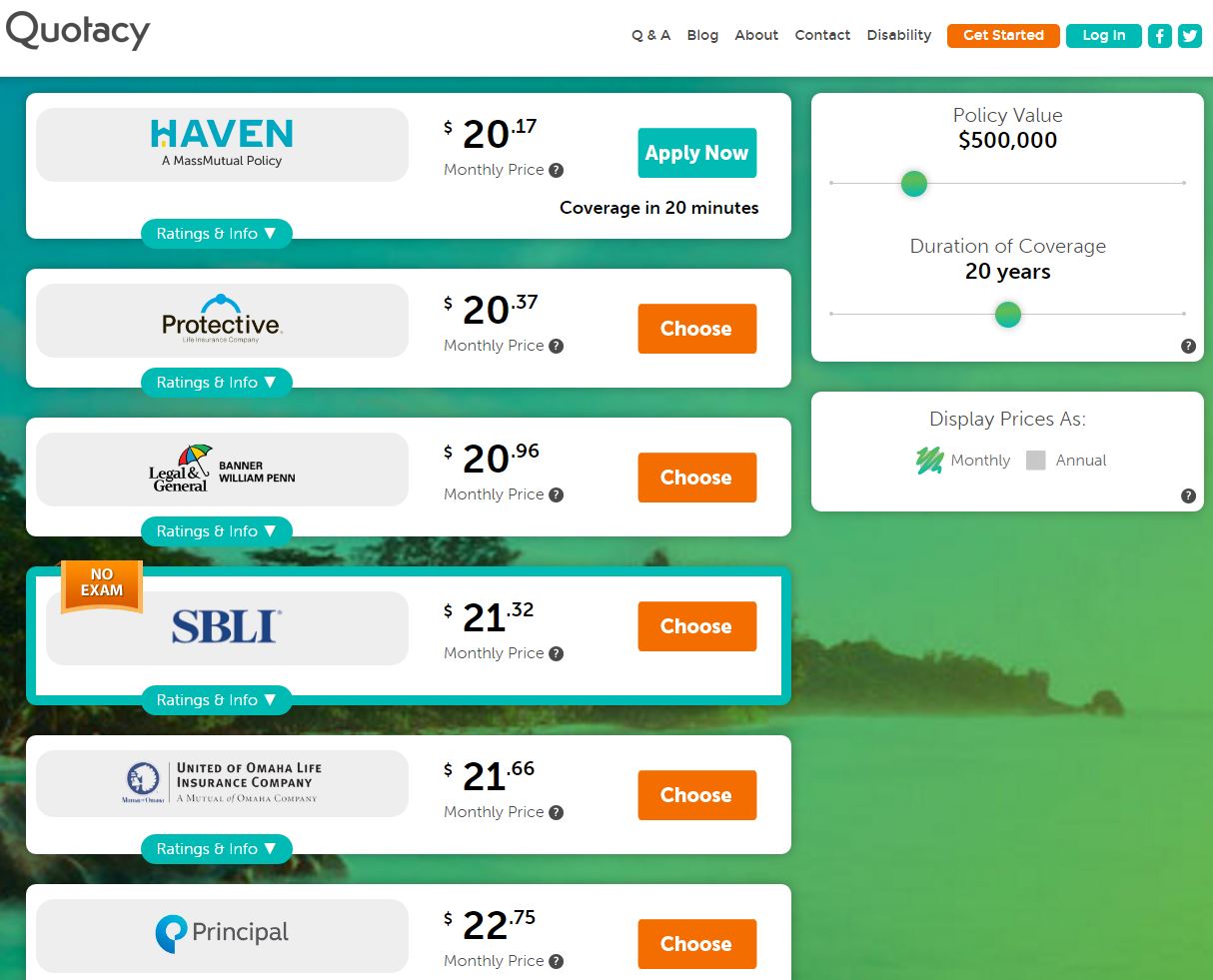 I lost my father to cancer a little over a year ago and I am very thankful he had a life insurance plan in place. As he was on hospice care, instead of worrying about how expenses were going to be paid, my family and I were able to focus on just being together. My sister and I are adults (mid-late twenties), and as beneficial as his life insurance was to us, I can guarantee you it would have been even more beneficial had we been very young still.
As you are budgeting and managing your debt-to-income ratio, don't forget about how your financial situation would affect your loved ones if you were to pass away. Play around with our term life insurance quoting tool and see how you could fit the premium payments into your budget. You may be surprised at how low the monthly premiums can be.
If you aren't sure how much life insurance you need for your individual situation, our life insurance needs calculator can assist you with that. If you prefer a more personal touch, you can contact us at anytime. Our friendly agents would love to assist you in any way they can.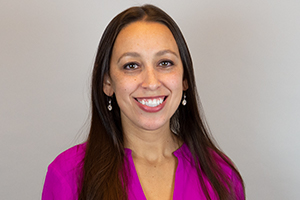 Natasha Cornelius, CLU
Senior Editor and Life Insurance Expert
Natasha Cornelius, CLU, is a writer, editor, and life insurance researcher for Quotacy.com where her goal is to make life insurance more transparent and easier to understand. She has been in the life insurance industry since 2010 and has been writing about life insurance since 2014. Natasha earned her Chartered Life Underwriter designation in 2022. She is also co-host of Quotacy's YouTube series. Connect with her on LinkedIn.