Life insurance may not be a topic that arises naturally among family members, but that doesn't mean you shouldn't discuss it. After all, few insurance companies will inform you that your loved one has a whole or term life insurance policy. Instead, you'll have to do the research and pursue the benefits on your own.
» Compare: Term life insurance quotes
Fortunately, there are several ways to learn whether your loved ones purchased additional financial security for their loved ones. From paper trails and phone calls to digital and online searches, try these ideas to find out if your loved one who has recently passed has a term life insurance policy.
Gather your loved one's bank statements. Read through them to see if any regular payments were being made to a life insurance company.
Go through the mail. Keep a close eye on the deceased's mail for many months after their death. There may be policy premium notices, dividend notices, policy service notices or statements.
Look through storage areas. Check storage areas for evidence of life insurance, such as the policy itself or payment receipts. Storage areas could be filing cabinets and desk drawers.
Did your loved one had a safe or a safety deposit box? Check those as well. If you do not have access to the safety deposit box, you will need to bring the death certificate along with an executor's testament to the bank. Spouses typically only need a death certificate and marriage certificate.
Read through address books. Address books, whether they are paper or stored on a cell phone, may contain clues about their term life insurance policy, such as the phone number to a life insurance company or agent.
If you have life insurance, tell your loved ones about the policy. Don't force them to go through multiple steps in an effort to track it down.
Ready to get your life insurance quote?
You're a few minutes away from great life insurance
How much life insurance do you need?
Figure out your action plan with our needs calculator
Contact your loved one's financial professionals. If your loved one had an attorney, accountant, an investment or financial advisor, call them and ask if they know of any life insurance policies.
Check with your loved one's employer. Contact your loved one's employer for any group life coverage or other life insurance policies purchased through work.
» Calculate: Life insurance needs calculator
Review tax returns. Go through your loved one's income tax returns from previous years to see if there are claims for interest earned on any life insurance policies.
Contact your state's insurance department. The National Association of Insurance Commissioners website can help you find your state's insurance office contact information. It's a good place to start if you haven't had luck elsewhere. Some states have online locator tools to search for missing life insurance policies as well.
Search for free online. Websites such as the NAIC, missingmoney.com and unclaimed.org allow users to search for unclaimed assets. To look for a life insurance policy of your loved one, simply put his or her name into the search tool.
Pay a company to search for you. In addition to looking on your own, there are several companies out there who will search for a lost term life insurance policy on your behalf. A few popular companies are MIB and Policy Inspector.
They will typically contact hundreds of life insurance companies to find out if your loved one had a policy. Each company has different limitations and rates, so choose wisely. Be aware that there are scammers out there who will say they want to help you find unclaimed money for an up-front payment and then are never heard from again. Do your research before hiring a company.
Finally, if you have life insurance on yourself, tell your loved ones about the policy. Don't force them to go through all these steps in an effort to track it down after you're gone.
Life insurance protection for your loved ones is one of the most thoughtful financial products you can purchase, but what good is it if your beneficiaries don't even know it exists?
Get term life insurance quotes to find the cost and coverage you may need, then have a conversation about it with your loved ones.
» Learn more: Talking to Your Family About Your Life Insurance
Photo credit to: myrfa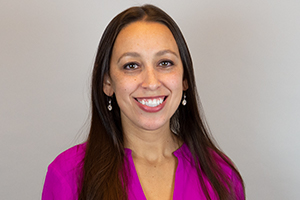 Natasha Cornelius
Writer, Editor, and Co-host of Quotacy's Q&A Fridays
Natasha is the content manager and editor for Quotacy. She has been in the life insurance industry since 2010 and has been making life insurance easier to understand with her writing since 2014. When not at work, she's probably studying and working toward her Chartered Life Underwriter (CLU) designation while throwing a tennis ball for her pitbull mix, Emmett, or curled up on her couch watching Netflix. If it's football season, the Packers game will be on. Connect with her on LinkedIn.