It's common to hear about "Burial Insurance," but that's actually not a real name for a type of coverage. It's industry shorthand that describes a small whole life insurance policy that is designed to take care of funeral costs for the person being covered.
A typical burial insurance policy is a whole life plan that covers a person's life for anywhere from $10,000 to $25,000. Because it's a whole life plan, it doesn't expire as long as the policy's owner continues paying the premium. This means that the policy's face amount is practically guaranteed as long as the policy is in place, paid in full, and there are no loans taken on the policy.
Quotacy now offers a simple final expense life insurance product, also called guaranteed whole life insurance, that can get you coverage in less than a day. This final expense plan offers:
Guaranteed acceptance and coverage for all applicants between age 50 and 80
Flat monthly rates based only on your age and tobacco use
Coverage amounts between $2,000 and $15,000 for your family
» Compare: Guaranteed whole life insurance quotes
If you're looking for other options, we also have dedicated whole life insurance experts on staff that can set you up with the perfect whole life insurance for your needs.
Whole life policies are much more varied than term life insurance, and there are pros and cons to each type of policy. Here are a few sample policies that we can help you apply for after our experts talk to you to determine your financial needs.
MassMutual Whole Life: $25K
Dividend Paying, Fully Underwritten
A Mass Mutual Whole Life plan is our go-to recommendation for people who want a whole life burial policy that will increase in value over time. Essentially, as the money you pay in premiums grows through MassMutual's investments, your death benefit will also increase.
This is great for people who want to buy a burial insurance policy early, because your early investment will create a stronger safety net as it grows. For example, over the course of 30 years, your $25K policy could grow to provide a death benefit of over $50K.
Nationwide Whole Life: $10K-$25K
Fully Underwritten, Great Rider Selection, Non-Dividend Paying
A Nationwide Whole Life policy is perfect for people who want solid burial coverage that offers many options for modification. However, its cash value will not grow substantially over time.
Nationwide Whole Life policies allow you to customize your coverage by adding Riders, which let you tack on additional features to your policy. Here are a few standouts:
Additional insurance that covers any children under 22,
The option to receive your payout early in order to pay for end-of-life medical costs, and
The ability to protect your policy in case you're injured, and are unable to make premium payments for up to six months.
North American Guaranteed Universal Life: $25K
Universal Life
North American's Universal Life policy doesn't accrue value or offer dividends to their owners, which means that you don't have much opportunity to increase your policy's death benefit. However, it does offer great flexibility in terms of payments.
Basically, this Universal Life policy allows you to change your premium payments based on how much you've already put into the plan. This means that you could theoretically pay a little extra each month to start building credit, which could allow you to reduce or even skip a few payments in the future.
The payment flexibility you have available with a North American Universal Life policy varies depending on the face amount and its cash value, so you should talk to an insurance agent to understand exactly how flexible your policy can be.
If you'd like to pursue a burial insurance policy, we can point you in the right direction. Simply get in touch with Quotacy and we'll connect you with our whole life insurance expert. Whether your ideal policy is term or permanent, we can help answer your questions and get you covered.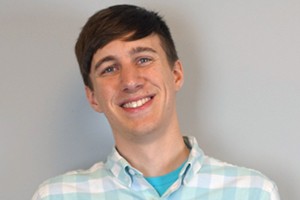 Eric Lindholm
Communications Coordinator
Eric started in Quotacy's sales department, but moved to marketing after helping hundreds of people through their life insurance buying journey. Aside from writing about buying life insurance, he also edits Quotacy's monthly newsletter, runs our YouTube channel and produces Real Life, our podcast. Eric lives in Minneapolis, where his coworkers are trying to convince him to take his humor into the spotlight. Connect with him on LinkedIn.