If you're in the market for a life insurance policy, when it comes to evaluating your health, you'll find that there are two main options: policies that require a medical exam and no exam life insurance policies.
If you're buying a policy that does require a medical exam, you may wonder what to expect during the appointment.
If you decide to look into a policy that requires no exam, life insurance underwriters often request to order years of your medical records so they can still evaluate your overall health.
Let's go over what you need to know about both options.
In general, going to the doctor is typically not a pleasant experience. It may not be a bad one necessarily, but it's also not something you look forward to, so why would people want to add another doctor trip to their lives?
Well, good news, when you schedule a life insurance medical exam, the examiner comes to you. They can come to your home or office. No need to schedule a time to take off work and head to the clinic. The exam itself should only take 20-30 minutes and isn't too invasive.
A medical exam is designed to help the underwriter gather the most current data possible in order to assist them in rating a case, and each measurement taken helps the insurance company diagnose a wide range of medical conditions and statuses. With a no exam life insurance policy, the underwriter does not get current data a medical exam would provide so they opt to order years of records from your doctors' offices.
» Learn more: Your Guide to the Life Insurance Medical Exam
This Is What Happens During a Life Insurance Medical Exam
First, your examiner will measure your height and weight.
Getting your height and weight helps the examiner get a better understanding of your physique and evaluate your BMI and obesity risk. Additionally, people with different physiques often have different thresholds for what is considered "healthy" compared to other physiques.
Next, the examiner checks for your pulse and measures your blood pressure—this helps examiners evaluate your heart health, as well as your risk for high blood pressure and hypertension.
The examiner will also review both your personal and family health history. In some cases an EKG may be needed; this is typically based on age and coverage amount.
But it's where the samples come in that the most data is collected. Every life insurance medical exam requires both a urine and blood sample, and these samples allow the underwriter to collect an impressive amount of data.
The Urine Test
The tests that life insurance companies perform on your urine sample help the underwriters evaluate the health of your body's digestion and filtration systems. Examiners also screen the urine sample for the byproducts of recreational drug use, and to confirm measurements taken using your blood sample that might point to diabetes.
A urine test is designed to measure, among other things:
Diuretics, which can enter the urine as a result of taking high blood pressure medication.
Urine Acidity, which, if outside of the normal 4 and 8 ph range, might point to kidney issues, obesity, diabetes, and unhealthy diet.
Hemoglobin, which would point to kidney issues or urinary tract infections.
Creatinine, an excess of which suggests the presence of kidney disease.
Proteins such as Microalbumin, which can also point to kidney disease.
Glucose, high levels of which suggest pre-diabetes or diabetes.
Leukocyte Esterase, an enzyme which might point to infections of the kidney or bladder.
Cotinine, which enters the bladder if the subject uses tobacco or other nicotine products.
The Blood Test
The blood test is where the lion's share of the data is taken from, since the health of a person's circulatory system can help the underwriters determine a person's risk of early death from heart disease.
A blood sample is also screened for things like:
Both HDL and LDL cholesterol.
Triglycerides and fats.
Beta adrenergic blockers, which enter the blood if the subject uses certain medications to treat arrhythmia, high blood pressure, or other heart defects.
Urea nitrogen levels, which many doctors use as a benchmark for evaluating how well your Kidneys are removing waste from your body.
Certain blood enzymes like alkaline phosphatase and alanine aminotransferase, which doctors screen to check for liver and bone diseases, and for heavy alcohol consumption.
Fructosamine, which is a type of carbohydrate that tells doctors about your blood sugar patterns over the past 2-3 weeks.
Hemoglobin A1C levels, which give doctors an idea of your blood sugar over the past 90 days, and helps them screen for pre-diabetes and diabetes.
Serum HIV, which detects the Human Immunodeficiency Virus that causes AIDS.
These are not complete lists by any means. Examiners screen your samples for many different types of enzymes and proteins in order to confirm certain measurements, so we just hit the biggest indicators in each category.
» Compare: Term life insurance quotes
Tips for a Successful Exam
While you won't be able to go from a table rating to best-class in the weeks leading up to your exam, there are a few things you can do to make sure that your examiner can collect their measurements while you're at peak physical condition. A little bit of preparation might be enough to push you over the line into a risk class that will help you save a lot of money over the course of your policy.
Fast 6-8 hours before your exam. This will help lower your blood sugar blood pressure levels.
Don't smoke or drink coffee for 1 hour before the exam. Both nicotine and caffeine can raise your blood pressure in the short term.
Avoid alcohol for 8 hours before your exam. Booze is a high-calorie, high-sugar liquid that also raises your blood pressure.
Avoid overly salty or sugary foods for 24 hours before your exam. Salt and sugar in food raises blood pressure as well.
Drink a lot of water the day before your exam. Lots of water helps your body regulate itself, and also makes it easier for the examiner to collect the blood sample.
Avoid heavy workouts and cardio for 24 hours prior to your exam. Pushing your body with exercise will raise your blood pressure and pulse readings.
Get a good sleep the night before. Being well-rested keeps your blood pressure low, and it will also help you fight your anxiety and fear during the blood draw if you've got a needle phobia.
Ready to get your life insurance quote?
You're a few minutes away from great life insurance
How much life insurance do you need?
Figure out your action plan with our needs calculator
Knowledge is power when it comes to getting a good rate on life insurance, and there are many things you can do in order to be sure that you're getting a rate that reflects your actual health condition.
While some insurance policies offer no-exam coverage for certain price ranges, they typically cost more, and you will need to qualify for those policies via your answers during your pre-application and phone interview. It's more cost effective for you to get the exam and go through the typical underwriting process.
Regardless of whether you're looking for a policy with an exam or you'd rather opt for a no exam life insurance policy, the best way to start is to apply online through Quotacy. You can get the ball rolling with a free online quote, or take a look at our life insurance needs calculator to see how much coverage you need. Once you apply, our dedicated agents will work with you to help you get the best price possible.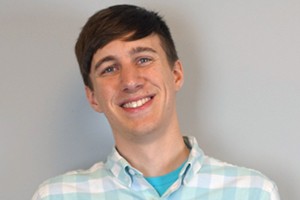 Eric Lindholm
Communications Coordinator
Eric started in Quotacy's sales department, but moved to marketing after helping hundreds of people through their life insurance buying journey. Aside from writing about buying life insurance, he also edits Quotacy's monthly newsletter, runs our YouTube channel and produces Real Life, our podcast. Eric lives in Minneapolis, where his coworkers are trying to convince him to take his humor into the spotlight. Connect with him on LinkedIn.