As a business owner, you may be aware that a term life insurance policy can do more than just protect your immediate family should the unexpected happen to you.
Your start-up or established business can also use an affordable term life insurance policy as part of your business continuity planning to keep the company running smoothly in the event of the death of a key member of your leadership team.
Using a term life insurance policy in this way is called "key person insurance" and it can provide an income tax–free death benefit that makes financial assets available when they're needed most during transitions in your company.
Who is a key person in your business?
If you own a business, chances are you think about the company and your staff on a daily basis. Do you have an employee who would directly affect business operations if that person didn't show up for work again?
This person might work in:
Operations – keeping the work efficiently flowing from onboarding to satisfied customer for the entire company.
Partnerships – knowing key players in your industry and building your business partnerships.
Profitability – watching and managing the financials to ensure you stay afloat.
This individual is your business's key person. Insurance owned by the business on the owner or on another key person's life is an important part of a business plan.
Many times this person's deep relationships is what drives business through the door. If this person were to die unexpectedly, problems for the company may arise such as:
Loss of skill and experience
Disruption of revenue stream
Loss of reputation and recruiting power
Management and staff disruption
Contractual benefits due to employee contracts
The costs associated with losing a key person can be tangible as well as intangible. Your organization could lose profits generated by the special talents or contacts of the key employee.
Finding a replacement to step in is usually a slow and expensive process.
Many companies have no other employees with the same knowledge, experience, judgment, or reputation as the deceased key person. Less qualified employees must fill in and their lack of experience could impact your bottom line.
To find a permanent replacement for this key person takes time whether you fill the position from inside or outside the company.
Filling the position from inside means that the understudy's duties must continue to be performed while the vacated position is being filled.
Additionally, there is a learning curve when training a new person and the company must absorb the cost of getting this person up to speed as hiring from the outside may be even more time consuming and costly.
Sometimes an employer is contractually obligated to pay salary and/or provide benefits to the family, even if the employee cannot perform their work due to death. This situation also may cause your bottom line to take a hit.
How key person insurance works with a term life insurance policy
A key person insurance policy is a term life insurance policy that provides cash to meet outstanding obligations and maintain business continuity. These features are especially important if the key person was instrumental in securing credit or capital.
Key person protection helps a business through the difficult times and reassures other valued employees, clients, vendors, and prospects that the company's future is secure.
How key person insurance works:
The business obtains the employee's written consent.

The business follows the formalities necessary to approve the purchase of the key employee policy. (For example, if the business is a corporation, the board of directors must authorize the purchase.)

Business applies for, owns, and is the beneficiary of insurance on the key employee's life.

Business pays all premiums and meets all reporting and record-keeping requirements.

If employee dies, business receives the policy proceeds upon the employee's death to use as needed to cover losses and find and train a replacement.
» Compare: Term life insurance quotes
At the death of the key person, your business (the policy beneficiary) will file a claim with the life insurance company to receive the death benefit. The life insurance carrier will pay the policy benefit income tax-free to the business.
The income tax-free death benefit can then be used to:
Replace lost earnings
Maintain business credit
Provide a financial cushion
Offset lost business value
Recruit and hire a qualified replacement
Make survivor income payments to the key person's family
Key person protection helps a business through the difficult times and reassures other valued employees, clients, vendors, and prospects that the company's future is secure.
Want to see what you'd pay for life insurance?
Compare the best prices from the names you know and trust, all in one place with no commitments.

How to buy key person life insurance
Death can occur at any time. You can't count on cash flow to be there when needed, such as when the unexpected death of a key employee occurs.
Buying key person life insurance by purchasing a term life insurance policy means you'll have the necessary financial assets available when they're needed. Quotacy can help you get the coverage your company needs today.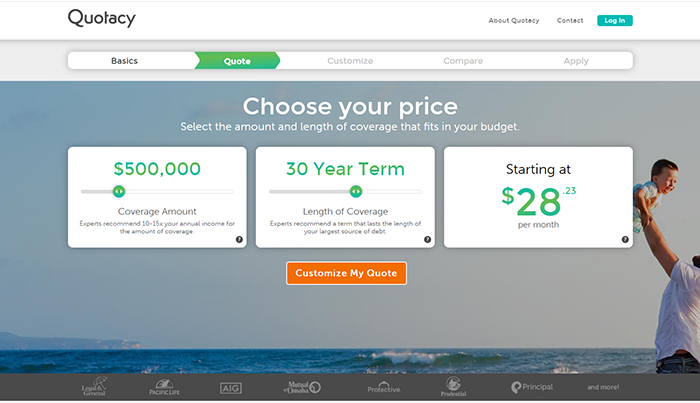 Run a term life insurance quote for an estimate of what it would cost to ensure your business would stay afloat during difficult times. Input the data for the key person and know that your company can purchase an affordable term life insurance policy just as an individual would on our website. It takes seconds to run no cost, no obligation comparison quotes from major brands.
You won't have to disclose your personal contact information to compare quotes from dozens of trusted life insurance companies to protect your business today.
Photo by rawpixel.com on Unsplash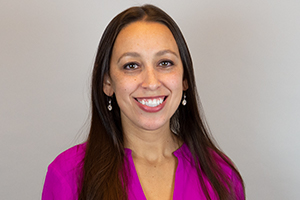 Natasha Cornelius
Marketing Content Manager
Natasha is a writer and content editor at Quotacy. She is also co-host of Quotacy's YouTube series. She can't get enough of life insurance and outside of work is also working toward her Chartered Life Underwriter designation. Connect with her on LinkedIn.